The chemistry of wine: Part 1
How can a drink made almost entirely from the humble grape have such an astonishing array of flavours? The answer is simple—chemistry.
No matter what it costs, almost 98 per cent of most wines is made up of water and ethanol. The remaining 2 per cent is a combination of acids, sugars, volatile flavour and aroma compounds, pigment compounds and tannins. Amazingly, it's this 2 per cent that makes all the difference, giving a wine its unique flavour, colour, aroma and individuality. It's here, in this 2 per cent, that chemistry really comes into play.
There are many, many things that can affect this 2 per cent—the variety of grape, the soil and climate in which it's grown, the time it's harvested, the way it is processed, the period of fermentation and the storage methods used—even the size of the glass you drink from when you finally raise the finished product to your lips.
In this four-part series, we're looking at some of the chemistry that gets wine from bud to bottle.
The chemistry of wine: the grapes
Ask any winemaker and they'll tell you that winemaking is a complex business.
It begins, of course, with the grapes.
Grapes are made up of approximately
70 – 85 per cent water
18 – 30 per cent glucose and fructose (sugars)
0.3 – 1.5 per cent acids (tartaric and malic)
< 1 per cent proteins and amino acids
< 1 per cent esters, polyphenols, vitamins, minerals, flavonoids, tannins.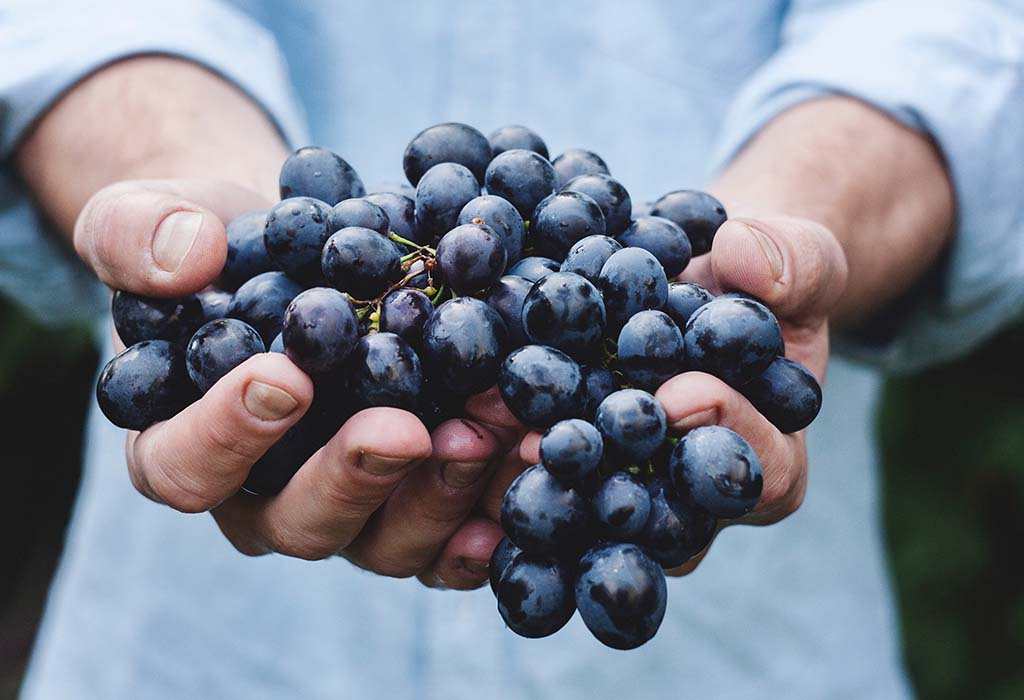 Interestingly it is in this final 2 per cent of the grape, consisting of 1000s of tiny or trace amounts of chemicals—the esters, polyphenols etc. and the way they are changed during fermentation and maturation—that really makes the flavours, colours and aromas of the final wine. There are over 10,000 varieties of wine grape, each producing unique tastes and smells, and hosting different types of yeast, which can affect the fermentation process.
While each variety has its own characteristics, the chemical profile of the grapes can also vary depending on how much sunlight and water they are exposed to, how quickly they ripen, their ripeness when picked, and on conditions such as the climate and the soil.
The riper the grape the more sugar it contains. So picking grapes when they are ripe results in sweeter wines or more alcohol if fermented out, while picking them before they are fully ripe can give you wines with more tartness.
The climate in which grapes grow also plays a large part in the taste of the wine. Cool climate wines tend to be more subtle in flavour, while those grown in warm climates are generally more robust. This is because grapes in cool climate areas ripen slowly and to a lesser extent, resulting in lower natural sugar and therefore higher natural acidity. Cool climate red wines tend to have tart, tight flavours like raspberries, cherry or currants. Grapes in warm climate regions ripen more quickly and fully, resulting in higher natural sugars and therefore higher alcohol levels. This can bring out dominant flavours such as plum and blackberry and other characteristics such as pepper and chocolate.
What is happening beneath the vine also affects the final outcome. The physical and chemical characteristics of soil—including moisture levels, temperature, depth, structure and fertility—can directly affect vine growth and grape yield. This can alter grape composition, which in turn influences the taste of the wine. Even minor differences in soil types can mean that grapes from a single vineyard can display different chemical compositions even if grown at the same time and under the same climatic conditions.
So chemistry is playing a part in the future flavours of the wine even before the grapes are picked from the vine.