The chemistry of wine: Part 2 Fermentation
The chemistry doesn't stop once the grape is picked. In fact it's just getting started.
The way in which the grape is crushed and pressed can release different compounds which affect the final flavour of the wine. Crushing breaks the grape apart and allows the juice-containing pulp and seeds to mingle with the skin and stems. Since the seeds and stems contain the more bitter-tasting components, de-stemming grapes prior to crushing, or ensuring gentle crushing to leave the seeds intact, can help to stop some of the bitter flavours developing in the wine.
If creating a white wine, the grape juice is usually pressed away from the skins and seeds. For red wines, the juice remains with the skins, since it's the skins that contain the colour pigment.
The next step is fermentation.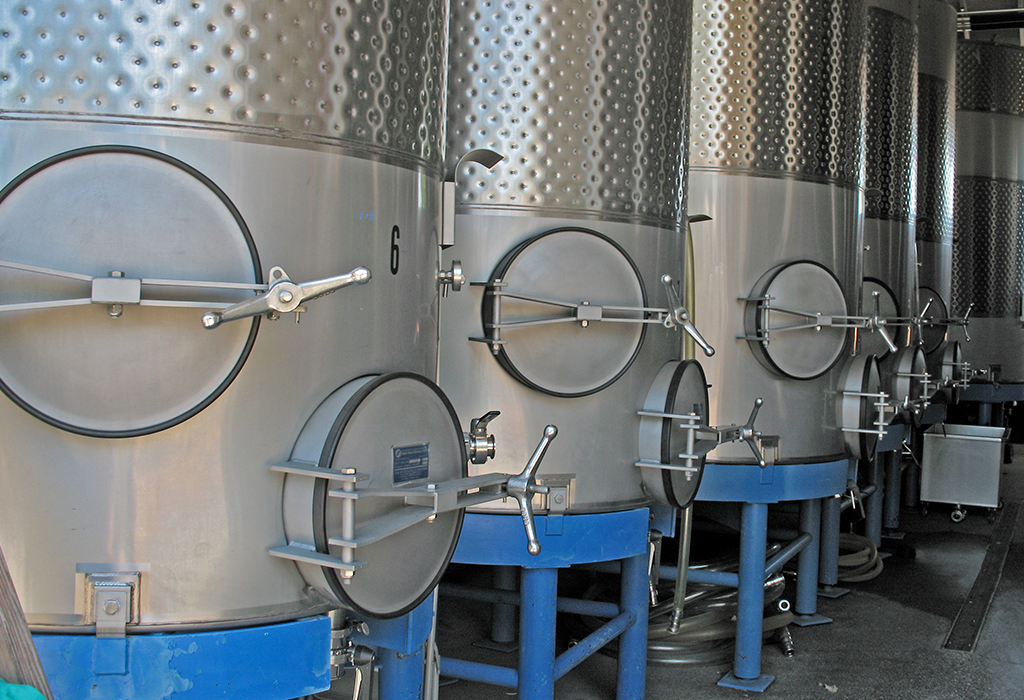 Winemakers have two options here. They can wait for the naturally occurring yeasts already present on the grapes and winery equipment to begin fermentation, a process that is called spontaneous or 'wild' fermentation, or they can add commercial yeasts to the mix. The latter are popular because they begin the fermentation more quickly and help winemakers control the style and quality of the wine they produce. The most common commercial yeast used is Saccharomyces cerevisiae, which is also used in bread making and brewing.
Once yeasts have been added, they get to work converting the available sugars in the juice into alcohol and carbon dioxide, with at least 12 core enzymes involved in this process.
Fermentation is the key biochemical process in which the sugars are converted to alcohol, and literally hundreds of different, complex chemical compounds are also formed. These compounds create the seemingly endless variety of flavours or 'notes' that you read about on the label, including chocolate, pepper, butter, spice, smoke, citrus … even bubble-gum.
These flavours don't mean that the wine actually contains chocolate or pepper or butter, such additions are generally not made or permitted. But, it may share some of the same molecules, or similar molecular arrangements, to those scents you're familiar with, and which your nose and brain can categorise. These compounds can come from the grapes, the yeast, or even the wooden barrels used for ageing.
For example, fruity notes can come from esters produced by yeast, while the buttery flavour used to describe many chardonnay wines comes from a compound called diacetyl—a typical by-product of the microbial activity in winemaking. Floral notes in muscat or riesling are due to monoterpenes, and the small fruit or violet aromas found in some pinot noir come from norisoprenoids. Vanilla flavours can be the result of wines being aged in oak, as chemicals from the wood are transferred to the wine. To learn more about how the chemistry of wine continues to evolve through ageing and storing, read the next article in our series.