How to build a 'Great' barrier reef
The Great Barrier Reef is the largest coral reef system on Earth. More than 2500 individual reefs and 900 islands form an enormous chain—visible from outer space—that extends 2300 km along the east coast of Queensland. Nearly 9000 different marine species call the reef home—not including the tiny microbes that are tricky to count. How did this vast natural wonder come to be?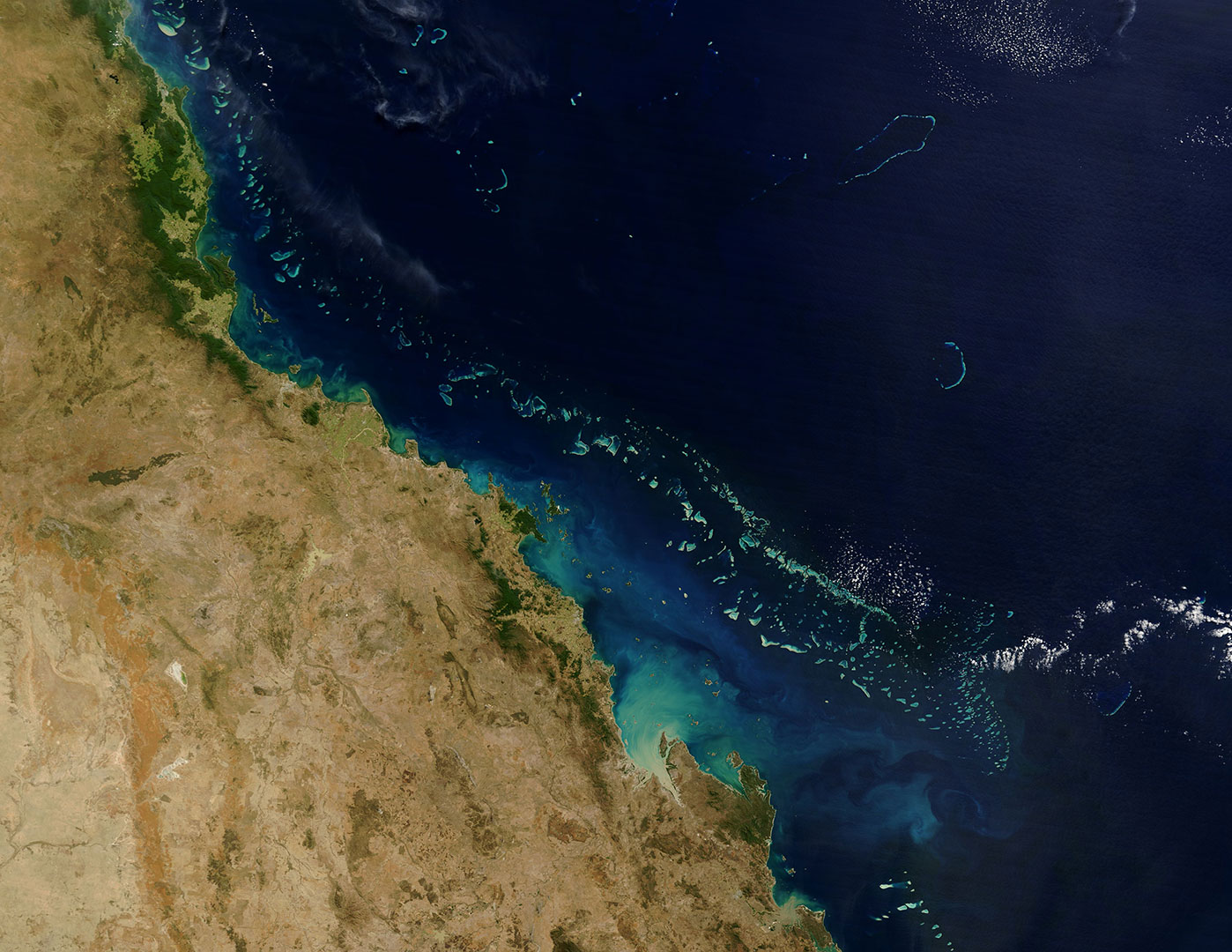 Building a reef from scratch
Coral reefs form under a rather specific set of circumstances—the temperature, water chemistry and range of water depths must be just right. Although deep water corals do exist, most reef builders like to be in shallow waters, where sufficient sunlight can penetrate to fuel the photosynthesis of the tiny algae that live inside the coral animals and provide them with essential food. As sea levels rise and slowly flood coastal plains, coral reefs follow.
A reef's beginnings occur when coral larvae floating around in the ocean attach themselves to a solid substrate, such as a rock or dead corals. The coral animals build their skeleton, which is made from calcium carbonate (CaCO₃), pulling the calcium (Ca) and carbonate (CO₃) from the seawater. Over time, the skeletons of dead corals and shells become cemented together, trapping sand and coral rubble, to form massive deposits of the rock limestone.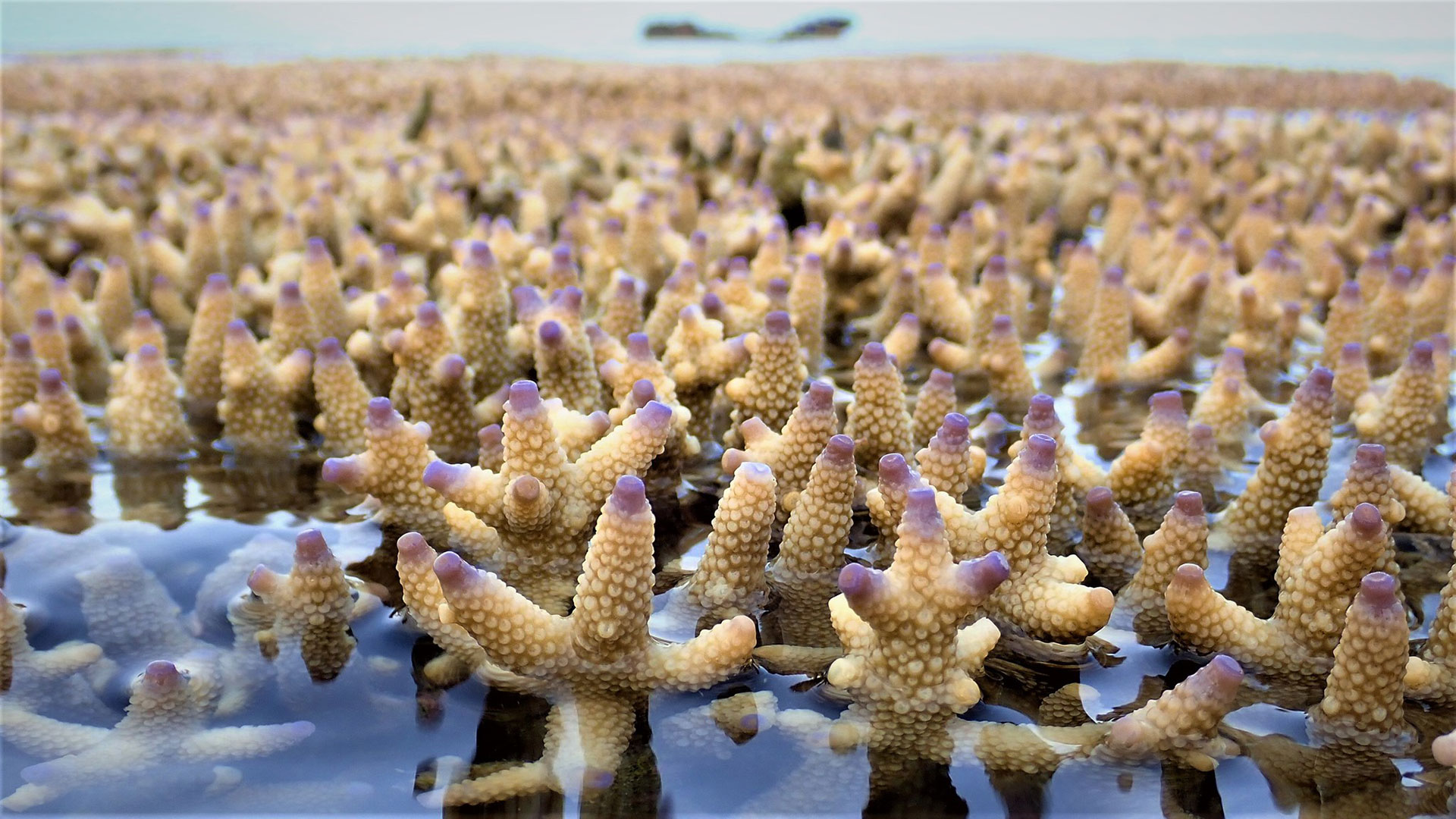 Types of reefs
There are three types of coral reef structures: fringing reefs, which form close to shore; barrier reefs, which are more substantial reef structures located further offshore; and atolls, which are essentially oceanic reefs that form around an island or volcano. Atolls can remain as a ring of coral if the island becomes submerged.
The Great Barrier Reef's strong limestone structures, formed by the cemented skeletons of corals and other reef carbonates, protect much of the Queensland coastline.
The start of an icon
The Great Barrier Reef has been millions of years in the making. The present form is the result of millennia of sea level changes, continental shifts and layer upon layer of coral growth. Evidence of coral skeletons in Queensland dates to millions of years ago, and dead coral has coalesced into limestone platforms that form the substrate for today's reef.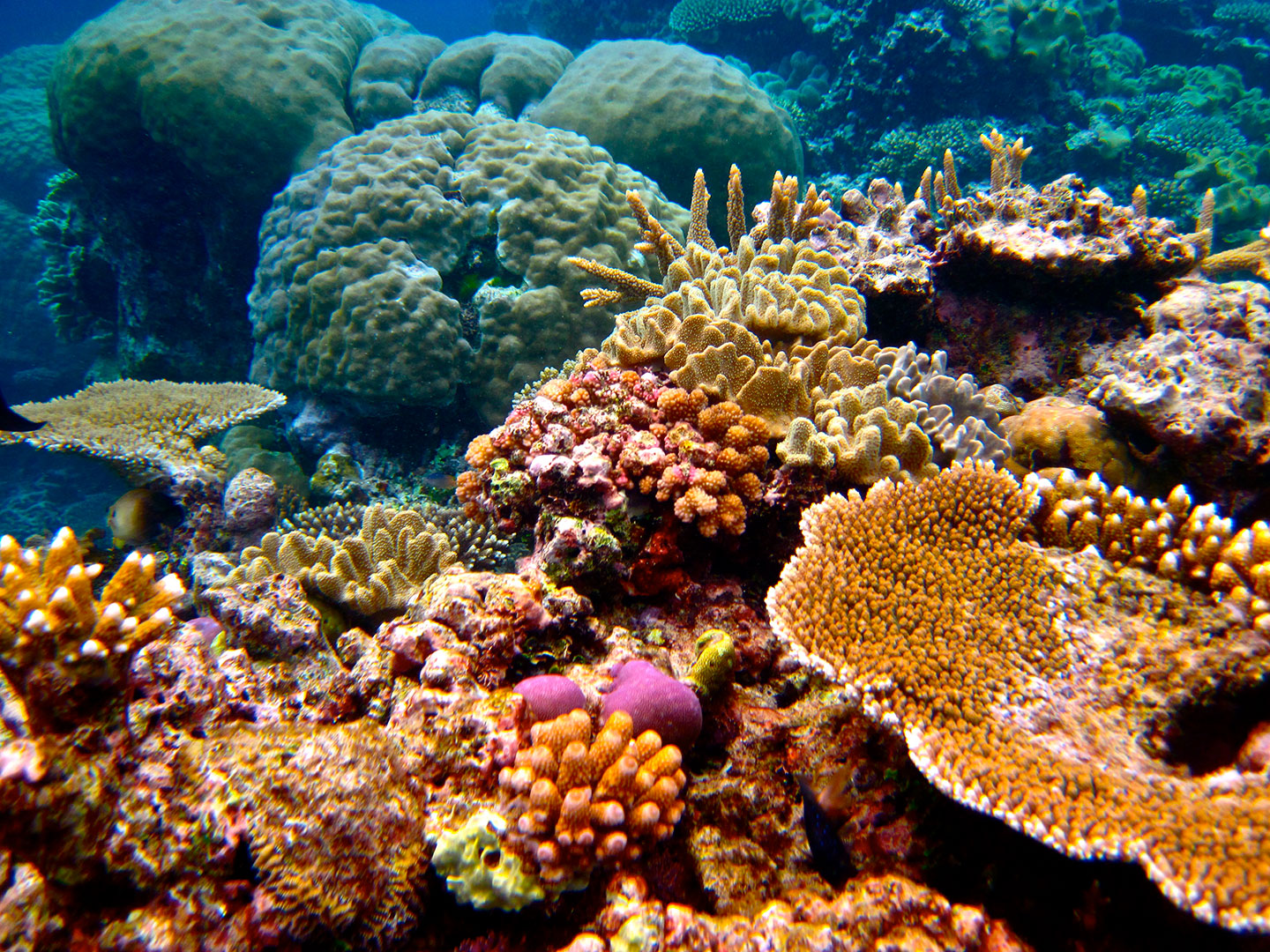 The reef in its present (gigantic) form is fairly young in geological terms. At the end of the most recent ice age—about 14,000 years ago—sea level on the coast of Queensland was around 120 metres lower than today. The coastal plain of Queensland was much wider than today. Reefs that had formed during earlier periods of high sea level were high and dry and inland from the coast. As the sea level rose due to rising temperatures and inundated the coastal plain, reef systems started to re-develop, forming reefs along the coastline, around newly-formed islands, and on former reefs that had been exposed to the air for millennia. These systems grew towards the surface as the sea continued to rise, as the modern shoreline developed when sea level stabilised close to today's level, about 6000 years ago. Over these few thousand years, the Great Barrier Reef region has grown and developed into one of the world's most diverse ecosystems.
Sculpted by fish
Coral reefs don't evolve in isolation—they are shaped by the animals that call them home. For example, consider the fish. Prior to 25 million years ago, fish teeth ranged from long and pointy, designed to puncture and tear, to short and round, designed to scrape and grind. Fish that lived on the reef ate crustaceans and the crustaceans fed on the detritus found on the surface of the reef—fine dust-like particles high in nutrients. The development of long teeth shaped a bit like toothbrushes meant that some fish could also feed directly on the nutrient-rich detritus on the reef. This expansion in feeding dynamics would have had an impact on the entire reef system and played a role in the development of modern reefs.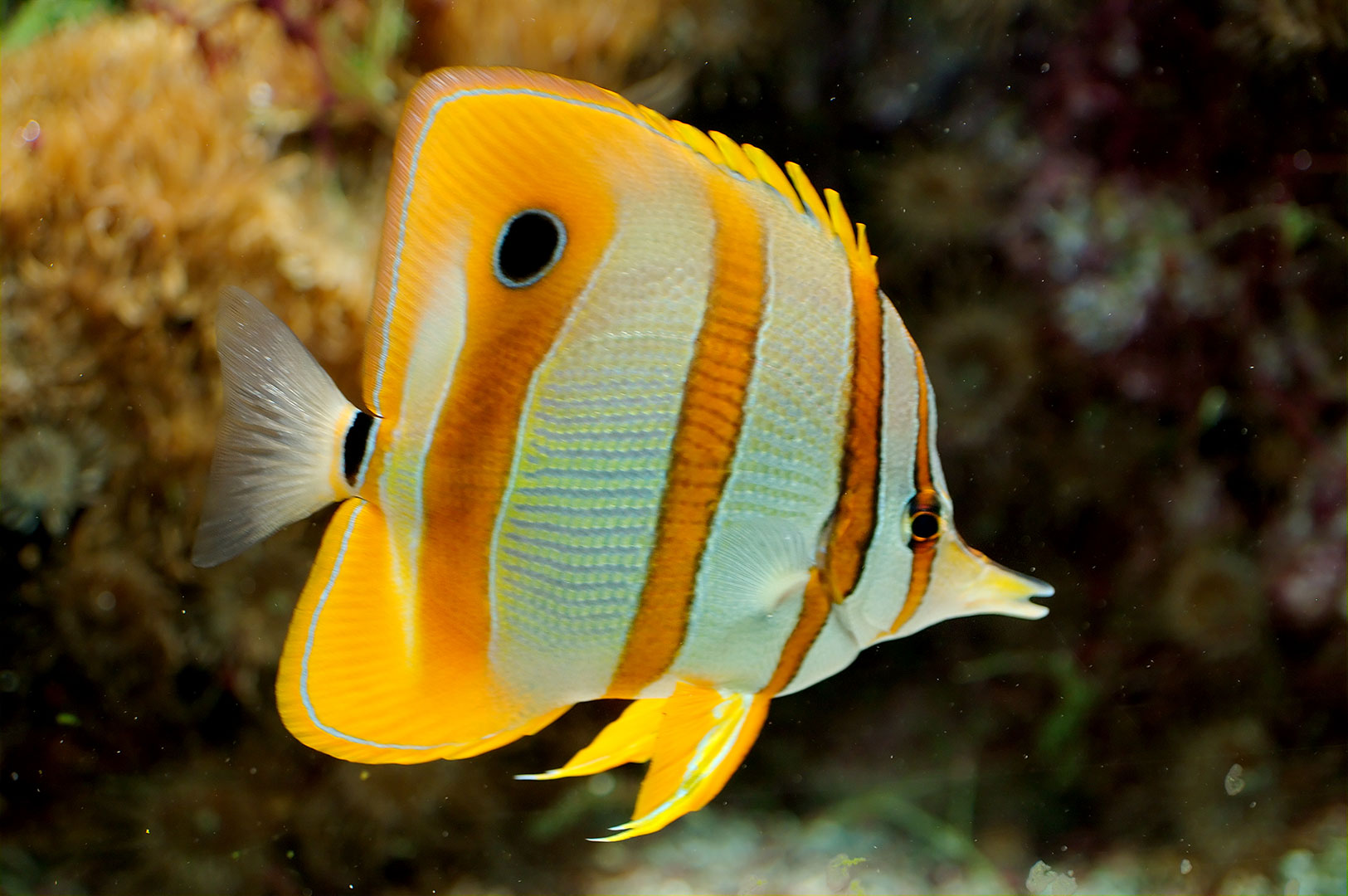 It's a perfect example of how intricately balanced the Great Barrier Reef ecosystem is. It took the right mix of geology and evolution over millions of years to form this natural masterpiece. Unfortunately, it doesn't take long to upset this delicate balance, with climate change, bleaching events due to record heat-stress, and pollution placing the iconic Great Barrier Reef under threat.