The icky, sticky and quite tricky world of predatory plants
If there's one thing you should learn from carnivorous plants, it's this: when you're in strife, DON'T PANIC.
The Venus flytrap (Dionaea muscipula), the posterplant of carnivorous flora, relies on the panicky nature of its prey to successfully capture it. When a small insect finds itself in the snapped-shut 'jaws' of a Venus fly trap, it will move about and struggle to break free.
The Venus flytrap mechanism relies on trigger hairs, which initially snaps the trap shut when touched twice in quick succession. Each subsequent time it touches a trigger hair inside the Venus flytrap, it stimulates another part of the plant's trapping and digestion processes. The imprisoned prey slowly starves to death (or drowns) and then decomposes in the acidic digestive fluid released by the plant.
So, if the fly or insect simply sat still and didn't panic after setting off the trap, eventually the plant's 'jaws' would reopen and it might escape (so long as it didn't trigger the hairs too much on the way out). Fortunately for the Venus flytrap, there are plenty of insects unaware of this advice that find themselves fully trapped, thus providing these plants the nutrients they need.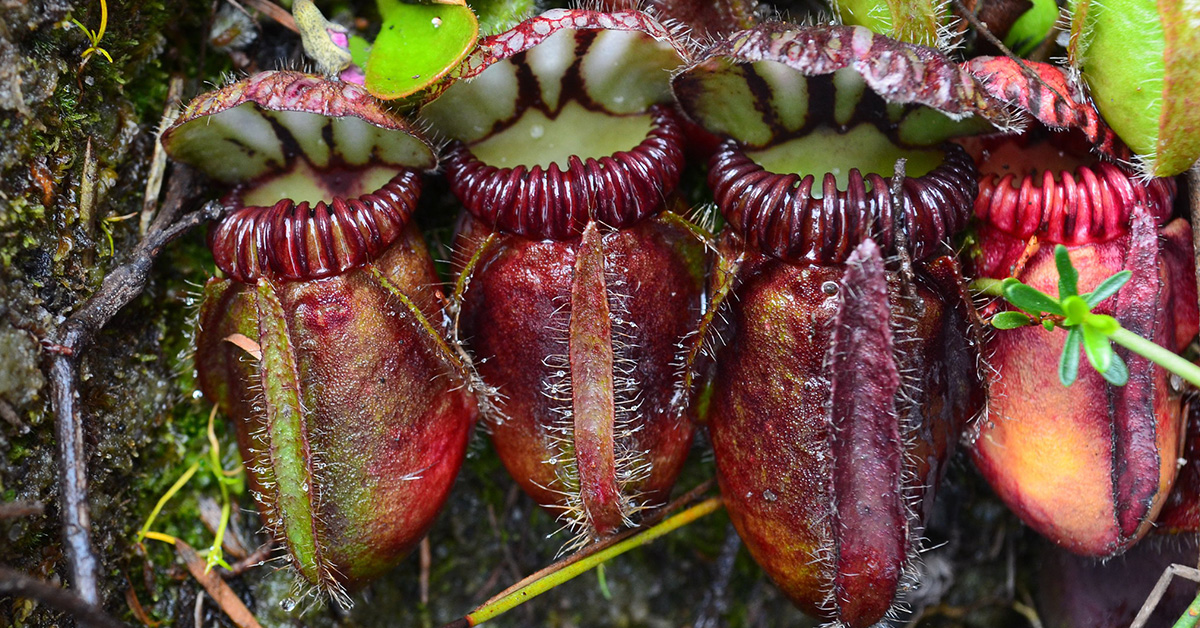 These marvels of the botanical world have some clever strategies for life, which tend to break the known 'rules' of plant living. The Venus flytrap is just one of more than 800 identified species of predatory plants across the globe, including Australia. Many carnivorous plants have evolved as a response to habitats that are lacking in nitrogen (a nutrient vital for plant growth), such as bogs, swamps, sand and rocky outcrops. The sandy soils of Western Australia, for example, are a hotspot for a diverse range of carnivorous flora. Over time, these plants have adapted to lure, secure and devour available critters for their nitrogen fix.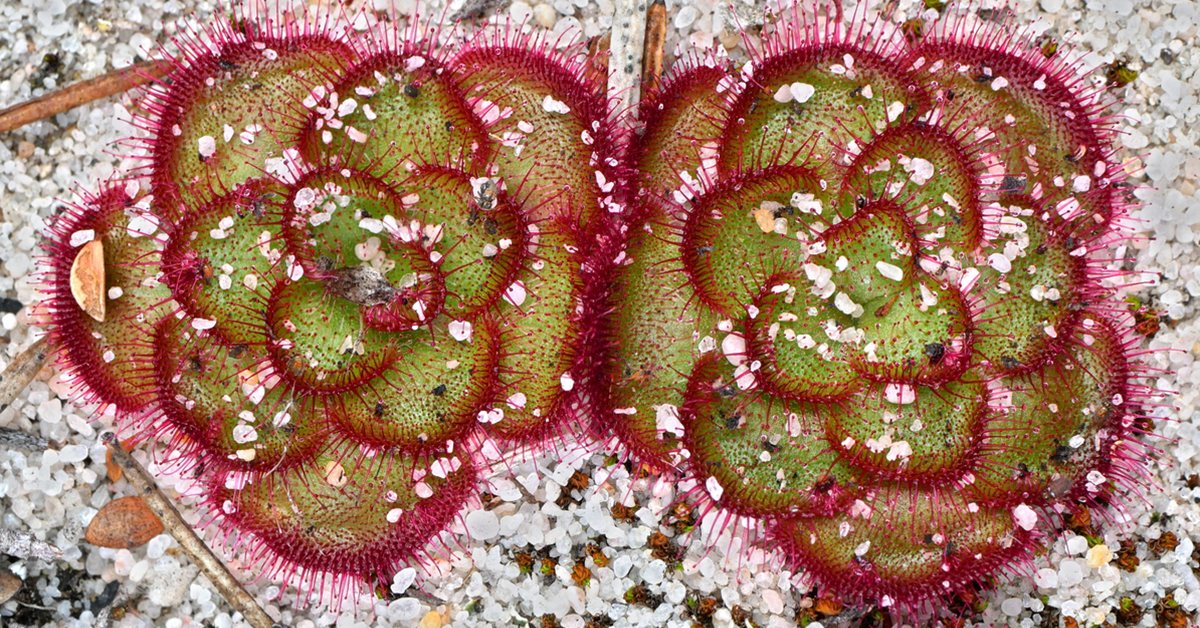 Charming, then disarming
Carnivorous plants often look and smell very appealing to their prey. To the insect or creepy-crawly, the plant presents a tasty treat, such as nectar, then, quick-as-a-flash, the plant will snatch up the foraging visitor. The bright colours and UV patterns of many of these species also signal 'food' to insects and small creatures.
It is not only small insects and grubs that are fooled by the charm of carnivorous plants—lizards, bats, frogs and rodents are sometimes caught out by larger species, such as the pitcher plants in the jungles of Malaysian Borneo (Nepenthes spp.). The typical pitcher plant capture technique is a pitfall trap. Once an animal falls in, the waxy inner surface of the trap, combined with its shape, makes it tricky for most to climb out.
Sundews (Drosera spp.) are a group of carnivorous plants that have sticky dewy droplets on specialised hair-like tentacles. They also lure prey by looking tasty. The insect will get stuck on these droplets, which appear like a succulent sugary meal, triggering the plant's tentacle-like leaf to bend towards the prey, ensnaring it so it can then be digested.
Open to opportunities
There are some unique trapping and capturing strategies among carnivorous plants. Whether they are passive or active traps, carnivorous plants have mechanisms that will take advantage of whatever prey is around. Scientists have found that carnivorous plants are not selective of prey types—they make the most of what is in the area.
The waterwheel (Aldrovanda vesiculosa), is specialised to a freshwater environment. This plant is essentially an underwater equivalent of the Venus flytrap, with small snapping-style traps that catch insects and tadpoles. This now rare plant has been found in northern Australia, but is an ancient species, potentially dating back 50 million years, and populations have been found in many parts of the world (obscurely enough, including the exclusion zone of Chernobyl).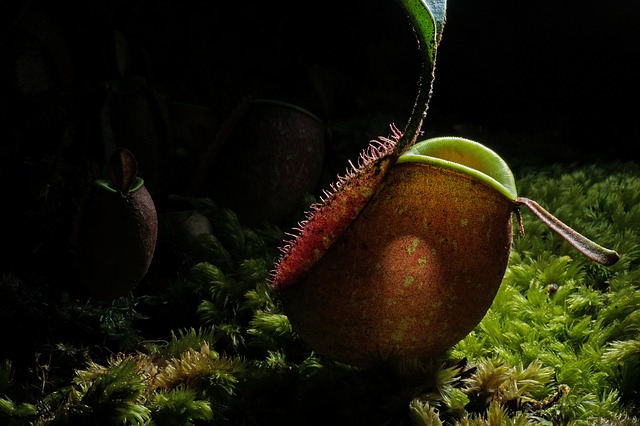 Okay…maybe this isn't a nugget of wisdom we'll apply to our own lives, but it works well for this pitcher plant. Nepenthes lowii, from the rainforests of Borneo, has adapted to basically act as a toilet for a tree shrew, a rodent that lives in the same habitat. The shrew approaches the pitcher plant to sip on nectar produced at the base of the pitcher lid. Then after its meal, the shrew often poos in or on the 'bowl' of the pitcher plant. Believe it or not, the poo is a welcome gift for this plant as it derives nutrients from the shrew's faeces, which are flushed into its hollow, tubular-shaped pitcher by the rain. It is the ultimate win-win.
There's a lot to digest when it comes to the activities of carnivorous flora. They demonstrate just some of the weird and wonderful ways that plant physiology and evolution play out in nature.