Lightning in a test tube, and safer, greener chemical reactions
Solid, liquid, and gas are the three physical states of matter that most people are aware of, but there's also a fourth—plasma. Like adding heat to turn a solid into a liquid or a liquid into a gas, plasma can be created when any gas is heated to high enough temperatures.
Superheating gas strips the electrons from their atoms, which creates a mixture of free-floating negative electrons and positive ions. While plasma has some similar behaviours to gas, because of its charged cloud (of electrons and ions), plasma is unique in the way it interacts with itself, the environment, and the Earth's magnetic field.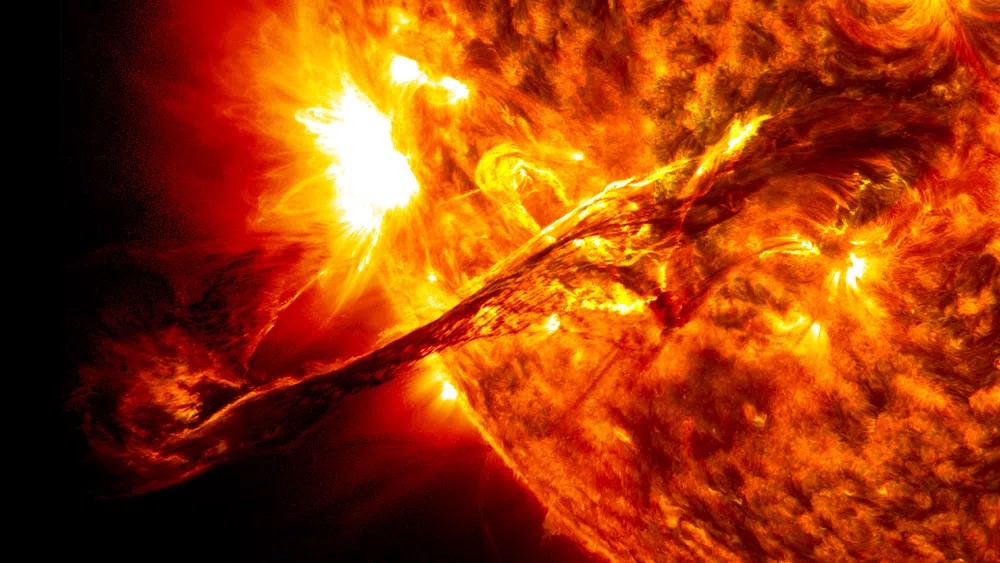 Although plasma on Earth is scarce due to its instability here, in the Universe it's the most commonly found state of matter. Mostly it's in the Sun, stars, and interplanetary and interstellar space. On Earth, we can see plasma in auroras, lightning, welding arcs, and fluorescent lights.
The Australian Academy of Science recently hosted an event as part of the
Surprising Science series, all about plasma
. One of the speakers, Dr Emma Lovell from UNSW Sydney, shared how she uses plasma to help her speed up chemical reactions.
Many chemical reactions can only happen with the help of a catalyst. Catalysts lower the energy needed for a reaction to take place. But in some special cases, the catalyst itself needs a little boost.
Dr Lovell combines plasma with a catalyst to give stubborn chemical reactants extra energy, kicking off their conversion into various products. Plasma simultaneously activates both the reactants and the catalysts. This drives conversions that wouldn't otherwise be possible.
By doing this, hard-to-convert reactants such as carbon dioxide, water, and nitrogen can be converted into products such as hydrogen, hydrocarbons or ammonia.
"These carry chemical energy that we can store, distribute, and transport within our current energy system," Dr Lovell said.
"Now, this is a really exciting area of research … the problem with this plasma catalysis system is that there is a very complex and interdependent relationship between the reactants, between the plasma, and between the catalyst."
Dr Lovell works to understand these relationships so she can design catalysts that work well with the addition of plasma.
One of the plasma catalysts they are currently working on will convert carbon dioxide into synthetic natural gas or methane. Without the use of plasma, this conversion typically requires temperatures of over 300°C, which comes with risks.
Plasma can also be used to aid in the conversion of nitrogen into ammonia, which is one of the world's most-produced industrial chemicals. Currently, the production of ammonia emits 1% of the world's carbon emissions and consumes 1% of the world's energy.
Naturally, soil receives nitrogen with the help of lightning strikes. Inspired by this, Dr Lovell and her team replicated a plasma lightning bolt inside a tube.
"By using plasma, it may be possible to produce this chemical [ammonia] in a more energy-efficient and environmentally friendly manner," Dr Lovell said.
The goal of combining plasma with catalysts is to develop smaller, decentralised systems that can produce chemicals on demand at the point of use. This use of plasma and catalysts has the potential to improve the efficiency, viability, and stability of chemical reactions.
So not only is plasma abundant in our Universe, but its unique properties also mean it can be used in diverse and surprising ways.