Hand sanitiser or soap: making an informed choice for COVID-19
3 April 2020
Good hygiene and physical distancing are the best ways to protect yourself and everyone around you from the novel coronavirus (COVID-19) according to the World Health Organization. The virus spreads through droplets expelled by a person who has the disease, including by contact with surfaces a sick person has touched. Because most of us can't isolate ourselves entirely, good hand hygiene can be the final barrier between us and the disease.
When applied to hands thoroughly and scrubbing for at least 20 seconds, both soap and alcohol-based hand sanitisers will stop the coronavirus.
If you are already sick, no amount of soap, alcohol or other household disinfectants will help you. Do not try to ingest or breathe soap or other cleaning products. Consult a doctor instead. But even though it won't help you personally, good hygiene will help keep the people around you safe.
Weakening the corona with soap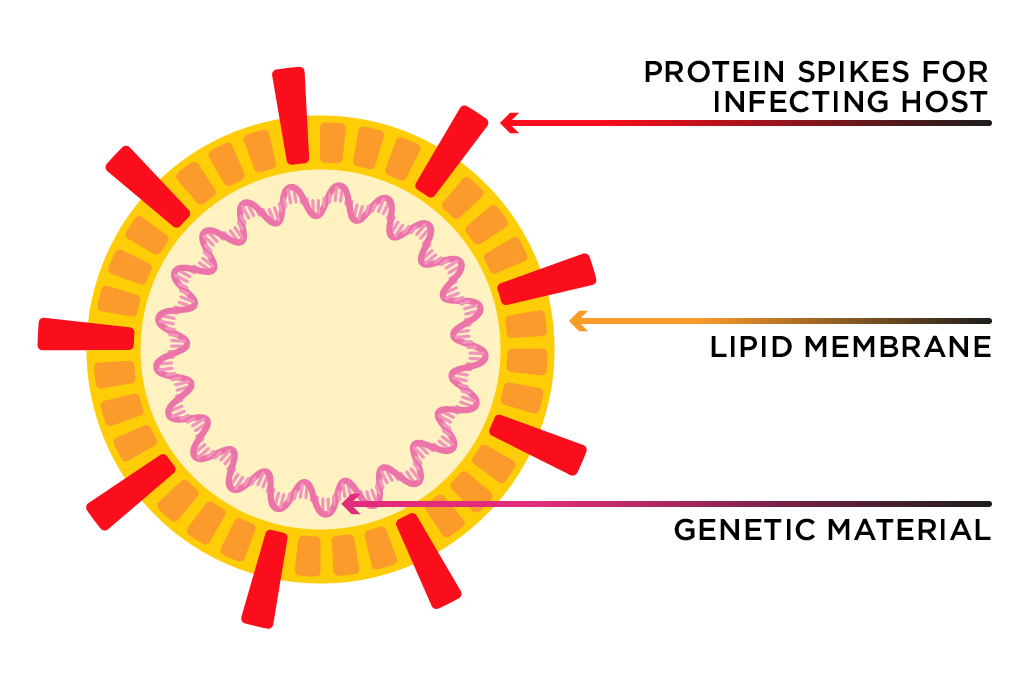 Coronaviruses get their name from the 'corona' surrounding the virus—specifically, the protein spikes embedded in its surface. The spikes, which are responsible for infecting the host, are anchored into a membrane. The membrane is the 'shell' of the virus. This is the coronavirus's weak point.
Any soap will protect you. Standing in the soap aisle, it's easy to get overwhelmed by choice. But when it comes down to the chemistry, soaps will all work against the novel coronavirus.
Soap molecules have two chemically distinct parts: a hydrophilic (water-loving) 'head' and a hydrophobic (water-hating) 'tail'. The head helps the soap mix with water, while the tail can interact with other hydrophobic molecules like lipids.
Lipids are a class of biological molecules that includes oils and fats. Luckily for us, the coronavirus's membrane is mostly made up of lipid molecules. They are held together by weak chemical interactions between individual molecules.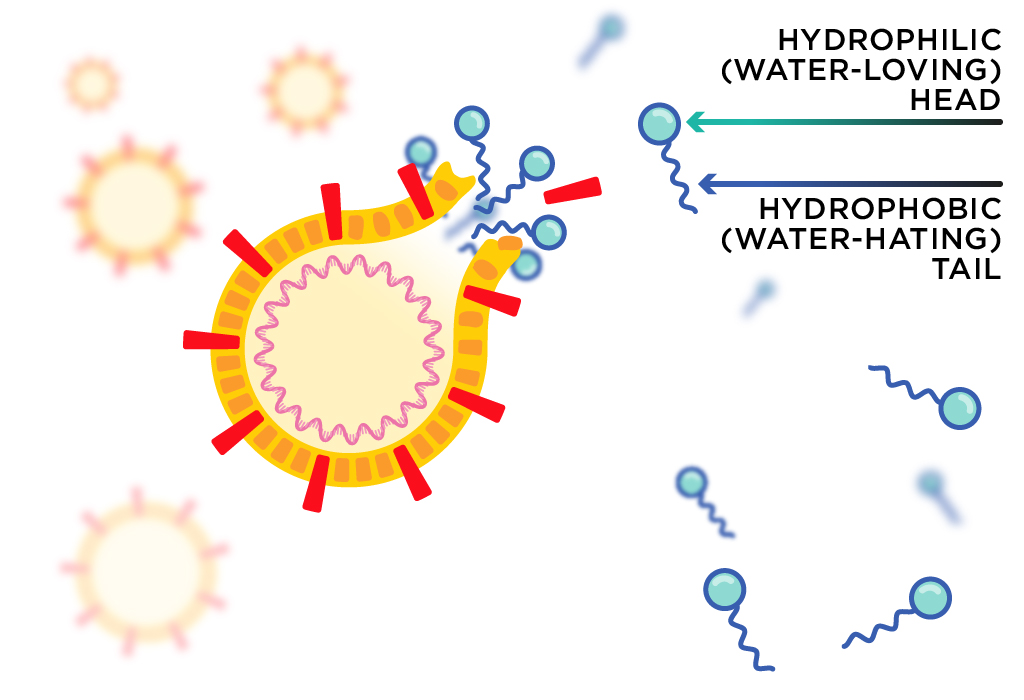 Scientists think that the soap's tail can disrupt the weak interactions between lipid molecules in the membrane, tearing it apart. If the virus is broken up before it has safely sheltered in a host cell, it will no longer be able to do its infectious job—like a machine with its parts falling out.
Soap molecules then surround virus fragments with all tails facing inside. This cluster is called a micelle. The outward-facing hydrophilic heads allow the micelle to be washed down the drain with water.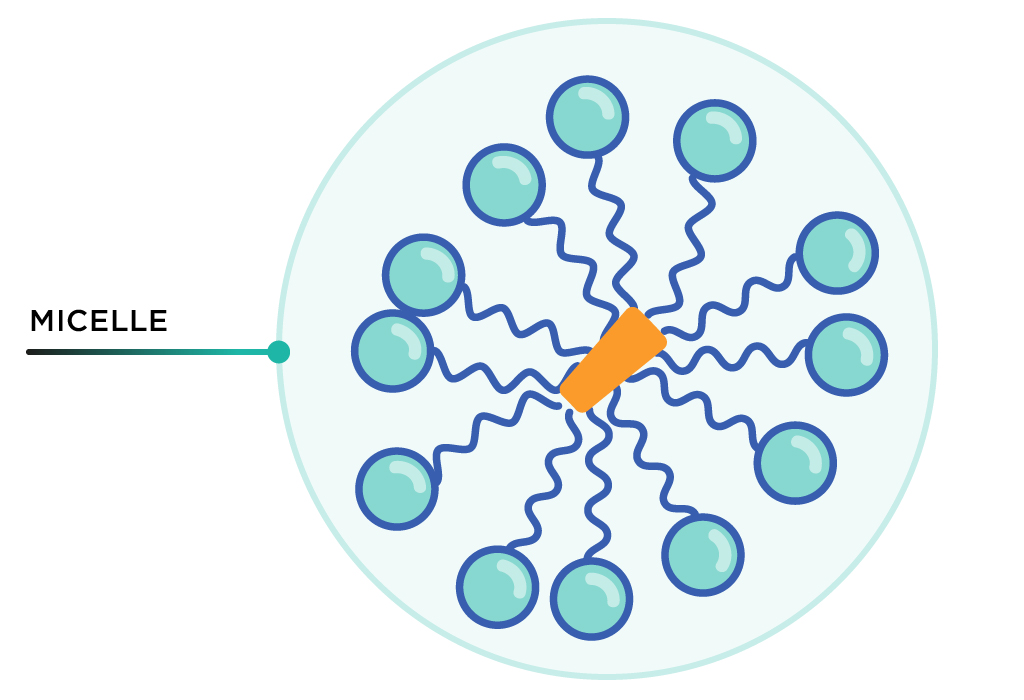 The same lipid molecules that enclose the virus in a membrane also cause it to cling to the oils on your skin. Using soap to wash your hands weakens these interactions, and virus particles are washed down the drain. Water alone won't do.
This action of ridding your hands of virus particles is just as important as any role soap plays in interfering with the virus's membrane.
Choosing hand sanitiser
If you have no soap on hand, the World Health Organization and the Australian Government Department of Health both recommend alcohol-based hand sanitisers to remove the novel coronavirus. Your hand sanitiser might contain ethanol, isopropanol, n-propanol or a combination of these three alcohols. All are effective against lipid-wrapped viruses like the novel coronavirus.
Alcohol-based hand sanitisers are thought to work by preventing the proteins of microbes—including bacteria and some viruses—from functioning normally. Hand sanitisers with a high alcohol content might also interfere with the lipid shell surrounding the coronavirus.
To be effective, hand sanitisers must contain at least 60 per cent alcohol. Some researchers recommend more than 75 per cent alcohol. By comparison, red wines typically contain between 12 and 16 per cent alcohol, and vodka has up to 46 per cent, so don't try dipping your hands in those.
A higher alcohol content is not automatically more effective, either. The water in the sanitiser can keep the alcohol from evaporating too fast, allowing the virus to be drenched for longer. Water is also needed for the process that interferes with protein function.
What is the best option?
As stocks run low, you might come across instructions on how to make your own hand sanitiser. Some DIY instructions don't reach the lower limit of 60 per cent alcohol content. Others require working with materials containing up to 99 per cent alcohol. Alcohol is flammable and volatile—it evaporates fast—making it a dangerous material to work with and store. Sticking with commercial hand sanitiser is your best bet.
If you have access to commercial supplies, hand sanitisers are a great option for touch-ups between hand washes. The same is true if you have limited access to soap and water. Make sure to check the expiry date though, because the alcohol can evaporate even out of sealed containers.
Washing your hands with soap can effectively rid you of the virus. The friction of rubbing your hands together and drying them afterwards is a great help in removing virus particles from your skin.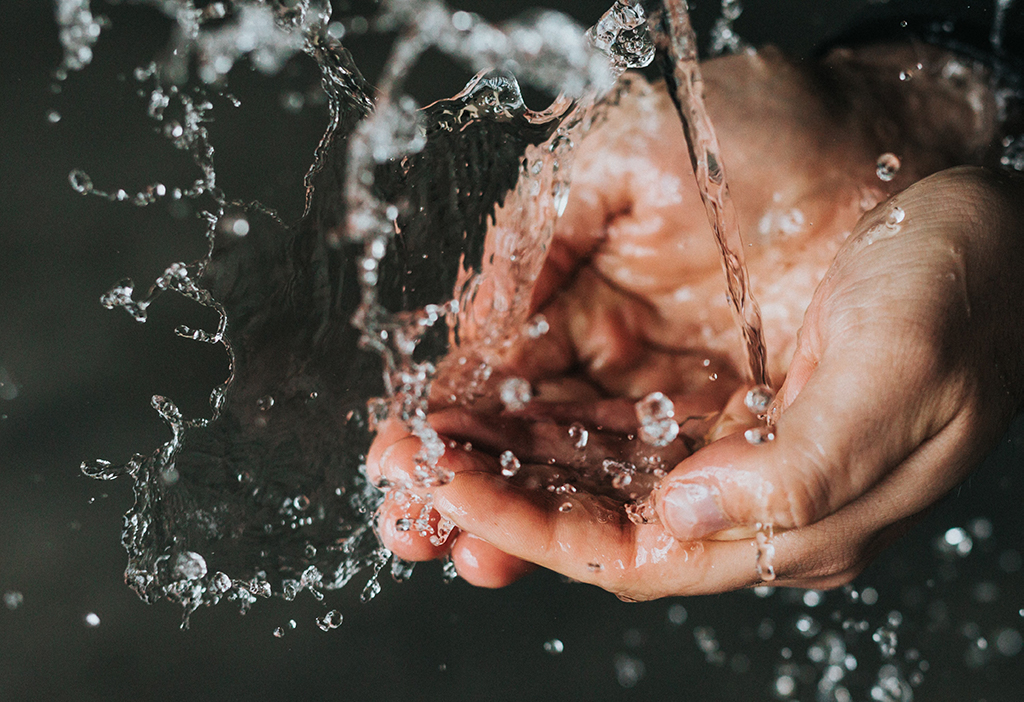 The tiny coronavirus is a master at hiding out in pores, including on your skin and surfaces like wood. Whether you're using soap or hand sanitiser, it's important to lather up your hands for at least 20 seconds and cover every nook and cranny.