The health risks of vaping
Is vaping nicotine lower risk than smoking cigarettes? E-cigarettes have been marketed as a lower risk alternative to smoking conventional cigarettes, but experts warn that the full health risks are still unknown—particularly in the long term.
What is vaping and is it legal?
E-cigarettes go by a range of product names, including vapes, vape pens or personal vaporisers, and first came to market in 2007. They are battery-operated devices that heat a solution to deliver a mist that users breathe in—the act of using these products is known as vaping. Users can put a range of substances into a vaporiser: nicotine and cannabis-derived substances are the most common active ingredients in vape liquids. Globally, most commercially produced vape liquids that are intended to be used as an alternative to smoked tobacco are flavoured and contain nicotine.
In the USA, the market for cannabis vaping products has grown since the legalisation of recreational and medicinal cannabis in a number of states, and these products are also circulated illegally in Australia. Unlike most nicotine vaping liquids, cannabis vape pens are often oil-based and contain different additives. It's likely that the health risks differ from vaping water-soluble liquids.
There are no nicotine vaping products that have been approved as medicines in Australia. It is illegal to sell or buy nicotine or cannabis-containing vape liquids or pre-filled cartridges in Australia unless this is for medical reasons, through the TGA exemption pathways for unapproved therapeutic goods. The Australian government has proposed various changes to the laws in 2020, but the latest proposal from the TGA will continue to allow personal imports if you have a valid prescription from a medical practitioner.
Can vaping help smokers quit?
There is evidence from clinical trials that vaping nicotine can increase the success rates of quitting, but outcomes are modest, as tends to be the case with smoking cessation aids. A 2019 clinical trial showed that e-cigarettes were more effective than other nicotine-replacement products, such as patches and gum, when both products were accompanied by behavioural support . During the one-year trial period, 18 per cent of the individuals using vaporisers successfully quit smoking, compared to 9.9 per cent among participants with other nicotine replacement methods—this was validated by checking their exhaled carbon monoxide levels. To put that into perspective, unassisted quit rates for smokers are between 3 and 5 per cent. However, the trial also showed that 40 per cent of participants were still using e-cigarettes after one year, and noted that the side effects of ongoing use are still unknown.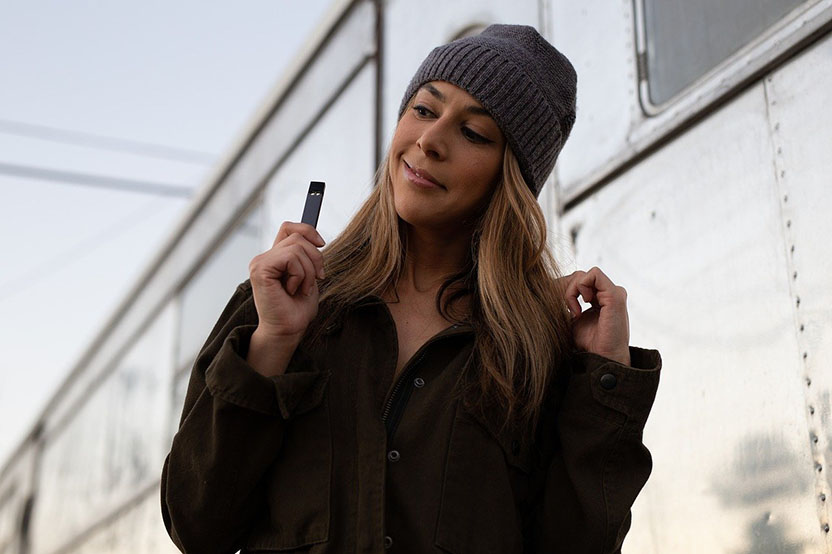 What's in e-cigarette vapour?
Substances that have been identified in vape liquids and aerosols include nicotine, solvent carriers, tobacco-specific nitrosamines, metals, carbonyl compounds (aldehydes), and various organic compounds—each constituent chemical has its own individual toxicology data. Substances that have the greatest potential for harm are metals and aldehydes such as acetaldehyde, acrolein and formaldehyde. These chemicals, which are also present in cigarette smoke, contribute to the risk of cardiovascular disease and chronic inflammatory lung diseases. New-generation vape pens with higher battery power have also been shown to generate more aldehydes, although levels depend on power settings and type of device. However, the lack of a standardised method for testing vaping products makes the interpretation of these results difficult because experimental conditions may not reflect real life exposures.
Can the health risks of vaping and smoking be compared?
Laboratory tests of e-cigarette ingredients, in-vitro toxicology tests (performed on cells) and short-term human studies all suggest that the health risks of vaping are lower than the risks of smoking. Studies comparing the emissions from vaporiser devices and ordinary cigarettes show that vaping products emit lower levels of harmful and potentially harmful chemicals. Levels of biomarkers of exposure to some harmful chemicals are lower among people who vape compared to people who smoke, and people also show a reduction in these biomarkers after they switch completely from smoking to vaping.
However, vaping is still associated with health risks, and there is ongoing debate about the relative difference in the risks of vaping compared with smoking. Since e-cigarettes are a much newer product than conventional cigarettes, we don't know the extent of the long-term health risks of vaping. The rapidly changing products also make it very challenging to assess long-term effects.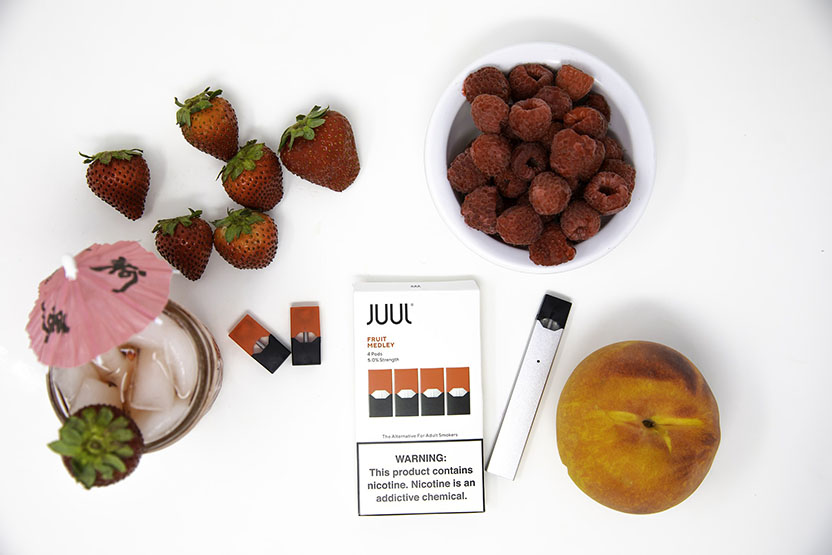 What illnesses has vaping caused?
Cases of e-cigarette users experiencing a range of illnesses have been reported, including diseases affecting airways of the lung, pleuritis (fluid collecting around the lung), pneumonia and suspected hypersensitivity pneumonitis, a rare immune system disorder that affects the lungs. One user also experienced lung haemorrhaging (excessive bleeding) after aggressive vaping. The prevalence of these severe acute outcomes among people who vape is unknown, but appears to be rare.
The health effects of inhaling the flavouring chemicals in e-cigarette vapour are also unknown. Diacetyl, a buttery flavouring in some vaping liquids, is associated with bronchiolitis obliterans, a serious lung disease known as 'popcorn lung'. However, no cases of this disease have been convincingly linked to vaping diacetyl-flavoured vapes.
Vaping-related lung disease (EVALI)
Vaping raised major health alarms in 2019 after e-cigarette users developed severe lung injuries. To date over 2800 people have been hospitalised and 68 deaths had been confirmed in the USA, as well as several cases in Canada.
The first cases of e-cigarette, or vaping, product use-associated lung injury (shortened to EVALI) were identified in the US states of Illinois and Wisconsin in April 2019. EVALI, which is sometimes known as vaping-associated pulmonary illness (VAPI), is characterised by pneumonitis (lung inflammation). Symptoms include coughing, shortness of breath, chest pain, fever and fatigue. Because these symptoms are similar to the flu and other respiratory illnesses, it is difficult for doctors to diagnose EVALI.
Most patients diagnosed with EVALI are male and had used e-cigarettes containing tetrahydrocannabinol (THC), the major psychoactive ingredient in cannabis. The Centers for Disease Control and Prevention has since determined that the primary cause of EVALI is vitamin E acetate, an ingredient added to illicit cannabis vaping liquids.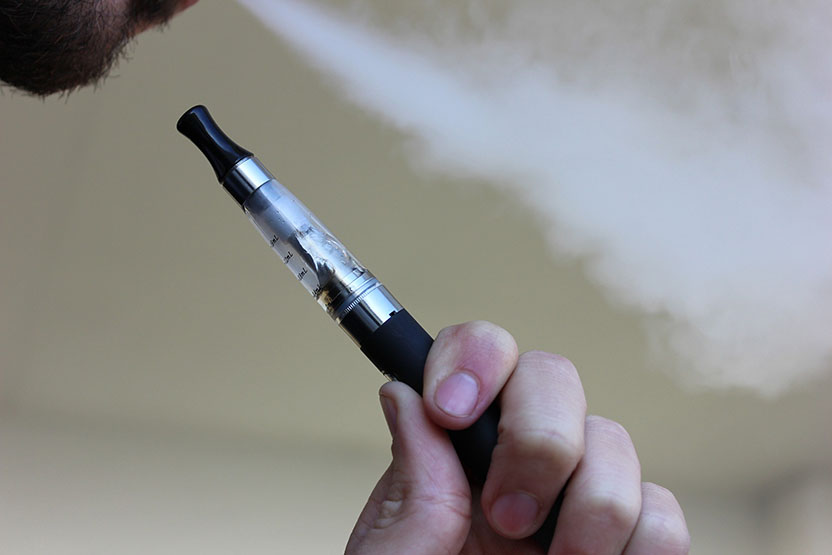 With so many unknowns about the health risks of vaping, most health experts agree that consumers should avoid e-cigarettes altogether unless vaping is helping you to quit smoking. To reduce the risks, e-cigarette users should avoid any vaping liquids containing cannabis, THC and oils. Vaping cartridges should only be purchased from reputable manufacturers, such as those that comply with European regulatory standards. To minimise the health risks associated with vaping, people who use vaping as a smoking cessation aid should stop vaping once they are confident they will not take up smoking again.