Not vaccinated? These are your odds of needing intensive care
Published 24 June 2022
As the pandemic continues, you may wonder why we're seeing reports of more vaccinated than unvaccinated people in hospital, in intensive care units (ICU), or dying from COVID-19.
Given this, how do we know that COVID-19 vaccines help protect us from severe illness and death?
It's because so many people are vaccinated that even a small percentage of vaccinated people getting sick ends up being a larger number as a proportion of all people sick from COVID-19. This is known as a 'high vaccination rates paradox'.
To look at it another way: imagine 100 per cent of people in a population are vaccinated but a small proportion can still get infected. If any of these people end up in ICU, then of course 100 per cent of people in ICU are vaccinated. But the effectiveness of the vaccine hasn't changed. So as vaccination rates climb, the numbers of vaccinated people in the statistics climb too.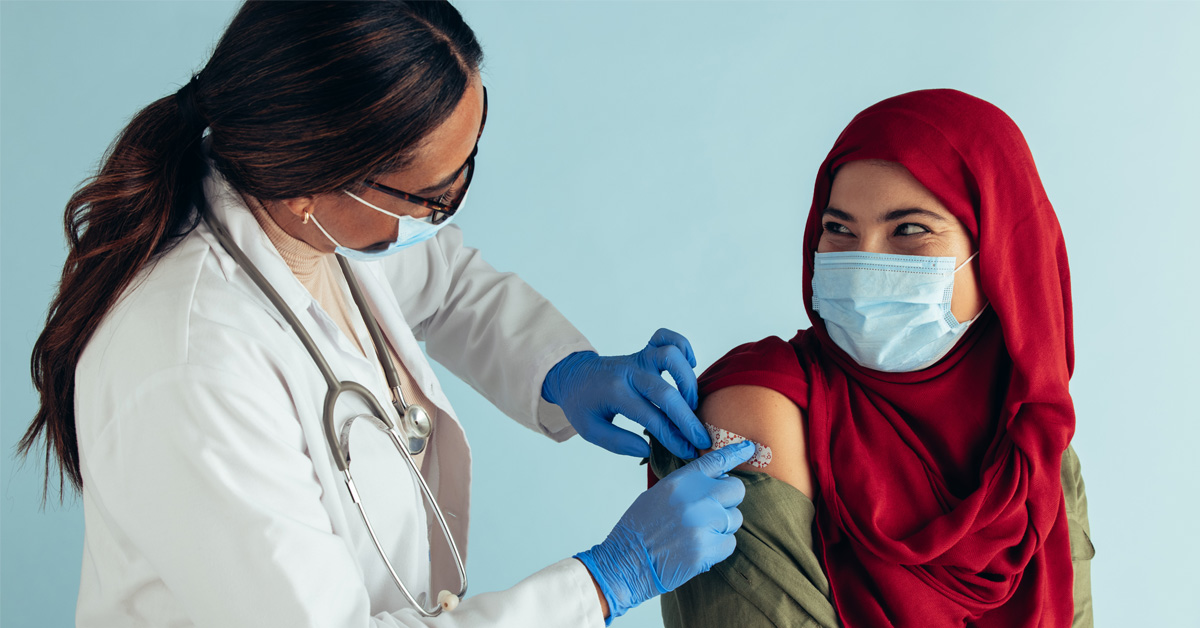 Crunching the numbers
To work out the odds of occupying an ICU bed if you aren't vaccinated, we must look at the wider population numbers. For example, in April 2022, adults who had received fewer than two vaccines made up 5 per cent of all people in NSW, but they made up 25 per cent of people in NSW intensive care units*. This shows the vaccines are working to reduce your chances of disease.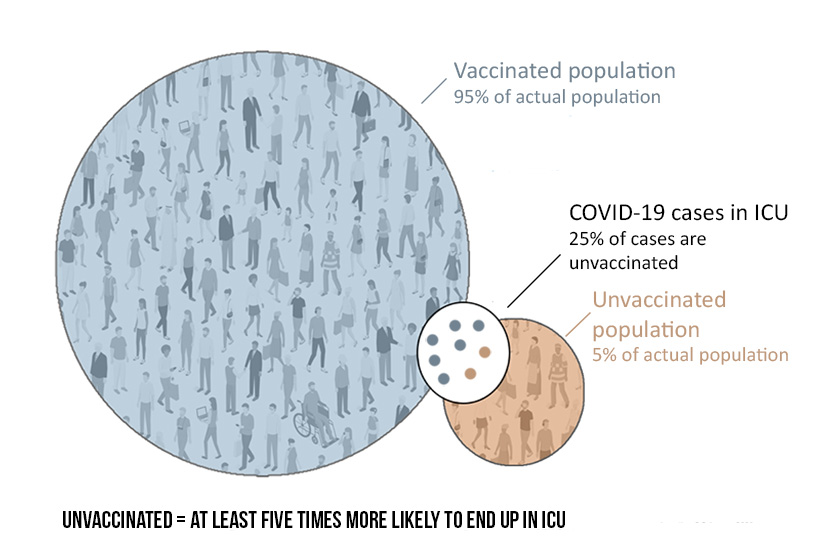 So what about an individual's overall risk? The chances of being in an ICU bed in any given week if you're unvaccinated is 60 per 1 million people, compared with 8 per 1 million people who have two or more doses of the vaccine*. Unvaccinated people are five to eight times more likely to end up in ICU than those who are vaccinated.
As well as vaccination status, other factors such as age and how healthy you are also have an impact on your chances of becoming very sick from COVID-19.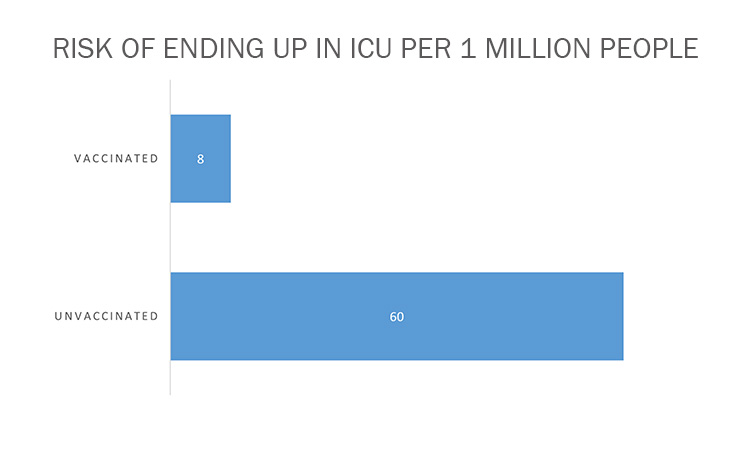 Other countries are seeing similar results. In the United Kingdom, a study looking at cases of the Omicron variant found that unvaccinated adults are up to eight times more likely to be hospitalised for COVID-19 than those who have been vaccinated.
Being up-to-date with vaccinations, including booster doses, not only helps protect us but also helps protect others around us from the worst effects of COVID-19.
*Data sourced from 7-day rolling averages from NSW Health COVID-19 Critical Intelligence Unit, 28 April 2022.
This article is based on scientific evidence but is not medical advice. Please speak with your doctor for advice regarding your personal circumstances and vaccines for COVID-19.
Funded by the Australian Government Department of Health.