Online melanoma risk check
Melanoma is all too familiar to many Australians. An estimated 14,320 Australians will be diagnosed with melanoma skin cancer in 2018, making it the fourth most common cancer in the nation, and it accounted for an estimated 1800 deaths in 2017.
The most common cause of melanoma is overexposure to ultra-violet (UV) radiation, generally from the sun, in genetically susceptible people. The disease typically presents itself in the form of unusual spots and marks appearing on the skin, or a noticeable change to existing moles. The skin cancer first develops in the skin's pigment cells, called melanocytes. These are the cells that produce melanin (pigmentation) in response to exposure to UV radiation. This is normal, but when melanocytes become malignant, and start to grow deeper into the skin, melanoma skin cancer is the result.
Early detection is key to stopping melanoma in its tracks: if a cancerous spot is identified and treated quickly, it's less likely that the cancer will spread to other parts of the body. In fact, surgically removing the primary melanoma cures 90% of people with the disease.
But first you've got to detect it.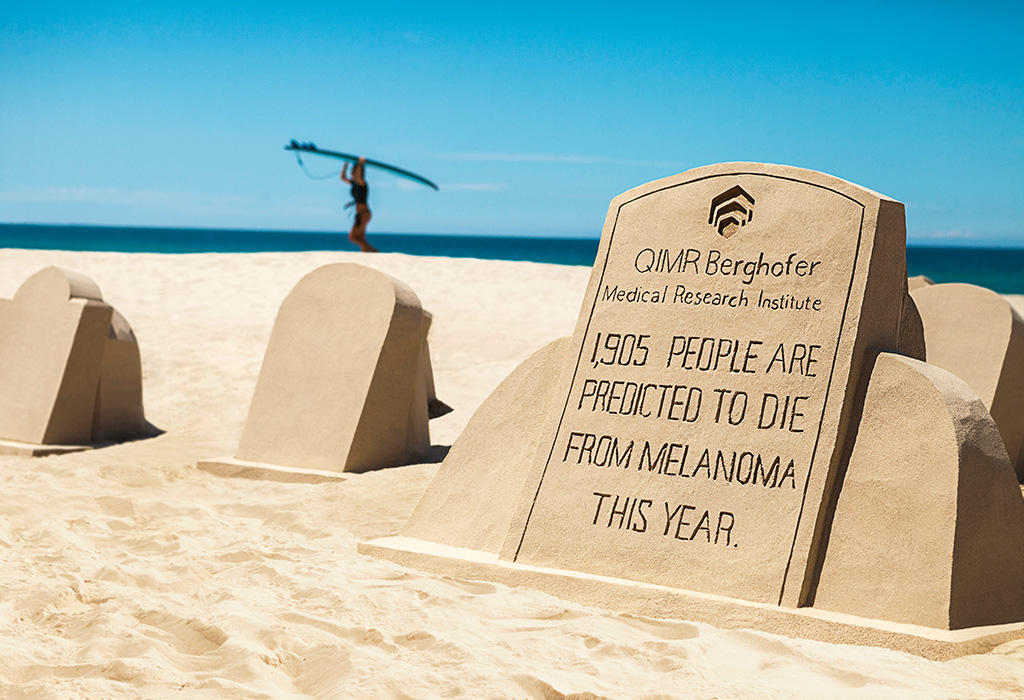 Currently, most cancer control agencies don't recommend regularly screening the entire population for melanoma: it's expensive and there's just not enough evidence that it's effective in reducing cancer occurrence or deaths. Targeting screening to people with high risk of the disease is a better strategy—so how do we know who these 'high risk' people are?
Researchers at QIMR Berghofer Medical Research Institute in Queensland, Australia, have developed a new online tool for people aged 40 and above to predict their risk of developing melanoma over the next 3.5 years.
The melanoma risk predictor was developed using data from nearly 42,000 people aged from their forties to their seventies. It predicts a person's risk of developing cancer based on seven risk factors: age, sex, ability to tan, number of moles at age 21, number of skin lesions treated, hair colour, and sunscreen use.
The researchers found that there's a big difference between someone's actual risk of developing the disease compared to their own self-assessment of that risk. An online risk predictor tool will provide better guidance about who should talk to their doctor about their skin.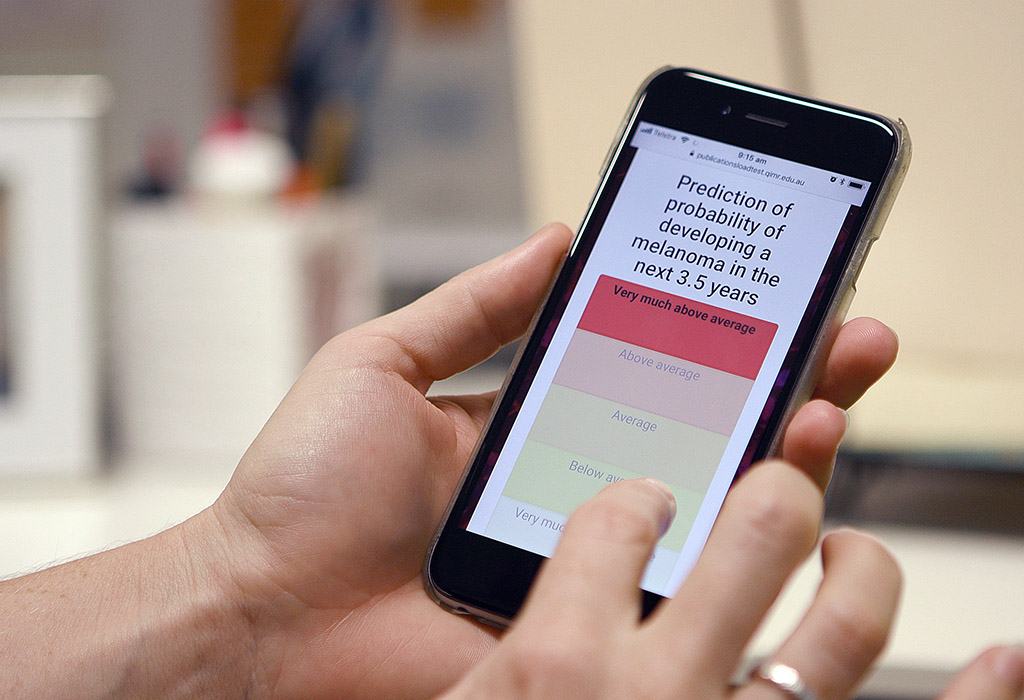 There have been previous studies investigating melanoma risk factors that have used the data to create a risk assessment tool of some kind; however, this study used particularly high-quality baseline data that helped improve the accuracy of the results.
It's a powerful tool, but it's important to remember that it still only provides an estimate of a person's future risk of developing melanoma. It's no substitute for getting your skin checked out by an actual doctor. The researchers also stressed that even people with 'low risk' of developing melanoma should still practise sun safe behaviours.
Also, the study only used data for patients over the age of 40. With melanoma killing more younger Australians (aged 20 to 39) than any other single cancer, why wasn't this younger age group included in the study? Can this age group still make use of the website to predict their skin cancer risk?
There is growing awareness that melanoma in people under the age of 40 may be caused by a slightly different set of risk factors. Unfortunately there isn't enough data yet for people in this age group to build into the risk predictor tool. This means that the website may be slightly less accurate at predicting melanoma risk in this age group, but it's still useful. The next step is for researchers to test how well the tool works for people under 40, to see how well it's used in practice by doctors, and to analyse genetic data so that more information can be added to the risk predictor.
In the meantime, the message is the same as always: slip, slop, slap, seek and slide.