What is this mysterious flesh-destroying nematode?
At different times in the 1990s, a botanist and a firefighter went to hospital with a set of generic symptoms including a feeling of discomfort, muscle pain, general illness and unease. After medical examination, they were found to have polymyositis—a chronic inflammation of the muscles—and wasting away of muscle density.
In both cases, biopsies of the wasting muscles revealed something growing and reproducing inside the muscle tissue. Despite an initial misdiagnosis of one the cases, both patients were eventually understood to have had infections of a previously unidentified microscopic nematode (also known as a roundworm).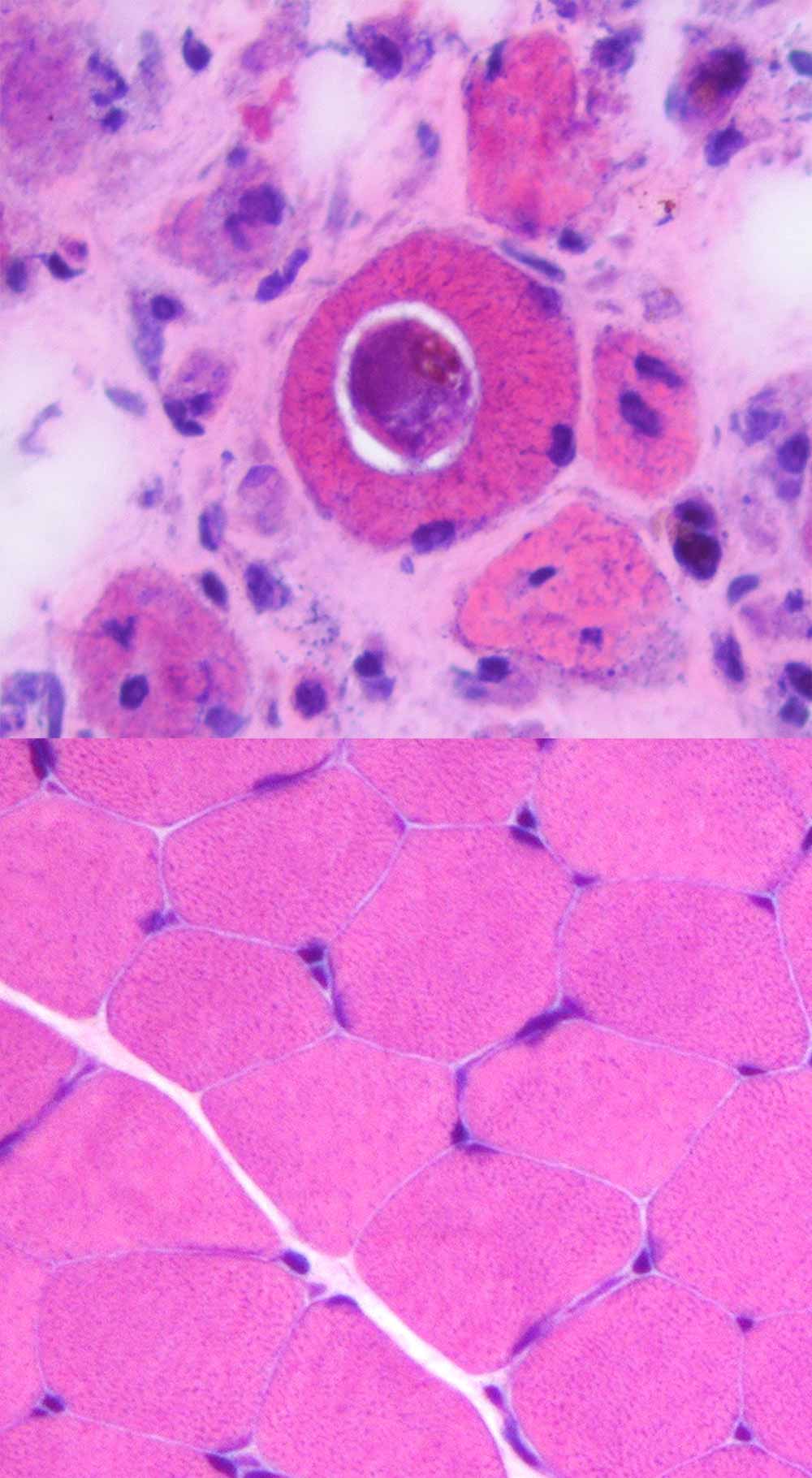 The parasite was described in 1999 as Haycocknema perplexum—the species name alluding to the mysterious nature of the nematode, its unknown origin, and some unusual physical features of the female. To date, only a handful of further cases of infection have been reported, and only in North Queensland and Tasmania.
There is currently little to no understanding on how any of the patients were infected.
Symptoms after infection appear gradually over several years. Diagnosing an infection has so far relied on a pathologist spotting the nematodes when looking at muscle biopsies under a microscope. Last year, however, a scientist in the Faculty of Veterinary and Agricultural Sciences, at the University of Melbourne developed a DNA-based test that will help to identify suspected human cases in the future.
The nematode is tiny. The female is only about 0.4 millimetres long and the male is about 0.3 millimetres. We don't know very much about its life cycle yet, but we do know that H. perplexum reproduces by 'matricidal hatching'. This is where the eggs develop into larvae, hatch inside the female and burst from her head to infect additional muscle cells. Talk about a mother's love!
If you do end up becoming infected (rare as that would be), there is a broad-spectrum drug called albendazole that appears to be effective in wiping out the infection. And while being treated with sheep drench sounds a bit unpleasant, if the infection is left untreated, the muscle wastage will lead to breathing difficulties and eventual death.