What's the deal with fluoride?
It's in chocolate, it's in your bones, and it might be in your glass of water. Many communities around the world add fluoride to drinking water in an effort to keep your teeth—and everyone else's—free of cavities.
But like other aspects of public health, water fluoridation attracts persistent debate and misinformation. To help you scrape back the tooth gunk, we've rounded up the facts in this sweet and simple explainer.
What is fluoride?
Fluoride, F⁻, is a fluorine atom that has an extra electron attached. While this might seem like a tiny difference, this addition significantly alters its properties—just like the chloride (Cl⁻) in your sodium chloride (NaCl) table salt is very different to chlorine (Cl₂) gas.
Fluoride occurs naturally in Earth's crust, in rocks and minerals, and in water at varying levels. It has no taste or smell and is also present in foods such as apples, tea and almonds. In Australia, most water has low levels of fluoride naturally present.
A repair kit for your teeth
Tooth decay is the most common health problem in Australia, affecting 50 per cent of children and 90 per cent of adults. Teeth are frequently taken for granted until there is a problem, but oral health is very important. Cavities can cause pain and discomfort when eating, sleeping and speaking. Even something as simple as smiling can become a source of insecurity.
Teeth rot and cavities form due to acid damage, which in turn is produced by the bacteria that inhabit your mouth. What you eat affects the amount of acid damage—the more sugar you eat, the more acid damage.
So how can fluoride keep your teeth from being corroded away by bacterial acids? First, fluoride enhances the repair and remineralisation process to fix up teeth when acid strikes. Second, it makes the surfaces of your teeth more resistant to acid damage. Third, it slows down the activity of the bacteria.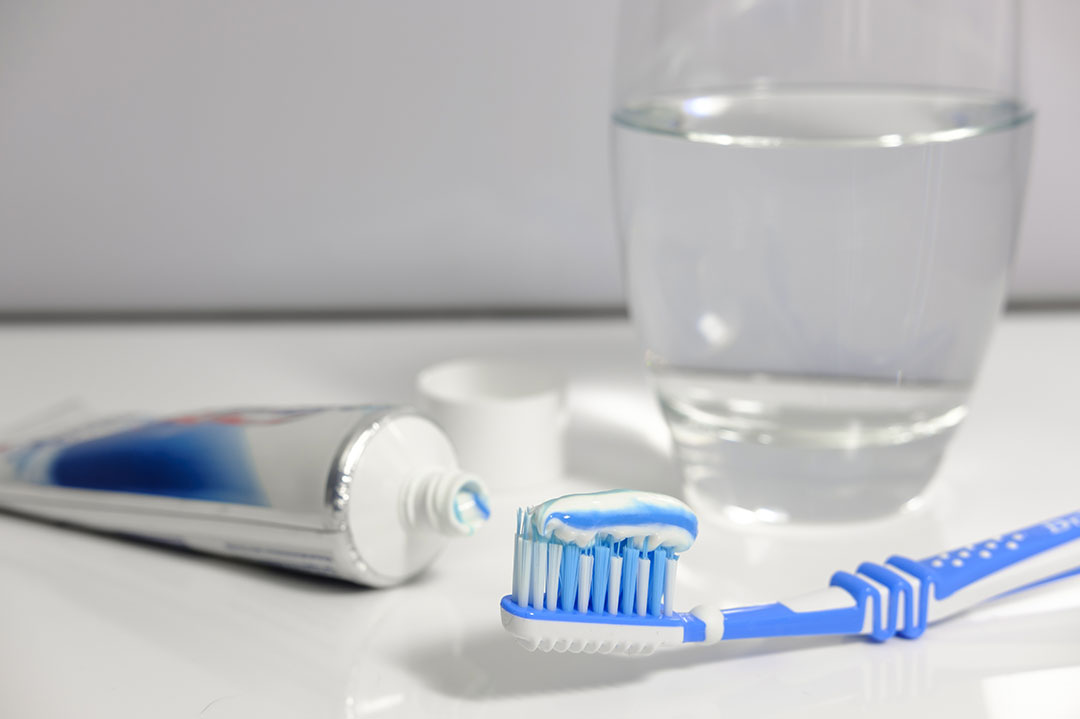 So, what's the deal if you use toothpaste? Do you really need to drink fluoridated water too? Experts say yes. The two different sources of fluoride work in different but complementary ways, providing enhanced protection. Toothpaste gets the fluoride all up in your teethy nooks and crannies where those acid-producing bacteria grow. But this happens only once or twice a day. Every time you drink water, your teeth get a bath in water with low levels of fluoride. Also, when you drink fluoridated water, your gut absorbs the ingested fluoride. It is then distributed throughout your body via the circulatory system. Some is used to grow your teeth and bones and some gets into your saliva, providing long-lasting protection. You pee the excess fluoride out.
But drinking fluoridated water doesn't give you free licence to stuff your face with sweets. Eating healthily, practising good oral hygiene, using fluoridated toothpaste and having regular dentist visits are all important too.
The basics of water fluoridation
Water fluoridation is carried out in accordance with the Australian Drinking Water Guidelines, which set safety standards developed by the National Health and Medicine Research Council (NHMRC).
Experts have determined that fluoride should be present in a recommended range of 0.6 to 1.1 mg/L for optimal dental health outcomes. The amount of fluoride added depends on the fluoride levels that naturally occur in a given water supply and average temperatures in the region. In some regions of Australia, fluoride already naturally occurs in this recommended range. However, 89 per cent of Australia does add extra fluoride to drinking water to boost the level into that recommended range. It's a practice that has been occurring for decades, with the added fluoride identical to any naturally occurring fluoride ions.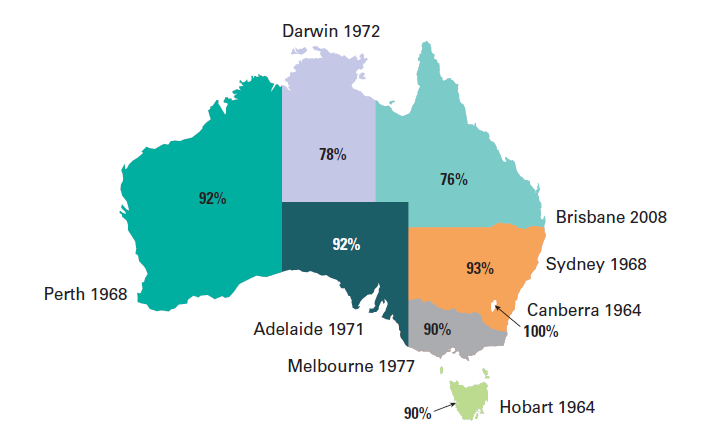 Is water fluoridation safe and effective?
After decades of practising community water fluoridation, public health scientists both in Australia and worldwide have amassed plenty of data to sink their teeth into.
The World Health Organization (WHO) has concluded that water fluoridation is a safe and effective way of preventing dental cavities.
In Australia, the NHMRC regularly examines the scientific evidence relating to health and water fluoridation. In 2016, it published a systematic review on the subject. This involved searching the literature to locate all studies of interest, then critically appraising and synthesising the results of individual studies to gain a 'big picture' understanding.
It found consistent evidence that water fluoridation, as practised in Australia, decreases occurrence and severity of tooth decay by 26 to 44 per cent in children and adolescents, and 27 per cent in adults.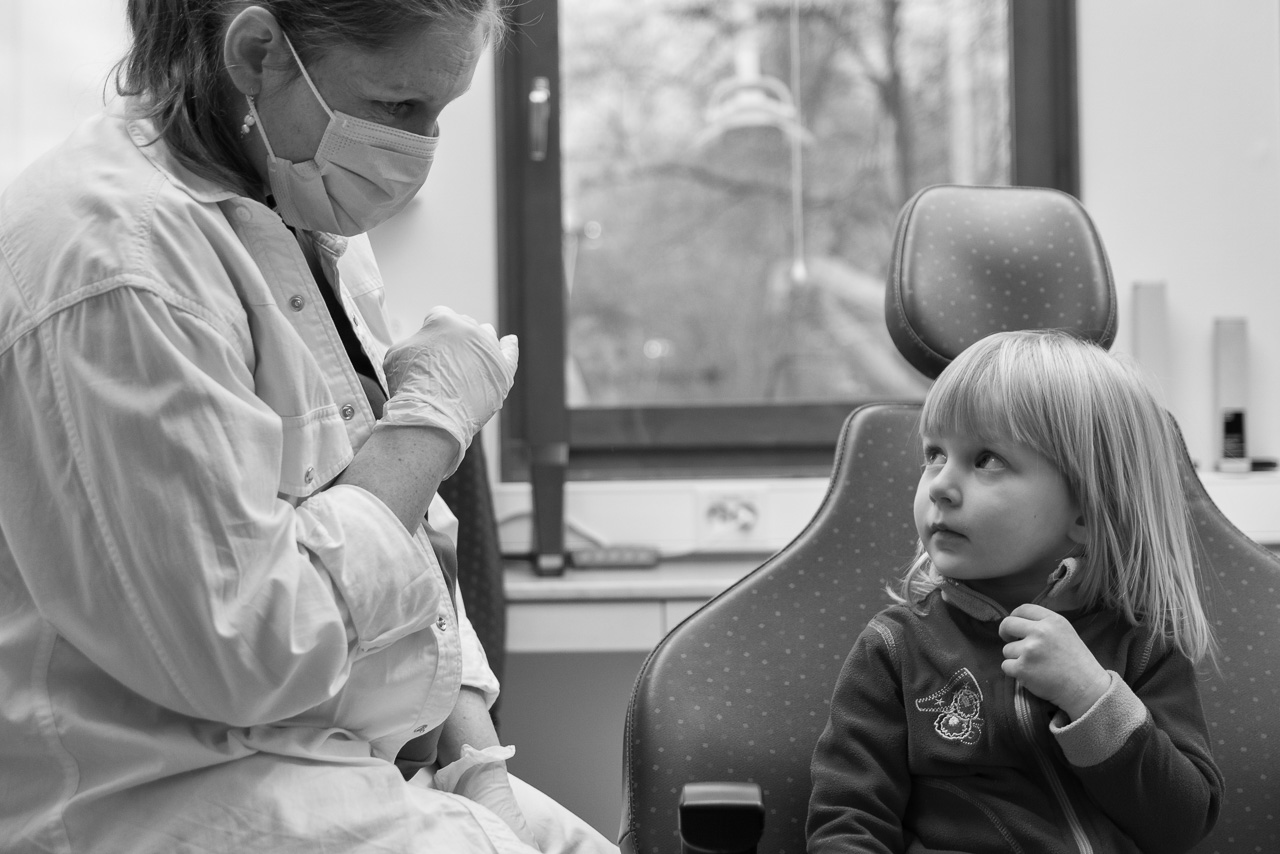 The NHMRC also investigated links between water fluoridation and human health problems. It found no reliable evidence that water fluoridation, as practised in Australia, causes any health problems—specifically looking for (and not finding) links to cancer, kidney health, muscular and skeletal health, allergies, thyroid function and decreased intelligence.
A small number of studies that do point to health problems are from places with fluoridation levels up to five times greater than Australia. They're also generally low-quality studies that fail to control for confounding factors. For example, a recent observational study linked fluoride intake during pregnancy to lower IQ of boys, but not girls. In addition to this unexplained sex-specific finding, this study does not show cause-and-effect and critics have questioned the statistical methods used. More robust research is needed; but for now, the NHMRC has collated the best evidence we have in its systematic review and not found any reliable links.
There is one known side effect of water fluoridation—but luckily, it's not a big deal. It's called dental fluorosis and appears as discolouration or white lines or patches on tooth surfaces. Fluorosis is due to fluoride ingestion during the period of teeth development. It doesn't affect tooth function and in Australia, it's not very common. If it does occur, it's very mild and often arises from ingesting fluoridated toothpaste or other oral care products. In fact, evidence suggests that having mild fluorosis helps to protect against cavities.
While water fluoridation programs have expanded in Australia, the occurrence of dental fluorosis has declined from about 40 per cent in the 1990s to 16.8 per cent in 2012.
An equitable public health initiative
Fluoride doesn't discriminate: no matter your age or social group, it helps keep those chompers in good nick.
For this reason, water fluoridation is considered particularly helpful for those from low socioeconomic communities or living in remote communities. When you live in far-flung places, physically getting to see the dentist can be a mission—plus dental treatment can be pricey, too.
There's only limited evidence that water fluoridation reduces inequalities when it comes to oral health, according to the NHMRC. But this is an issue attracting increased research. Water fluoridation is cost-effective, with an estimated $7–18 saved in avoided treatment costs for every dollar spent adding fluoride to water.
It's a well-controlled example of science for the public good, with a tonne of evidence to back it up and health-giving super-powers that'll keep your smile dazzling.
For more information, check out the NHMRC's question and answer booklet.