How should the Australian Parliament get its science advice?
A Parliamentary Science Office should be established by the federal parliament to offer science-based advice and evidence to all parliamentarians.
---
In our contentious world, facts matter. In our democracy, facts should be the core of parliamentary debate. After all, the outcome will determine the future directions of this country.
Science is an important contributor to our future. It is difficult to find more than just a few policy areas where science does not have a role.
Australians owe it to themselves to ensure that political leaders have the wherewithal to debate facts, many informed by science – that they are equipped to distinguish between evidence and make-believe while understanding that science evolves.
The very basis of the scientific process is founded in scepticism, critique, debate and more work – experimentation, observation, calculation. It is a properly contested space, and robust debate is at its core. But as the weight of evidence builds, so does the probability that a particular conclusion is correct.
Politicians have to make choices and they are often lobbied by groups with particular interests. However strong the evidence base, history makes clear that sowing doubt is both simple and potent.
Instant expertise from web searches rather than decades of diligent study, conspiracy theories and the spreading of doubt through multiple channels can lead to confusion and delay to the point of stasis. The world is more complicated than ever, and more dependent on science and science-based evidence than ever.
The provision of trusted and independent expert advice is more critical than ever.
Australia's parliament has no dedicated source of science and technology advice
The executive branch of the Australian Government has multiple sources of scientific advice available to it. Such expertise is rarely accessible to all parliamentarians. Better conclusions (laws) will be drawn when debates centre on how facts are used, rather than who has them and who can't access them as effectively.
The Australian Parliament has no dedicated science and technology committee or specialised science advice capability.
In 2021, a report by the Senate Legal and Constitutional Affairs References Committee recommended the establishment of a Parliamentary Science Office, modelled on the UK Parliamentary Office of Science and Technology. This office would provide impartial scientific advice, evidence and data to all parliamentarians.
One of the few mechanisms for direct, publicly offered scientific advice is through parliamentary committees. However, it can be challenging for non-experts to determine the authority and accuracy of information provided, particularly when committees can receive flatly contradictory advice. Committees are not well set up to identify poor quality information and are therefore vulnerable to erroneous data and deliberate misinformation.
How do other countries get scientific advice to parliament?
Globally, legislative bodies, or parliaments, obtain science advice from:
a specialist science advice service established within parliament and governed by parliament
a science advice function outsourced to a third party (sometimes a learned academy)
a committee of the legislature
the executive or civil society (such as in the case of Australia).
Specialist parliamentary services
The global exemplar of a parliamentary science office is the UK Parliamentary Office of Science and Technology (POST). It is governed by a board of 14 parliamentarians, plus four leading experts appointed by the UK's learned academies. POST provides short evidence syntheses and briefs with rapid (1 –3 month) turnaround, as requested by the parliament. POST also supports a Knowledge Exchange Unit, with a mandate to strengthen and enable the flow of information and expertise between parliament and the research community.
Sweden has established the Parliamentary Evaluation and Research Secretariat with a similar remit.
External service providers
Some European countries outsource the provision of science advice to parliament – usually learned academies. Examples include:
Parliamentary committees
Some jurisdictions rely on parliamentary committee-like structures. For example, the French Parliamentary Office for Evaluation of Scientific and Technological Options (OPECST) is appointed by parliament, supported by a scientific committee, and seeks advice from French learned academies. Only members of parliament may refer matters to OPECST.
Finland's parliament has a Committee for the Future to generate dialogue with the government on major future problems and opportunities. The committee produces the parliament's Future Report, reviews Finland's Agenda 2030 for Sustainable Development, provides science and technology advice to other parliamentary committees and maintains an independent strategic agenda.
Common factors
Credibility, objectivity and independence are fundamental to scientific advice in all jurisdictions. The provision of timely and policy-relevant advice is highly prized. An Australian Parliamentary Science Office will enhance the parliament by providing expert analysis, foresighting, technology assessment and scientific commentary on legislation. The Parliamentary Science Office would considerably improve the evidence base for Australian policy.
---
Questions to stimulate discussion
How can we ensure credible, objective and independent science advice to parliament?
How can we assure that an office remains independent and is not the tool of the executive?
What relationship would a science advice service have with existing services, such as the Parliamentary Library and the Parliamentary Budget Office?
---
This topic's links to the Sustainable Development Goals: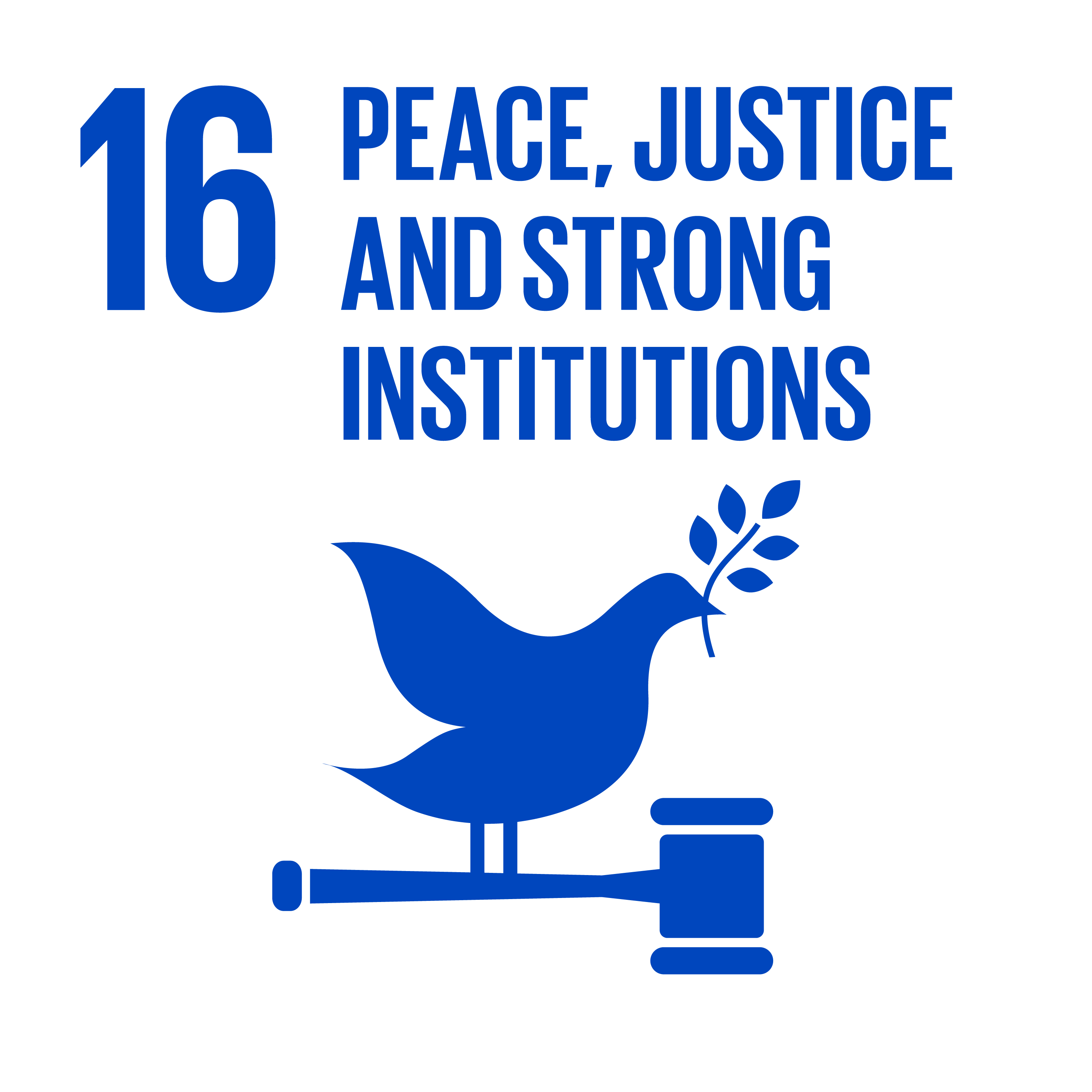 ---
This document has been produced by the Australian Academy of Science to stimulate debate. Read the official position statements of the Academy.
This feature article from the Australian Academy of Science is part of the 'Science for Australians' series where experts are asked to shed light on how science benefits all Australians and how it can be used to inform policy.