Saving big cats with VR and clever stats
Despite their status as mighty top-level predators roaming through the Amazonian jungle, populations of jaguar (Panthera onca) are in decline. The big cats are Near Threatened due to habitat loss and fragmentation, among other threats.
Effective conservation of jaguars is difficult. They live in dense jungle environments spanning multiple countries and their elusive nocturnal lifestyle makes it difficult to determine how many jaguars are present in a region, as well as what factors have the biggest impacts on their numbers.
Conservation relies on data—lots of data. So how do you protect a species that's difficult to count, living in an environment that's difficult to access?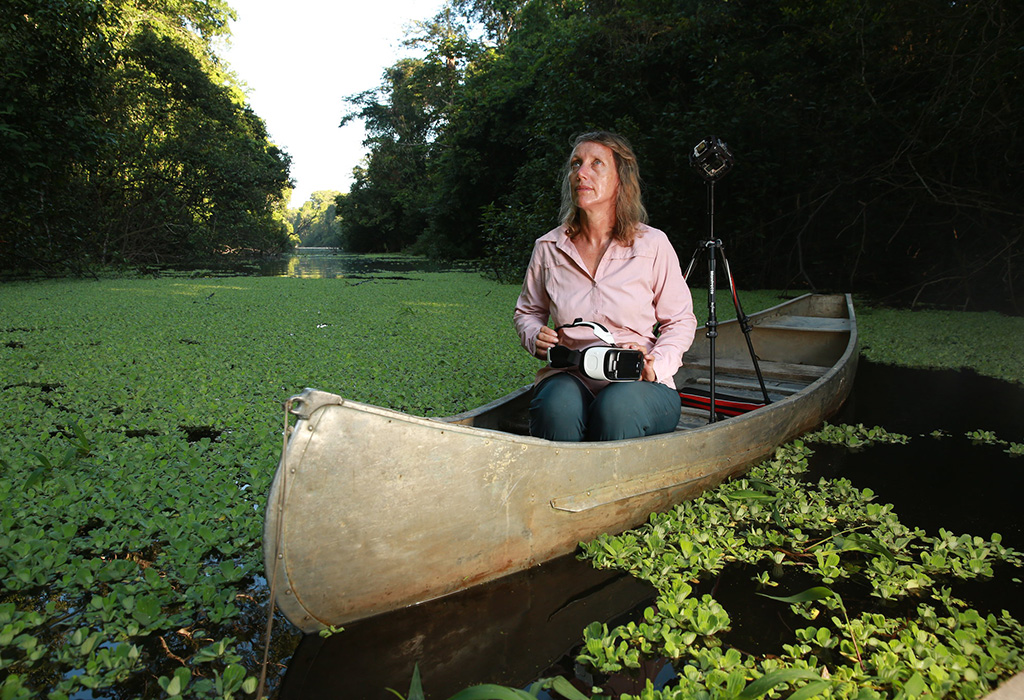 Professor Kerrie Mengersen is a statistician who uses data to tell stories and solve complex problems. She's worked on projects ranging from finding the best places to plant crops, to building a 'cancer atlas' of Australia, to asking people in their lounge rooms to identify corals on the Great Barrier Reef. 'Underpinning all of those projects are the statistical methods and the data,' says Mengersen. 'Statistics have the power to answer a really wide range of questions.'
She has also ventured deep into the jungle in Peru to find the most effective ways to protect jaguars in an ambitious project combining statistical modelling, virtual reality technology and local Indigenous knowledge.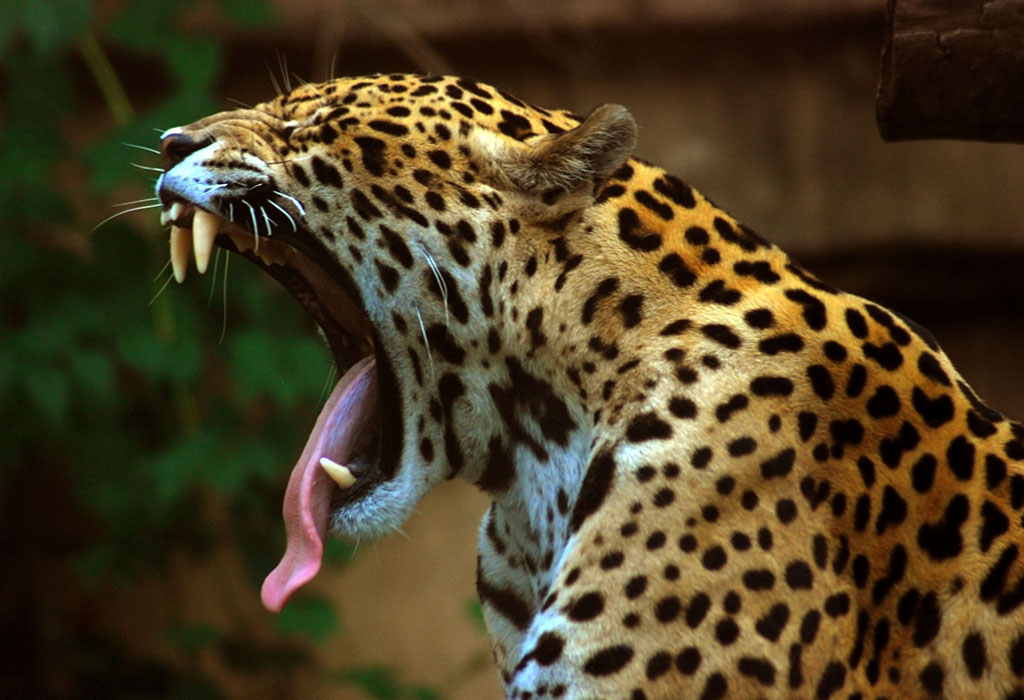 Before you can determine what might be causing jaguar numbers to drop, you've got to work out how many jaguars are around in the first place. For that, you need to build a model that predicts where jaguars are likely to be, and to build a model, you need plenty of data.
Some of that data might be 'messy': it might be incomplete, biased, or just a bit dodgy. A local villager, for example, may be experienced in identifying jaguars, so their data are given more weight compared to someone with less experience. But even low-quality data helps provide a goldmine of information when it's analysed as part of a larger whole.
'Even though it's messy, there can still be a really strong signal in that data—it's still telling a story,' says Mengersen. 'If you have a lot of people who have seen an event, and you ask each of them to describe that event, they could get parts of it wrong. But if you combine all their stories, then you're likely to get a better overall account of the event.'
Spotting jaguars in a virtual jungle
Although experts are, well, experts, you need to be able to draw out information from them that can be used to improve and verify the statistical models.
This is where immersive 3D and virtual environments, aided by virtual reality (VR) technologies such as VR headsets, can come in very handy: when you can't bring an expert to the jungle, you can bring the (virtual) jungle to the expert instead!
This enables anyone with expertise to explore a number of locations, look at features of the environment and provide feedback on where jaguars are most likely to be, and why.
'If we can put someone inside an environment and ask them, "how likely is a jaguar to live here?", there are studies that have shown that you can elicit much more specific—and accurate—information,' says Mengersen.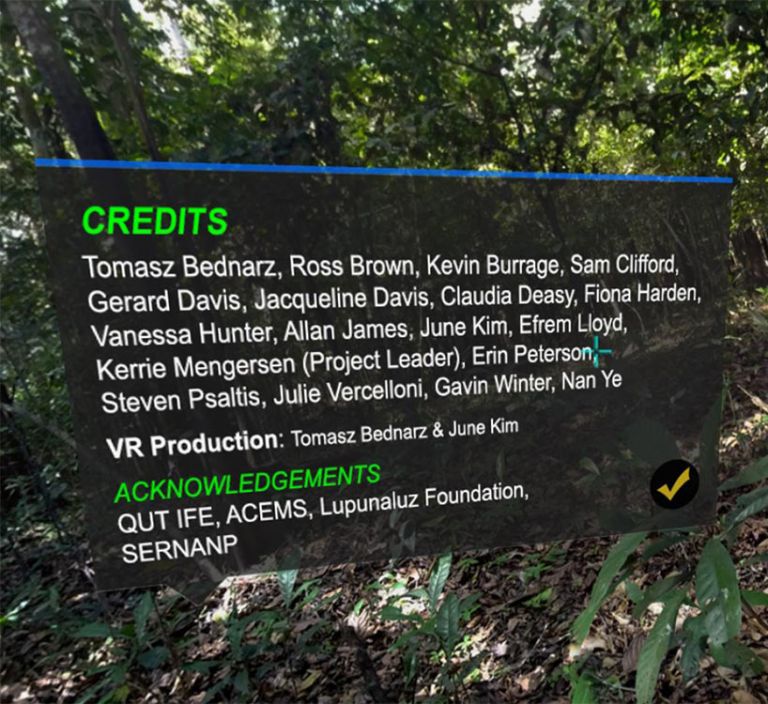 And, of course, a virtual world can overcome a lot of the practical challenges of the Amazonian jungle environment, such as getting technical equipment to work in high humidity. 'We found that some of our camera traps turned out to be pretty much unusable because of the humidity,' says Mengersen. 'And there were lots of mosquitoes! The virtual reality environment protects you from that.'
What's next for virtual reality and statistics?
Jaguar conservation is just one example of how virtual reality technology is changing the way statisticians work. The citizen science project, Virtual Reef Diver, asks people to explore a virtual Great Barrier Reef to map coral coverage in different regions. The project was launched for National Science Week in 2018 and is led by Associate Professor Erin Peterson and Mengersen.
'We can start to build spatial models of the reef and combine very sparse scientific data with images and data from divers and citizen scientists. That helps us create better models to be able to monitor and predict the health of the Great Barrier Reef,' says Mengersen.
Ultimately, the goal is to better understand how virtual reality environments and 'messy' data from citizen scientists can build better statistical models—and encourage other statisticians to explore new approaches to gathering and understanding data. 'We're really interested in getting past the "ooh, ahh" of using a virtual reality environment and getting to the "aha!" of the science,' says Mengersen. 'It's really important to learn where our data come from and get a better understanding of how we can analyse the data to help with decision-making in conservation.'