The top five science stories of 2017
2017 has been a huge year for science. In no particular order (and with a little help from the Australian Science Media Centre), we've pulled together the Australian Academy of Science's top five science stories for 2017.
Neutron star collision and gravitational waves
In October, physicists and astronomers announced that, for the first time, they had used electromagnetic signals to observe an event discovered with gravitational waves. Previously, these ripples in the fabric of space time were only observed from pairs of black holes crashing into each other, and by the very nature of the black holes being 'black', no light or other radiation was observed. But when two neutron stars collided 130 million years ago, it started a chain of events that resulted in one of the coolest international collaborations in science for 2017.
On 17 August, gravitational waves were detected at three gravitational wave observatories (LIGO and Virgo) across the world, giving signals that were consistent with predictions of what two neutron stars spiralling together and eventually colliding would appear like. Astronomers around the globe were alerted and, importantly, were provided with a fairly small patch of sky where the signal was coming from using the gravitational wave data together with an accompanying gamma-ray burst, enabling them to search for and identify the source of the event in a distant galaxy. This meant that for the following weeks, astronomers across the globe were watching for the signals from this source leading to a world first: gravitational waves, gamma rays, infrared, visible light, x-ray and radio waves were all detected in series, all measuring the same neutron star collision event.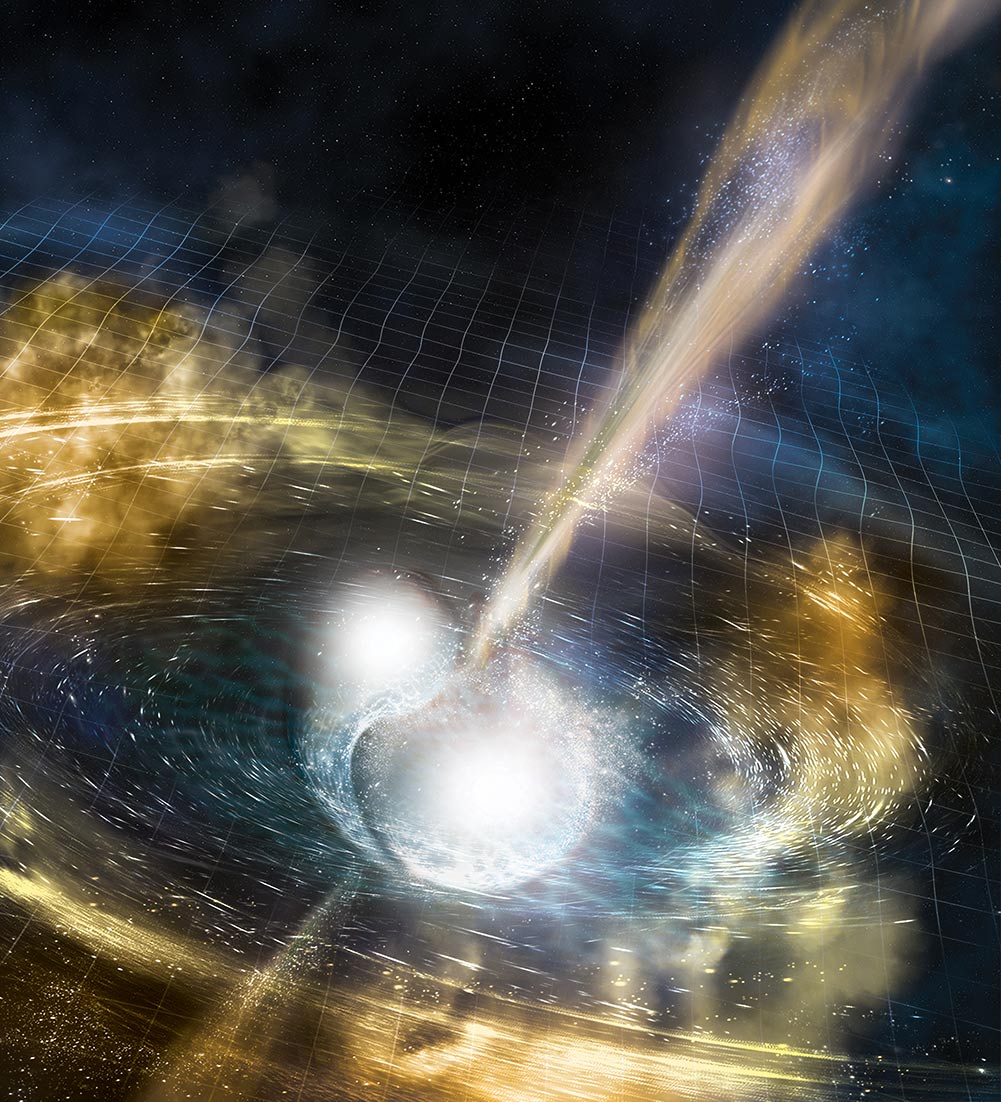 The achievement represented a truly global collaboration of hundreds of astronomers and has finally confirmed the cause of some gamma ray bursts, along with having a large data series from the one cosmic event. It has also revealed that distant neutron star explosions are likely to be the source of all gold, platinum and uranium on Earth. That's right—your wedding ring came from an exploding star.
The measurement of gravitational waves was famously predicted by Albert Einstein, but he presumed that the ripples in space time were so small that they would never be observed. But what can we practically learn from gravitational waves? Well, the field is still so new that we don't fully know what many of the practical applications will be. However, the capability is already improving our understanding of the universe and Einstein's space time, and with greater understanding comes greater innovation.
300,000-year-old humans
On 8 June, archaeologists reported on a find of the fossilised skeletal remains of five ancient Moroccans that show modern humans (Homo sapiens) have been on the planet at least 100,000 years longer than previously thought. This pushes the estimate back to 300,000 – 350,000 years ago.
This most recent addition to the Homo sapiens fossil record has been described as the best-dated evidence of an early 'pre-modern' phase in Homo sapiens evolution. The remains indicate an overlap of 'archaic' and 'anatomically modern' human features, and suggests an extended evolution between the two phases.
Specifically, the structures of the fossils show more ancient, almost gorilla-like facial features with a larger lower jaw and more prominent brows, but still with a large brain (our 'kinder' and 'softer' facial features are presumed to have originated from another genetic line much later in our evolution).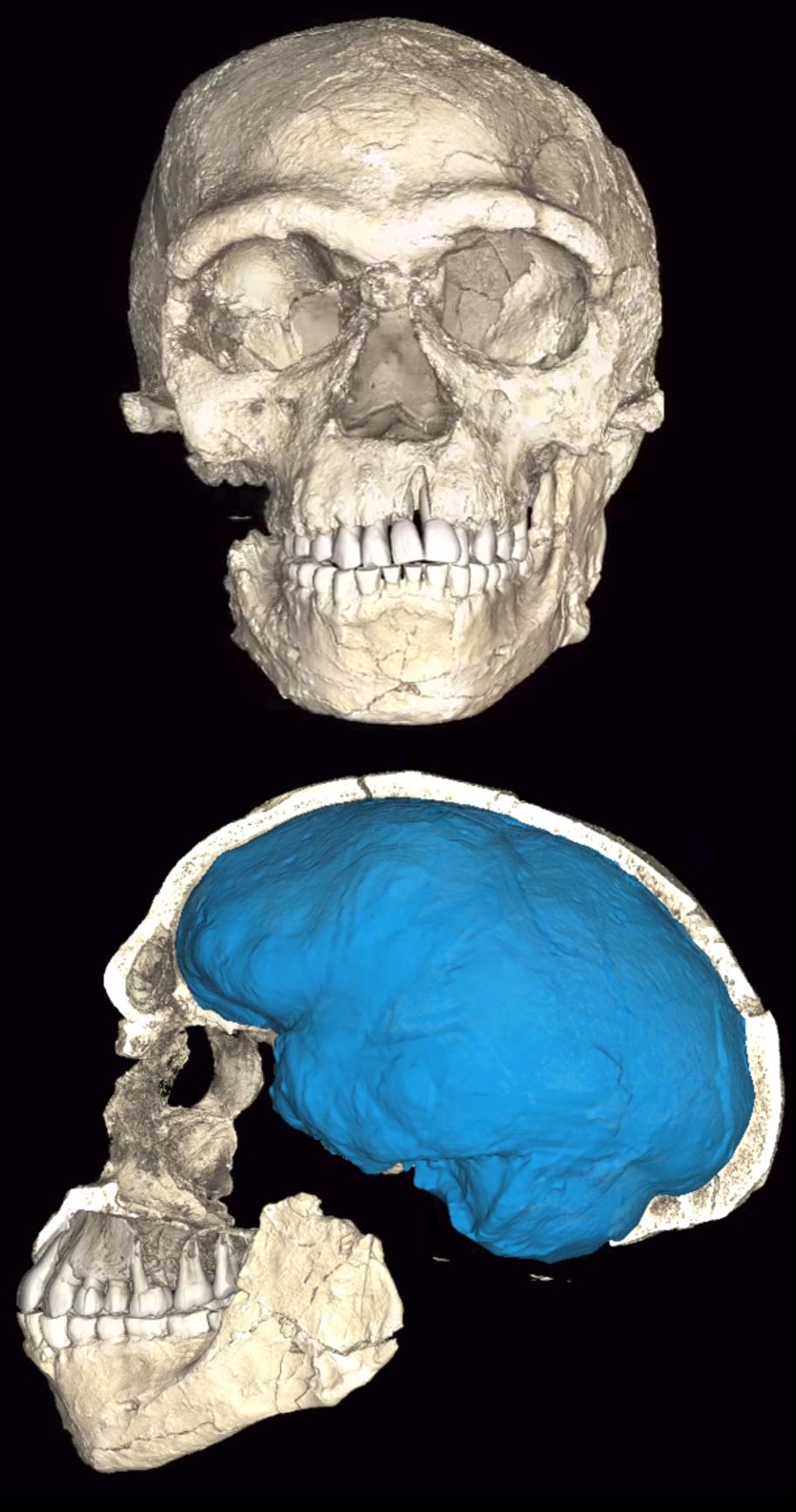 The discovery not only strengthens other indications that humans have a strong history across the whole African continent, but also has implications on our understanding of human evolution, specifically the emergence of modern humans.
Australia's First Peoples
In July, new evidence was published that sets the timing of when Australia's First Peoples arrived in Northern Australia back to 65,000 years ago. This is much earlier than the previously accepted date of 47,000 years ago.
The evidence comes from a rock shelter site, Madjedbebe, located on the traditional lands of the Mirarr people and surrounded by Kakadu National Park. The site was excavated by an international team in partnership with the Mirarr Traditional Owners, and while the shelter has previously been investigated a couple of times since the 1970s, the current expedition used much more accurate dating techniques.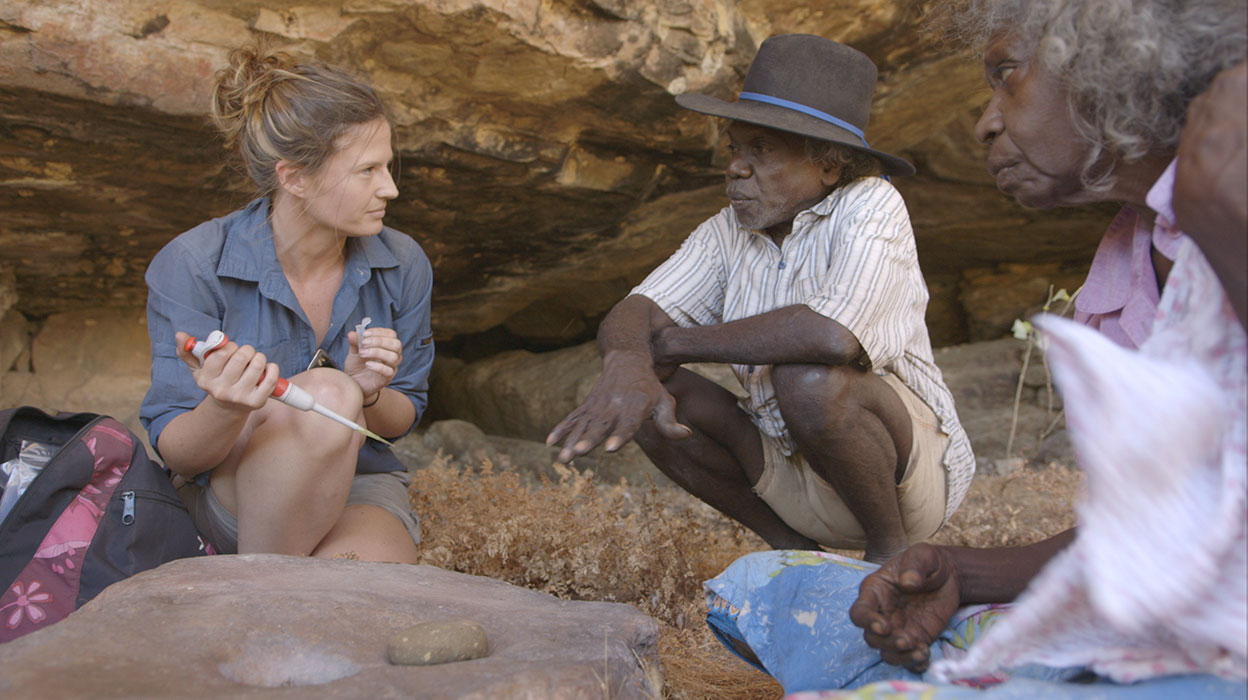 The site was rich with artefacts, with at least 11,000 items found in the lowest, most dense layer of the site. In addition to showing the deep antiquity of Aboriginal occupation, the site also revealed new evidence on the technology and lifestyle of the first settlers. One particularly interesting find was the world's oldest 'ground-edge' stone hatchets, along with seed grinding tools and stone points that may have been spear tips. These firmly place Australia's first people as some of the most technologically advanced people at the point of settlement.
Interestingly, the revised timeline now places Australian Aboriginal people living at Madjedbebe at the time the now extinct megafauna (giant animals) roamed the country.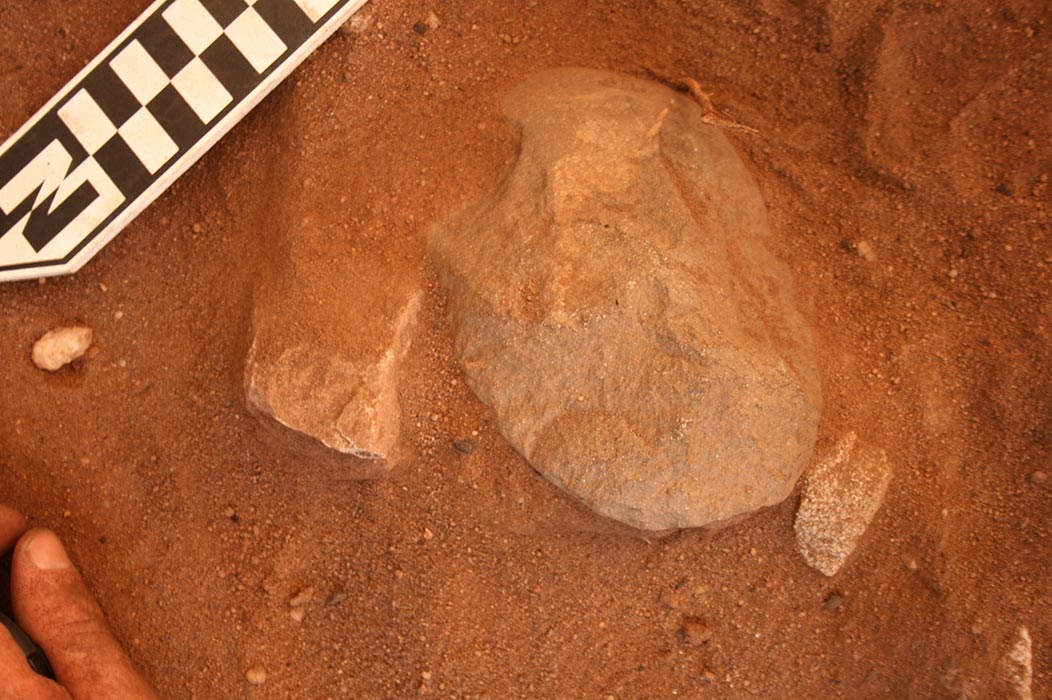 The child with genetically modified skin
In November, the results of a daring operation to treat a boy's rare skin condition with gene therapy was reported as a success. This was after eight months of treatment where 80 per cent of his skin was replaced by grafts.
The boy has junctional epidermolysis bullosa (JEB), and carries mutations in the region of his DNA that encodes for the structures essential for skin layer integrity. With these mutations, the skin blisters and develops chronic wounds. It is often a fatal genetic disease, and surviving patients often develop skin cancer and have poor quality of life.
Scientists isolated cells from the boy's skin that were not yet blistering and corrected the genetic mutations through the use of a retrovirus. They then grew the cell-line in the lab and produced three different types of skin cells: holoclones (containing skin stem cells that continue to replenish the skin over time), and two other stages of skin cell. After several genetic and other tests on the modified cells, sheets of epidermis (the outer layer of skin) were produced suitable for transplant to the patient.
Twenty-one months after the treatment, the patient's skin cells were shown to have the genetic make-up of the laboratory-altered holoclones, not of the original mutated cells. This represents a new discovery in itself, as it is now understood that the skin replenishes from a limited number of long-lived stem cells that can be replaced via skin grafts.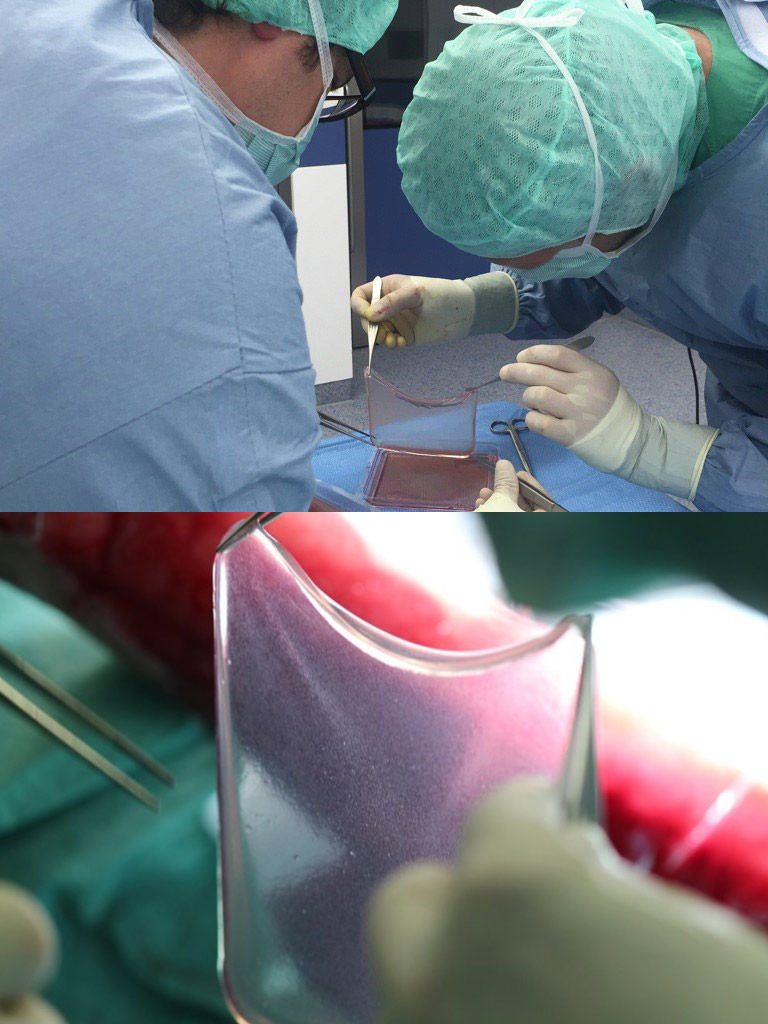 And while we have greatly improved our scientific understanding of the disease, the role of skin stem cells and genetic therapy more generally, most importantly, this experimental treatment has given a seven-year-old boy the chance to have another Christmas with his family, with hopefully many more to come.
Antarctic iceberg
In July, a giant crack in the Antarctic Larsen C ice shelf finally gave way, releasing one of the biggest icebergs on record (creatively named 'A68').
But how big is big?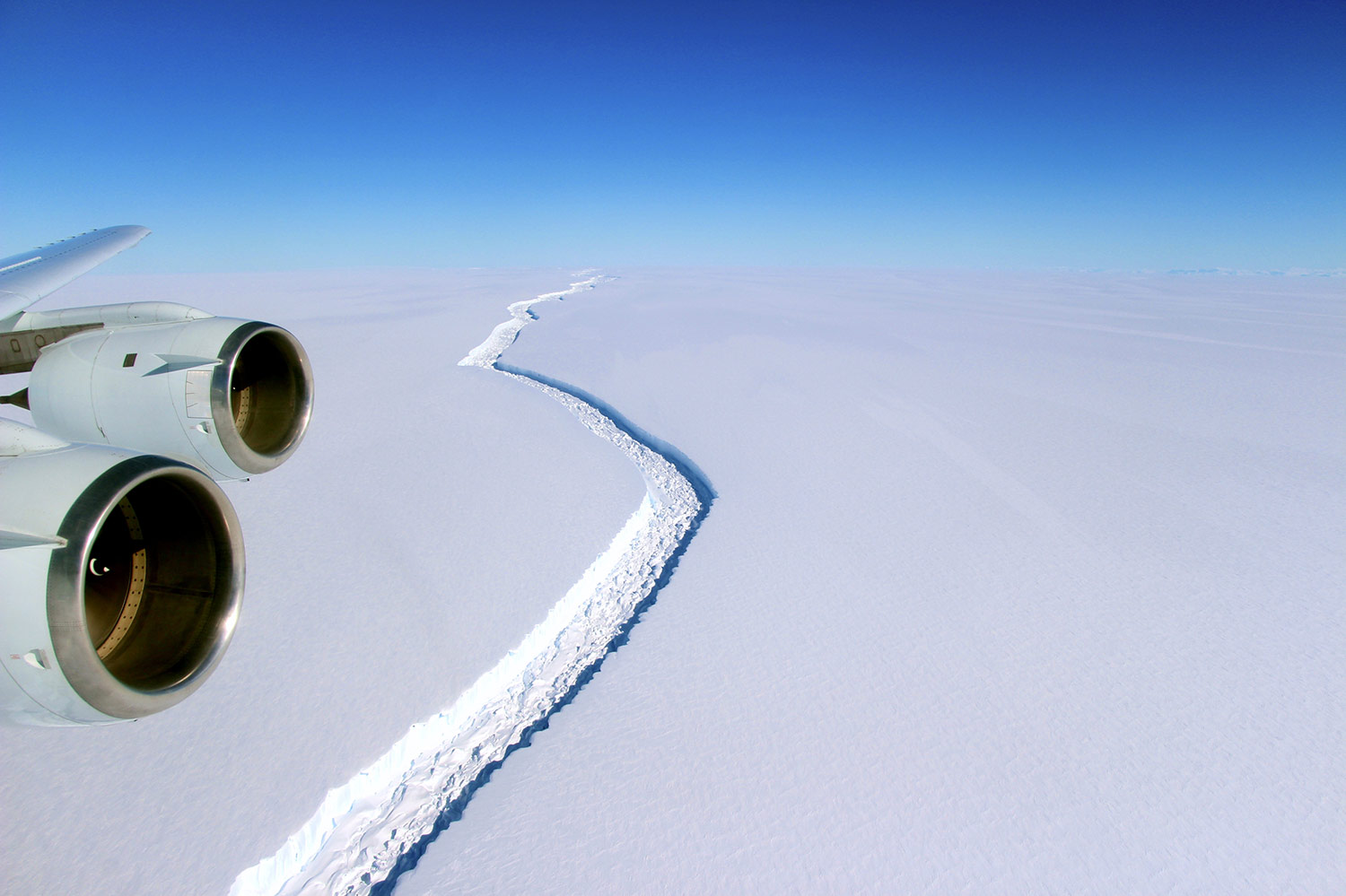 The iceberg had a mass of 1 trillion tonnes, and measured 5,800 square kilometres. That's two thousand times the volume of water in Sydney Harbour, and more than twice the area of the Australian Capital Territory.
With an island of ice one-tenth the size of Tasmania now floating free, there are some potential risks for sea vessels. For now, we can keep a close eye on A68 from space, but there are some concerns that as the mega-iceberg breaks up smaller pieces may cause problems down the line if they end up drifting into shipping routes after becoming too small to track by satellite.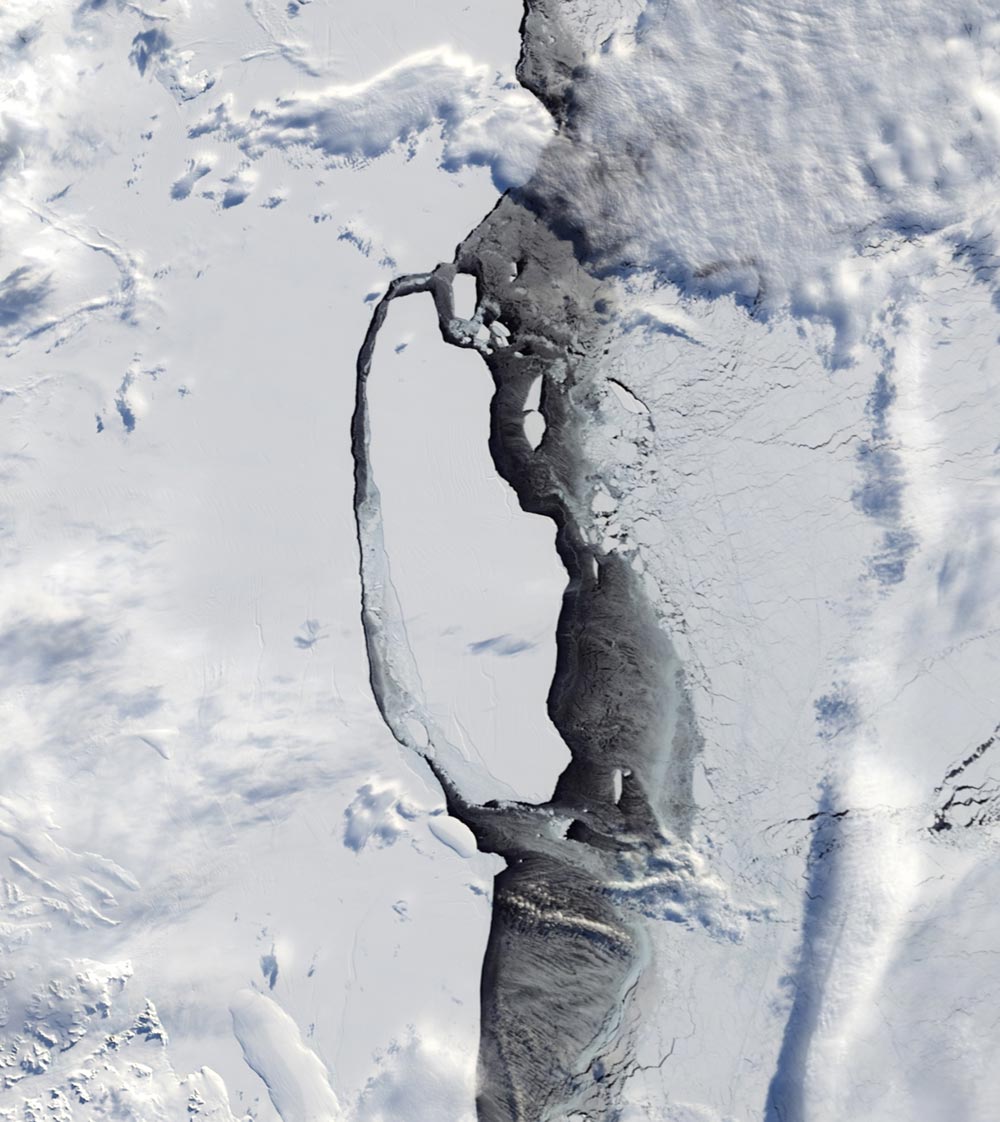 There is a chance that this cleaving will lead to the collapse of the rest of the Larsen C shelf, as happened with Larsen A and Larsen B after similar cleaving events. If this happens, the land-based glaciers that feed into Larsen C will flow a lot faster into the ocean with the ice shelf 'plug' gone. While many scientists are pretty sure that the original cleaving was not related to human-made climate change, the increase in melt water from faster glacier flow would accelerate sea-level rises.
On a lighter note, scientists also expect that while the iceberg lasts, it will create its own floating ecosystem. With the additional release of nutrients and fresh water as the iceberg melts, it is expected that there will be a bloom of life of organisms like krill and algae.
So next time you're cruising in the Southern Oceans, best keep a look out …
Happy New Year
That's the Australian Academy of Science top five science stories for 2017. Have a safe and happy New Year and may science in 2018 be as exciting and awe inspiring. Stay curious and remember, #sciencematters.