Vision for the future
What does a computer see? Robots, mobile phones and other computers can't 'see' without people first designing how they'll view the world and identifying what they need to know.
Mathematician Professor Robyn Owens is one such person. She has spent many years of her career innovating in the area of computer vision, streamlining the interactions between humans and machines. In 2020, she was elected to the Australian Academy of Science for her contributions to science, especially this field.
"This has involved working with psychophysicists to understand human vision, as well as with computer scientists to see what is possible through machine vision," she says.
Most notably, Owens co-created a framework for how robots and machines can see and interpret images.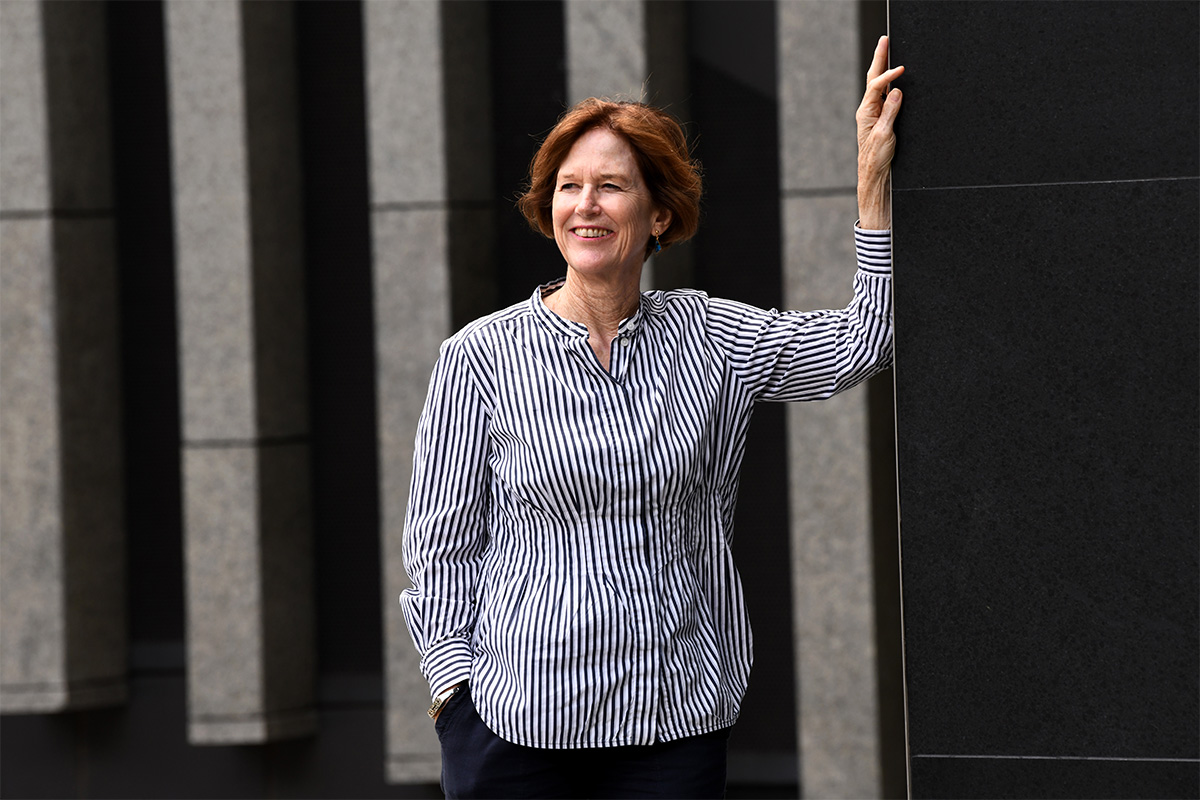 Working on the edge
Human eyes very efficiently and unconsciously interpret three-dimensional objects in a two-dimensional format. In our vision, light information detected by the eye is sent via the optical nerve to the brain where it is interpreted in the visual cortex. There are various patches of nerve cells in the visual cortex specialised to communicate particular pieces of information about edges, colour differentiation, lines and space.
The framework that Owens developed, known as phase congruency, is about finding better ways for computers to identify the edges and corners of objects in images, using inspiration from the human eye. Previously, computers were encoded to search for sharp changes of intensity in images, but Owens' model found a way to search for patterns of order, inspired by evidence that most people notice ordered parts of images first.
"Phase congruency is based on how these features could be made up from simple waveforms, rather than the traditional approach of breaking down the signal locally," she says.

Although this work in computer vision was entirely theoretical at the time, it now has many practical applications. "These ideas have also been further developed to generate state-of-the art algorithms for face recognition, now embedded in mobile devices and used pervasively in surveillance and security systems," Owens says.
It has also been used to try and understand different sorts of human behaviours like recognising human gaits, sign language understanding, looking at medical applications and even human lactation.
"Overall, my research has contributed in a small way to advancing a seamless interaction between humans and machines so that one day, AI will mean Assisted Intelligence rather than Artificial Intelligence," she says.
Owens thinks holistically about how her science and the research of others will impact the world. "For the past ten years or so I have been more focused on the Australian Research System in general, endeavouring to ensure that all disciplines can advance as well as anywhere else in the world."
Her multidisciplinary and successful career has only increased her passion for science.

"Science, I think, has been at the forefront of most of the major recent revolutions in human development. It matters because it can improve the welfare of humans," she says.
"It can change the world around us. It can make the world a much better place."