Professional learning resources

Five professional learning modules were developed and trialled in Stage One. They are unique and innovative in their format, each comprising three parts: DVD, booklet and CD-ROM. These modules can be downloaded from the Science by Doing website.
Two new modules have been developed in Stage Three
---

Inquiry-based Teaching
This module answers the simple question 'What is inquiry-based teaching?' In doing so it explores the different phases of an activity lesson and a variety of inquiry-based teaching strategies.
---

Effective Questioning
This module provides a starting point for professional discussion about classroom questioning techniques and practices. Topics covered include the purpose of questioning, types of questions, wait time, how to respond to student answers and creating a climate that encourages and supports students to share their ideas.
---

Assessment
This module supports teachers to consolidate and extend their assessment practice. The role of diagnostic, formative and summative assessment is explored along with a variety of useful assessment strategies and techniques.
---

Student Learning
This module provides a stimulus for reflection and planning around student learning in the inquiry-based classroom. The 5E learning theory, cooperative learning and the use of notebooking to enhance learning are all explored.
---

Leading for Change
This module focuses on the role of leadership in scaffolding change and supporting growth within an educational team. It covers a repertoire of leadership understandings, skills and competencies that help all members of a professional learning community.
---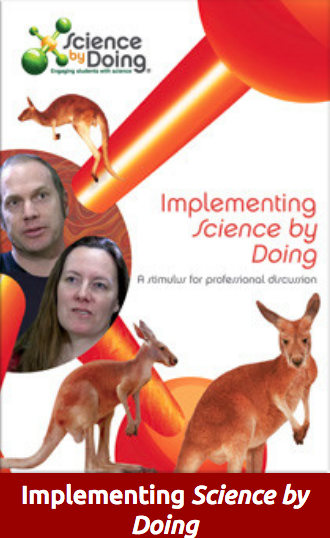 Implementing Science by Doing
The purpose of this resource is to provide support and guidance to teachers and schools who wish to implement the Science by Doing program. The resource would be useful for a school team that intends to implement Science by Doing in their school.
---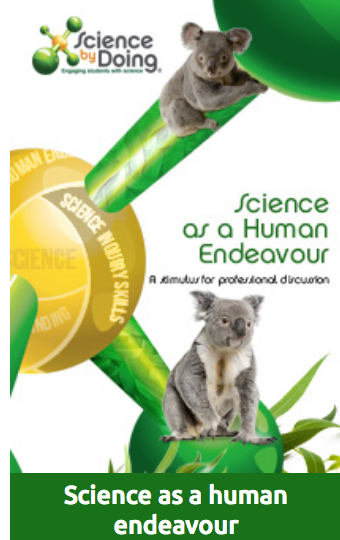 Science as a Human Endeavour
The purpose of this professional learning module is to provide some insight into Science as a Human Endeavour. This module will provide many illustrations of the effective use and value of science as a human activity. The module is completely web-based.
---
While the resources may be explored by an individual teacher or school leader, they are specifically designed to support the work of teams of teachers. As such, they work best when the experience is shared amongst colleagues within, for example, a professional learning community.