Science by Doing team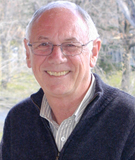 Professor Denis Goodrum
Executive Director
Denis is an Emeritus Professor and former Dean of Education of the University of Canberra. He has been involved in many national and international activities in science education. In 1998 he was a visiting scholar at the National Research Council in Washington DC working on a project examining inquiry and the National Science Education Standards. He was Chair of the ACT Teacher Quality Institute.
National projects for which Denis has been responsible include:
Primary Investigations – a curriculum resource for primary schools with an associated professional learning model
Status and Quality of Teaching and Learning of Science in Australian Schools
Collaborative Australian Secondary Science Project (CASSP) that evaluated a teacher change model through the development of integrated curriculum and
professional development resources.
Science by Doing – concept plan 2006 and Stage One 2009-11
Australian School Science Education: National Action Plan 2008–12
National Science Curriculum Framing Paper 2008
---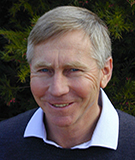 Jef Byrne
Director Curriculum Development
Jef studied biology at the Australian National University and horticulture at the University of Western Sydney before specialising in plant propagation and tissue culture research in commercial plant nurseries in Queensland. His education qualifications were completed at the University of Canberra and he has taught secondary science in Canberra and overseas. Jef has written various curriculum documents for the ACT education system, consulted on course accreditation, developed courses for the ANU Secondary College and previously advised ACARA on the national science curriculum for senior biology. He is responsible for the overall development of the Science by Doing curriculum units.
---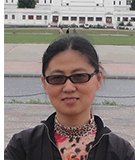 Dr Jen Liu
Web/Digital Coordinator
Jen has a PhD degree in Computer Science from The Australian National University. She has taught undergraduate and post-graduate courses in Computer Science, including mathematics and programming. During her career, Jen has been responsible for information technology projects associated with system analysis, design, development and administration. Jen is engaged in web/digital coordination and development for Science by Doing.
---
Dr Jim Woolnough
Education Specialist
Jim completed a science degree at ANU followed by a PhD in medical science. He completed a Graduate Diploma of Education at the Canberra College of Advanced Education (now University of Canberra) and taught within the ACT secondary system for 20 years. In 2000 he moved to the School of Teacher Education at the University of Canberra and was Head of Program of the graduate teacher education programs and convened the Graduate Diploma for 8 years, specialising in science teacher education. During this time he also convened a course for the retraining of science teachers in senior physics for the NSW Department of Education and Training. Most recently he was a senior lecturer in the Faculty of Applied Science at UC.
His research areas have included physics education and the retraining of science teachers in physics through multi-mode deliveries. He has been responsible for science curriculum writing within the senior secondary system in the ACT, and in teacher education and science at the tertiary level at UC. He was also an advisor for ACARA on the Australian curricula in biology and physics.
He is responsible for providing educational and pedagogical advice on the development of units as well as contributing to the writing team.
---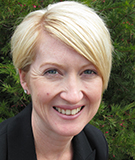 Katie Ryan
Administrative Coordinator
Katie has a strong administrative background with qualifications and experience in both the government and private sector. Katie has worked in executive assistant and project coordination roles and will provide administrative assistance and support to Science by Doing.
---
Kathy Hamilton
Administrative Officer
Kathy has diverse administrative and accounts experience in fields such as legal, medical, industry & commerce, banking and small business. With these skills garnered whilst working in both private & public sectors she provides administrative support to Science by Doing. Her previous history with the Australian Academy of Science includes roles within Primary Connections and Finance branches.
---
Reflective of the national perspective of this project, Science by Doing engages contractors from all over the country to work on particular projects and resources. This includes professional learning and curriculum writers, academic evaluators, digital developers, film and photography crews, graphic designers and others.