The reSolve Champions program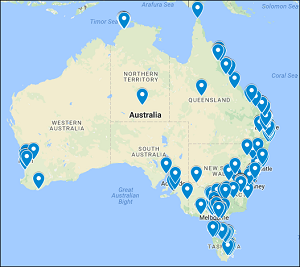 We have been delighted by the response from more than 260 educators across Australia who want to become reSolve Champions. Browse an interactive map showing the distribution of educators involved.
Champions will be exploring how they can embed a spirit of inquiry into their teaching of mathematics in classrooms by using reSolve resources. They will also engage with the professional learning modules via Leading reSolve Online. This will enable them to become familiar with the professional resources, supporting them to lead professional learning with colleagues at their school, and beyond.
During the next six months the Champions will embark on an exciting 12-month professional learning program, which has just kicked off with an introductory webinar in early August. The purpose is to introduce Champions to their role and begin building a community of Champions.
Highlights of the Champions program in the next few months are:
participating in the first webinar
trialling and giving feedback on at least two reSolve classroom resources
completing Professional Learning Module 1 online
being part of a one-day workshop in the September/October holidays
We expect the professional learning and other activities to be a great experience for all involved.
It is still possible for interested educators to register their expression of interest. We are particularly interested to hear from people in rural and remote areas, and those in schools with significant Indigenous enrolments.
It has been a privilege to meet some of the Champions at different events, and get a sense of their excitement at being part of the reSolve Project.

---

Matt Skoss
Manager of Engagement, reSolve: Maths by Inquiry
mskoss@aamt.edu.au
0418 624 631
---