Decadal plan for biosystematics and taxonomy in Australasia—background and aims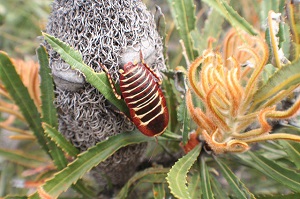 Taxonomy and biosystematics are the twin disciplines that literally name the living world. We share our planet with many millions of other species; taxonomists and biosystematists discover, resolve, name and classify these species for the benefit of science and society. Many plants, animals, fungi and microorganisms provide us with food, shelter, pharmaceuticals and ecosystem services. Some threaten our health and prosperity through disease and threats to agriculture and the environment. All are inherently important. The first step in understanding all species, both for their potential benefits or threats, and as a key scientific endeavour, is to document them. Taxonomy and systematics are the foundational sciences that document the living world.
The biosystematics and taxonomy communities in Australia and New Zealand, and their key stakeholders, in partnership with the Australian Academy of Science, the Royal Society Te Apārangi, and the Ian Potter Foundation, have joined together to develop a 10-year (decadal) plan for the sector. Taxonomy and biosystematics in Australasia is globally important; we live in a biologically mega-diverse region, but with increasing threats to our biodiversity. New technologies, from digital big data systems to genomics and metagenomics, are revolutionising our discipline, providing opportunities to build on the solid foundation already achieved. The decadal plan will develop a strategic vision for the discipline for the next 10 years, and provide a roadmap for implementing the vision to achieve a positive impact on life, society and the environment in Australia and New Zealand and in our region.