Members
Hosted by the Australian Academy of Science, Future Earth Australia is a partnership of Australian universities, research institutes and industry, government and civil society to advance sustainability.
The Australian Council of Learned Academies (ACOLA) invested in the development of a strategic plan to establish an Australian and regional node of Future Earth program in early 2015. Development of this plan was led by an interdisciplinary working group of Fellows from Australia's four learned Academies and engaged in extensive consultation with the research community, government, the arts and the private sector throughout Australia.
Download strategic plan (PDF, 1.93MB)
Our original founding members are the University of Queensland, the University of Sydney, Macquarie University, the Australian National University, and CSIRO. In 2018 membership has expanded to include a growing list of Australian Universities and Government Agencies, with commitments between three to five years.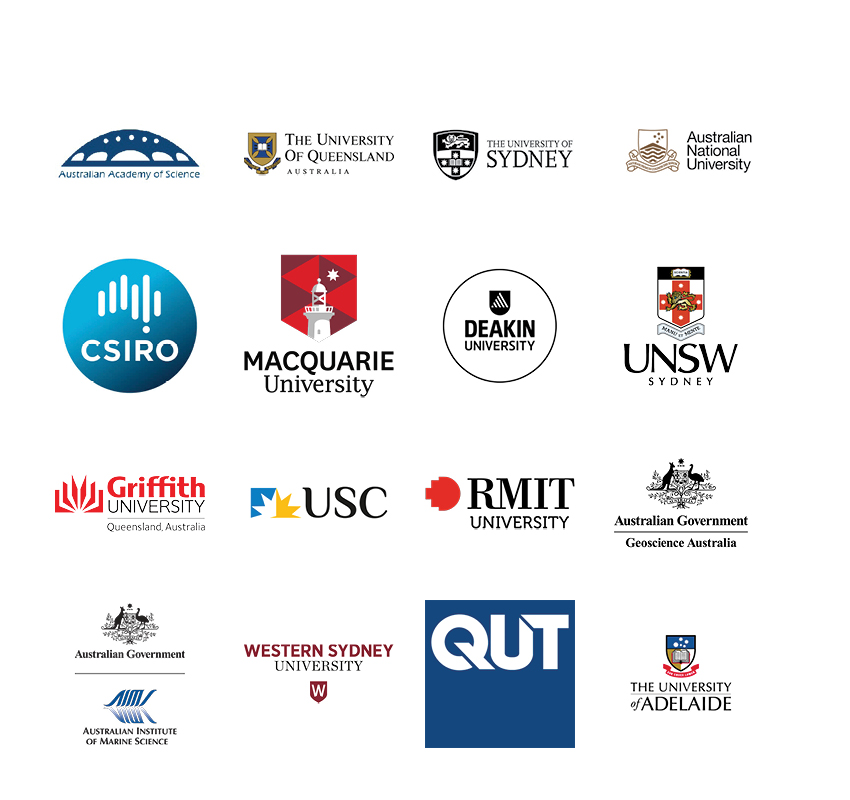 Partners