Networks
Urban Systems
On 25 May 2018, a group of researchers were brought together by Future Earth Australia to consider the role of current knowledge and knowledge gaps in creating sustainable urban systems within Australia.
The network consists of highly respected, inter-disciplinary researchers from all across Australia. Their expertise and knowledge of the specific challenges facing our capital cities is enabling FEA to more sensitively and rigorously work towards a co-designed urban systems strategy.
In January 2019 Future Earth Australia was chosen along with the University of Tokyo to co-host the global Future Earth Urban Knowledge-Action Network. Future Earth's Urban Knowledge-Action Network is a global network of researchers and other innovators in policy, business, civil society and more working to solve the most pressing challenges facing cities worldwide. They build new knowledge and tools to accelerate real-world transitions and transformations toward cities that are sustainable and liveable.
Australian Network Leaders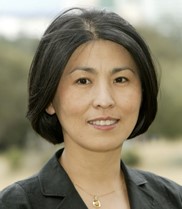 Professor Xuemei Bai
Professor Bai joined ANU in 2011, as a professor of Urban Environment and Human Ecology at the Fenner School of Environment and Society. Prior to ANU, she was a Senior Principal Research Scientist at CSIRO, visiting professor at Yale University, and senior researcher at environmental research institutes in Japan. She is an Adjunct Professor at Beijing Normal University.
Professor Bai's research focuses on several frontiers of urban sustainability science and policy, including drivers and consequence of urbanization, structure, function, processes, and evolution of urban socio-ecological systems, urban metabolism, urban sustainability experiments and transition, cities and climate change, and urban environmental policy and governance.
Professor Bai authored/co-authored over 100 publications, including several in Nature and Science. She served as a Lead Author for the Millennium Ecosystem Assessment, the Global Energy Assessment, and is a Lead Author for IPBES Global Assessment and IPCC AR6. She delivered invited lectures/seminars at top academic institutions as well as many international conferences and science/policy forums. She supervised award-winning PhD and Honours students.
Professor Bai served as an inaugural member of the Science Committee of Future Earth where she has been leading the development of the Urban Knowledge-Action Network, and a Council member of International Society of Industrial Ecology. She served as the Vice Chair of the Science Committee of the International Human Dimensional Program for Global Environmental Change (IHDP); Science Steering Committee of IHDP Industrial Transformation Core Project; and Steering Committee of US National Academies Sustainable Cities Initiative. She served on the European Research Council assessment panels for Consolidator and Advanced grants, and is a member of Global LafargeHolcim Award Jury for 2018. She is a Deputy Editor of Global Sustainability, and serves on the Editorial Board of Current Opinion; Environment; Computer, Environment and Urban Systems; Ecosystem Health and Sustainability; Urbanization; International Journal of Sustainable Cities and Society.
She was elected a Fellow of Academy of the Social Sciences in Australia in 2017.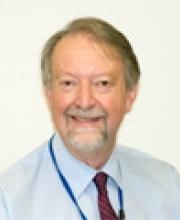 Associate Professor Bob Webb
After initial qualifications and research in science, Bob Webb held senior leadership positions in several large, complex and diversified organisations. This included General Manager positions in both the private sector (CSR Ltd) and public sector (Australian Trade Commission) and several Deputy Commissioner positions with the Australian Taxation Office; working in and across a number of disciplines including strategy and change management, large scale operational and program delivery, policy development, economics, finance, investment, information systems, operations research, and marketing and legal negotiations; and across a range of primary, energy, resource, manufacturing and service industry sectors in both public and private sector roles.
He joined the ANU Climate Change Institute and Fenner School of Environment and Society in 2009 as a Senior Fellow, to pursue research in climate change adaptation, with a focus on better linking adaptation practice, policy and research.