Service offerings
Future Earth Australia is the Australian node of Future Earth and enables and promotes sustainability knowledge generation and dissemination. It spans social, biophysical and technological sciences, the humanities and the arts to address the sustainability challenges facing Australia, our region and the rest of the world. Future Earth Australia is a convening platform for advancing sustainability.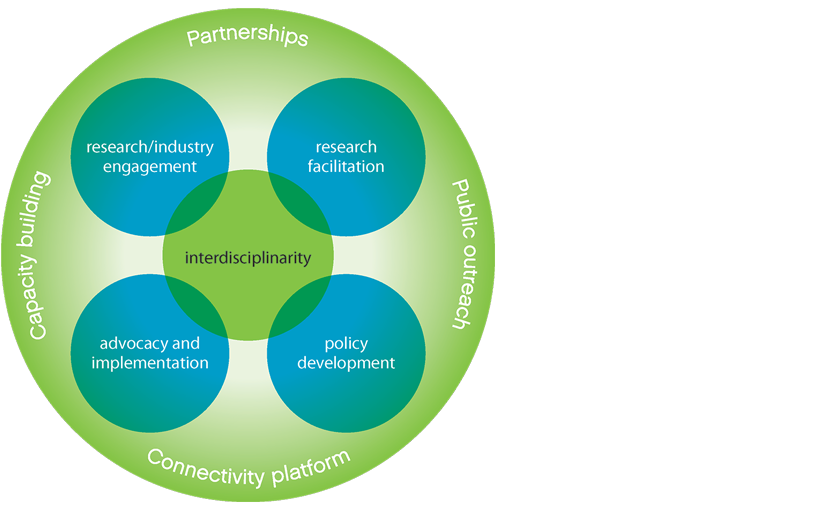 Activities and projects
Current and future
National Science Week 2017: Future Earth Australia is supporting National Science Week 2017. Future Earth Australia has worked with the Australian Science Teachers Association (ASTA) in the production of a Future Earth teacher resource book.
Belmont Forum: Future Earth Australia is engaged with the Belmont Forum in helping advance environmental change research in the Oceania region. Check out the Belmont Forum Dialouge.
Early career research placements: Discussions have begun globally for placement of Australian researchers with industry, research and international organisations. This will be a time-limited engagement to promote collaboration, develop global projects and take part in sustainability research and activities.
Some of the projects that have already started or are under development include:
Water Futures: Lessons from Australia. This new project, under the Sustainable Water Futures Core Project of Future Earth, is led by Professor Stuart Bunn of Griffith University.
A young person's business plan for the planet, led by Australian National University Crawford School of Public Policy in partnership with Questacon. The pilot will run with 20 schools, one from each of Australia's main bioregions and capital cities.
Water Futures, an Asia–Pacific knowledge exchange and transdisciplinary laboratory focused on water futures, 23–25 February 2017 at the Arts Centre, Melbourne, led by Ms Angharad Wynne-Jones (Director, Tipping Point).
New stories (and myths) to live by in the Anthropocene, led by Prof. Iain McCalman, University of Sydney.
Implementing the UN Sustainable Development Goals (A project under formation)
Past
Information session June 2017: The Academy held a detailed information session for embassies and Australian Government departments on the Future Earth Australia initiative. There was a high-level participation and great interest in Future Earth Australia. Presentations were made on the programm of Future Earth, global carbon project and urban knowledge-action network. The session was chaired by Dr TJ Higgins, the Academy's Secretary Biological Sciences. Meeting summary [PDF 5MB]