IAP for Research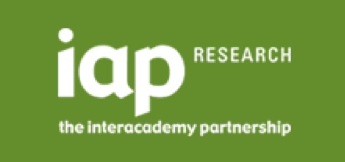 IAP for Research (formerly the InterAcademy Council) was established by the world's science academies in 2000. Its mission is to mobilise the best scientists and engineers worldwide to provide high quality advice and to produce reports on scientific, technological and health issues related to the great global challenges of our time, providing knowledge and expert advice to international organisations such as the United Nations.
IAP for Research's governing body includes 15 academies of science and equivalent organisations from developed and developing countries, and representatives from IAP for Science, International Council for Science, International Council of Academies of Engineering and Technological Sciences, and IAP for Health and the Academy of Sciences for the Developing World.
The Academy was first elected to the Board in 2009 and was re-elected for a further four-year term in 2017.
IAP for Research Projects
The IAP for Research, in partnership with the Institute for Advanced Study (IAS), and supported by the Carnegie Corporation of New York (CCNY), is undertaking two three-year projects which the Australian Academy of Science is contributing to through representation on the respective working groups.
The project will engage African and non-African leaders in science, engineering and medicine, African governments, bodies such as the United Nations and the African Union, the global donor community, industry, and other stakeholders in activities that demonstrate the value of independent academy science-policy advice, with the ultimate goal of ensuring sustainability of national investment of science and technology.
Academy Vice President Dr TJ Higgins AO FAA FTSE is a member of the working group for this project.
The project will develop a framework for action that strengthens the global science-policy interface and will also facilitate productive collaboration and adoption of best practices among the organisations that generate scientific advice.
IAP has published a guide to the SDGs as a resource for all merit-based academies and other interested members of the global science community. It sets out, in a simple, succinct way, why and how they can support the SDGs nationally, regionally and globally:
Academy Treasurer Professor Michael Barber AO FAA FTSE is a member of the working group for this project.