Pregnant? Don't wait to vaccinate
1 February 2022
Whooping cough vaccine (tick). Flu shot (tick). Now add COVID-19 vaccine to the list. Just as it's recommended that pregnant women get up-to-date on other vaccines to protect themselves and their families, COVID-19 vaccines are vital.
Sadly, statistics from the last two years indicate that if you are pregnant and get COVID-19, you are more likely to need intensive care or to die, compared to others the same age and health status who get COVID-19. There's also a higher risk of pregnancy complications with COVID-19, such as pre-eclampsia.
This is where vaccination can help. There are now lots of data showing that the mRNA COVID-19 vaccines, such as Comirnaty (Pfizer) and Spikevax (Moderna), are just as safe and effective at preventing severe COVID-19 and death in those who are pregnant or breastfeeding, as in the general population. In fact, immunity gained through vaccination may also be passed onto your baby, protecting them from COVID-19 as soon as they are born. If you're not fully vaccinated, don't let being pregnant stop you. The vaccine could save you or your baby.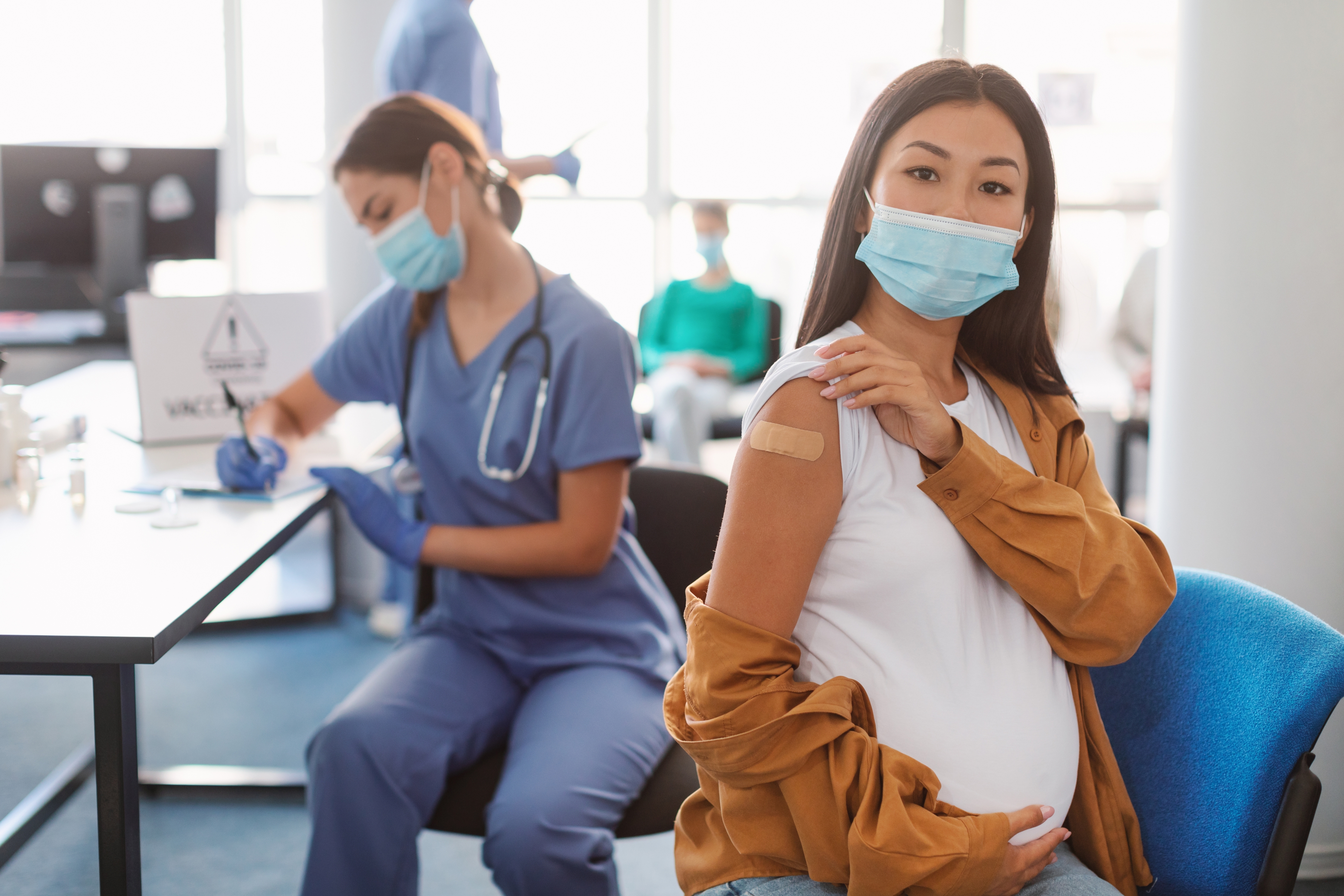 What happens if you get COVID-19 while pregnant?
If you are pregnant, you are not more likely to catch COVID-19 than anyone else, but you are more likely to need to be in hospital, need to be in an intensive care unit or need invasive ventilation (breathing support) if you have COVID-19. Risks are even higher if you have other conditions such as diabetes, hypertension, or cardiac or chronic respiratory diseases. One in five of the most critically ill COVID-19 patients in the UK were unvaccinated and pregnant. Data from France showed that some women who were not yet vaccinated died of complications from COVID-19. It's a reminder that waiting to vaccinate until after pregnancy won't protect against COVID-19 during one of the most vulnerable times.
There are also risks of COVID-19 to your unborn baby. Around one in five babies born to a mother who was hospitalised with COVID-19 were premature, and the same proportion needed neonatal intensive care.
These risks can be radically reduced by COVID-19 vaccination. Vaccination helps prevent the spread of COVID-19 in the first place, and it improves the body's immunity to fight the virus. In the UK, 98 per cent of all pregnant people hospitalised with COVID-19 were unvaccinated. It shows that the vaccines are keeping people protected from COVID-19 when they're pregnant. It's also important for people who live with or spend time with pregnant people to be fully vaccinated and take COVID-safe measures such as physical distancing, good hand-hygiene and mask-wearing where appropriate to minimise the chances of transmitting COVID-19 to them.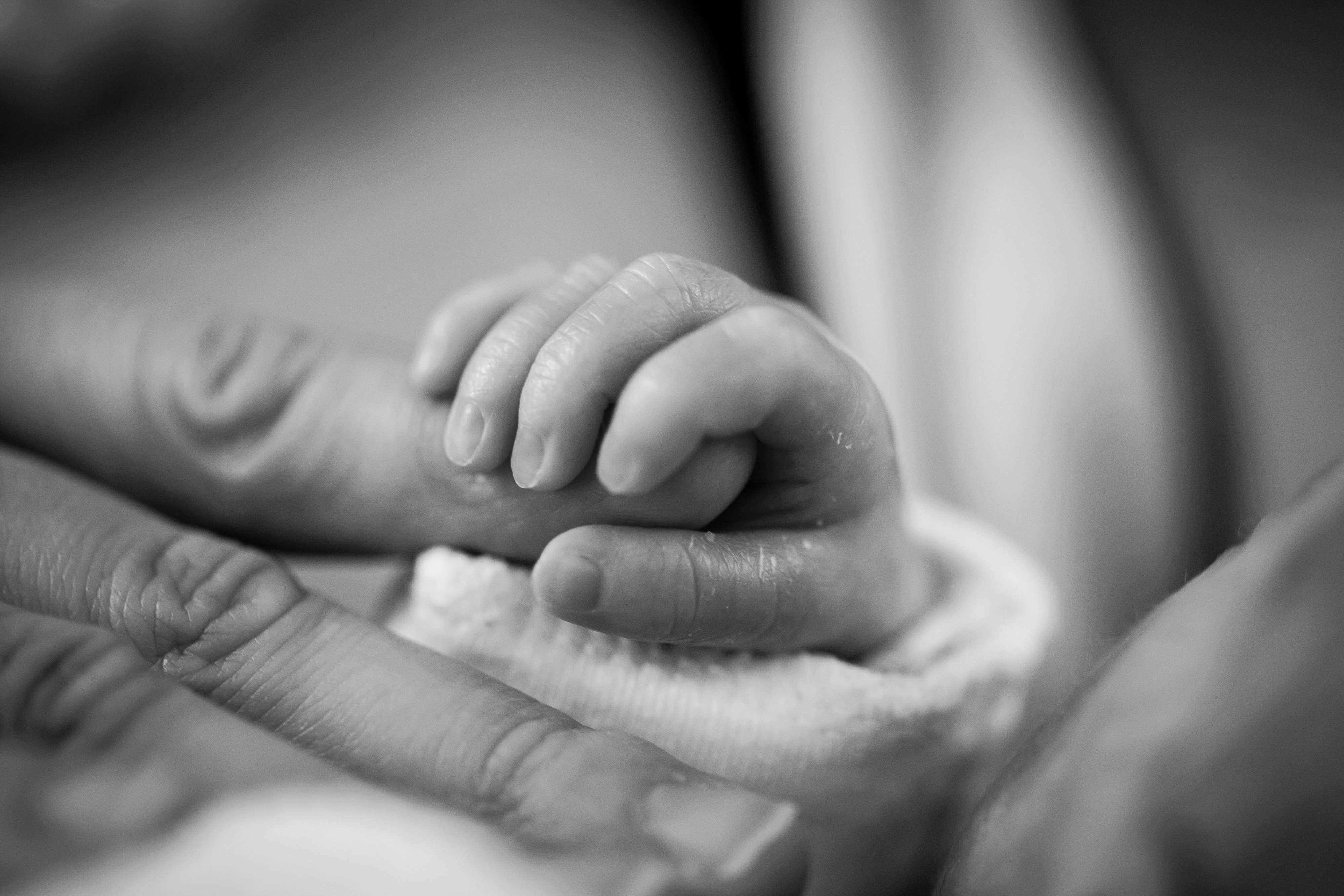 Why has there been caution about vaccinating pregnant women against COVID-19?
The initial clinical trials for the COVID-19 vaccinations available in Australia deliberately did not include people who were pregnant. At the beginning of the vaccine rollout, this raised some caution for many people, including some health care professionals, as there was less available data to make informed choices.
But now that the vaccines have been rolled out across the world, researchers and regulators have been able to compare large numbers of cases and perform good studies, particularly in the Comirnaty and Spikevax vaccines. For example, in the US there is a registry of approximately 180,000 (as of 17 December 2021) pregnant people who received mainly Comirnaty (Pfizer) and Spikevax (Moderna) vaccines, and there were no reported safety concerns. Other studies have also shown that the vaccines are equally as safe and effective in pregnant people as in those who are not. Governments and health organisations across the world now strongly recommend that pregnant and breastfeeding women get vaccinated against COVID-19 as a priority.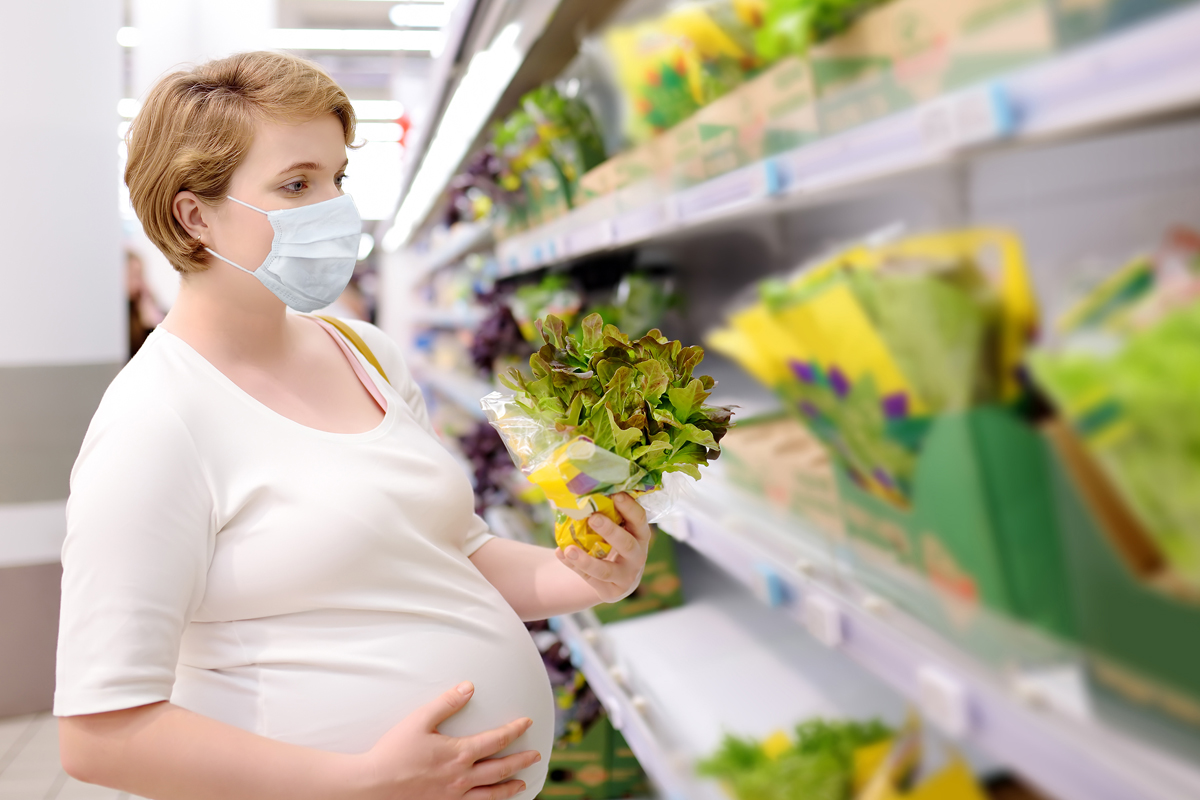 How does immunity transfer to the baby too?
A bonus gift of vaccination is that the baby is likely to have immunity to COVID-19 too, as it does with other routine vaccines. One study of 36 vaccinated pregnant women showed that antibodies against COVID-19 were found in the baby's placental cord blood in every case. This process happens naturally as antibodies are passed from mother to baby through the placenta and it is known as passive immunity. This is especially important because babies aren't yet eligible for COVID-19 vaccination, so they will have some protection against COVID-19 as soon they are born.
There's a lot of conflicting information in the community, especially on the topics of maternal health, vaccines and COVID-19. Always check the source of the information is from a credible organisation, and if possible, look at how recently it was published. Some good resources for extra information on COVID-19 vaccination during pregnancy include this decision-making guide from the Australian Government Department of Health and this statement from The Royal Australian and New Zealand College of Obstetricians and Gynaecologists. For Australians who don't speak English, the Migrant Council's app, MyAus COVID-19, has a wealth of COVID-19 information available in multiple languages. If appropriate, share these resources with the expecting parents in your life. Together, we can push through the misinformation to reduce the harm from COVID-19 for ourselves, our families and our communities. And remember: don't wait to vaccinate.
An Explanatory Note on Language
The Australian Academy of Science recognises that individuals have diverse gender identities, and that there is an evolving discussion in society about inclusive language in this regard. The Academy recognises that:
terms such as pregnant person, childbearing people and parent can be used to avoid gendering birth, and those who give birth, as feminine
also, that as women are also marginalised and oppressed in many places around the world, we have continued to use the terms woman, mother or maternity. When we use these words, it is not meant to exclude those who give birth and do not identify as women.