Climate change: the facts
---
Climate change has created some of the biggest challenges in science
To help people understand the science behind climate change and how it affects Australia, the Australian Academy of Science produces articles and videos based on a range of topics relating to climate change. These are listed below.
For more information about climate change and to find out everything the Academy is doing to help the nation respond to the climate crisis, visit the Climate Change Hub on our website.

We also share our content on Facebook, Twitter, Instagram, LinkedIn and YouTube. Follow us to keep up with our latest information.
On this page
Videos
Articles
---
Videos
Why are massive ocean currents slowing down?
March 2023
A landmark paper published in the journal Nature warns that if melting ice in Antarctica causes deep ocean currents to slow down, the result would have a profound impact on marine ecosystems. In this video, two of the paper's authors, Australian Academy of Science Fellow Professor Matt England along with Dr Adele Morrison, explain why overturning circulation of deep ocean currents is important.
World's oceans hit by a 'sledgehammer'
March 2023
Australian Academy of Science Fellow, Professor Matthew England, explains how greenhouse gases are causing textbooks on oceans to be rewritten.
'No time to lose' for the Great Barrier Reef
April 2022
There is 'no time to lose' for the Great Barrier Reef. Here is Distinguished Professor Terry Hughes FAA, ARC Laureate Fellow, on why bleaching occurred on the reef this year and what can be done to reduce bleaching events.
The pathway out
April 2022
We have had all the tools ready to deal with climate change, but how fast will we act?
How climate change will change our lives
February 2022
The story behind the IPCC WGII report on impacts, adaptation and vulnerability due to climate change.
The technology fighting climate change
December 2021
In order for technology to help Australia reach net zero by 2050, we will need the minds of Australia's greatest scientists. Hear some of the big ideas from two of our Fellows, Professor Veena Sahajwalla and Professor Thomas Maschmeyer.
Emissions tracker: how Australia stands
November 2021
The world's leaders joined in November 2021 to discuss how they are each reducing emissions to fight climate change. This video explains where Australia's emissions are at, and what was promised at COP26.
The risks to Australia of a 3°C warmer world
March 2021
If the world fails to reach net zero emissions by 2050, Australia could face potentially insurmountable challenges to its cities, ecosystems, industries and food and health systems.
Climate choices: improving decision making in uncertain times
May 2021
Lowering your carbon footprint comes with tradeoffs—and they're not always easy. A/Professor Eve McDonald-Madden's work maximises the effectiveness of scarce resources while dealing with deep uncertainties such as climate change.
A profound impact: rising sea levels
May 2021
Are you one of the 100 million people that may be affected by sea level rise? Oceanographer Professor John Church FAA FTSE has given us a deep understanding of the physics of recent sea-level change through his work on ocean dynamics.
<
Seeing the light, future of solar power
May 2021
The technology behind solar panels is vital for reducing greenhouse gas emissions, and it can be used for range of other applications too.
Australia's longer bushfire season
August 2020
The bushfire season in Australia may be longer or shorter depending on certain variables. This video explains different conditions and how they affect the bushfire season.
Future of bushfires? The Latest from Science with Dr Michael-Shawn Fletcher
May 2020
Dr Michael-Shawn Fletcher specialises in geography, ecosystems, landscapes and climatology and he joined us to discuss the devastating impacts of the 2019–20 Australian bushfires and what we can learn from Indigenous fire practices.
It's happened again: mass coral bleaching
April 2020
In 2020, the third mass coral bleaching event in five years was recorded within the Great Barrier Reef. "We're going to see more of these bleaching events in the future, tragically, and the only way to secure a future for the world's reef is to deal with greenhouse gas emissions," Professor Terry Hughes says.
Warming oceans: how it happens
February 2020
We know our oceans are warming—but what does that mean for us? From rising sea levels to changes in marine ecosystems, the global implications are huge.
Innovative energy solutions
November 2019
India and Australia share many of the same challenges when it comes to developing renewable energy solutions.
Is hydrogen the fuel of the future?
November 2019
You've heard of solar, wind and hydro—here's the lowdown on hydrogen, another potential fuel of the future.
Climate science
April 2019
Science has demonstrated that extreme weather events will increase as the planet warms. This includes more frequent and more intense heatwaves, bushfires, storms and coastal flooding.
Sustainable Development Goals: A word with our Future Leaders
August 2018
We talked to our future leaders about the 17 sustainable development goals.
---
Articles
Australian agriculture and climate change: a two-way street
September 2021 Australia's agriculture industry plays a fundamental role in our society and economy. It's also one of the most climate-vulnerable industries, and at the same time, a significant contributor to the problem.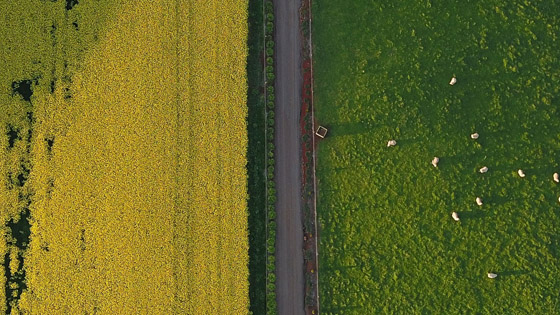 What's happening to Australia's rainfall?
September 2021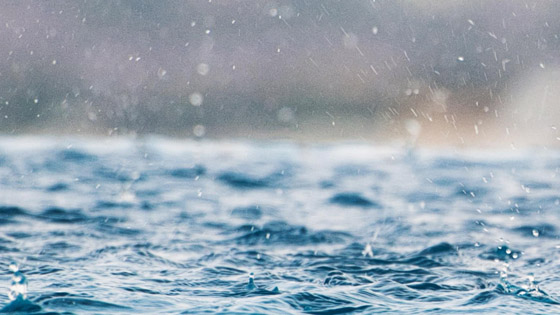 What sea level rise means for Australia
April 2018 Sea level rise on Australia's shoreline is inevitable. The question is, by how much and how fast?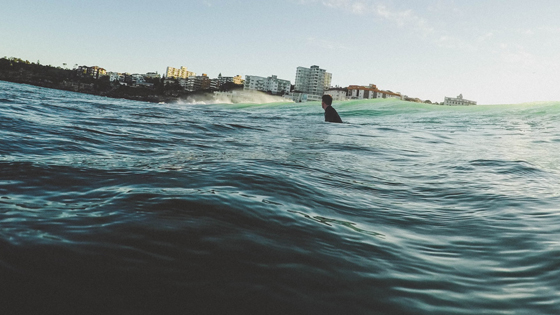 How climate change increases bushfire risk
December 2017 A bushfire needs dry fuel; hot, dry, windy weather conditions; and something to ignite it. So, is climate change likely to affect any of these?