Animals of the Great Barrier Reef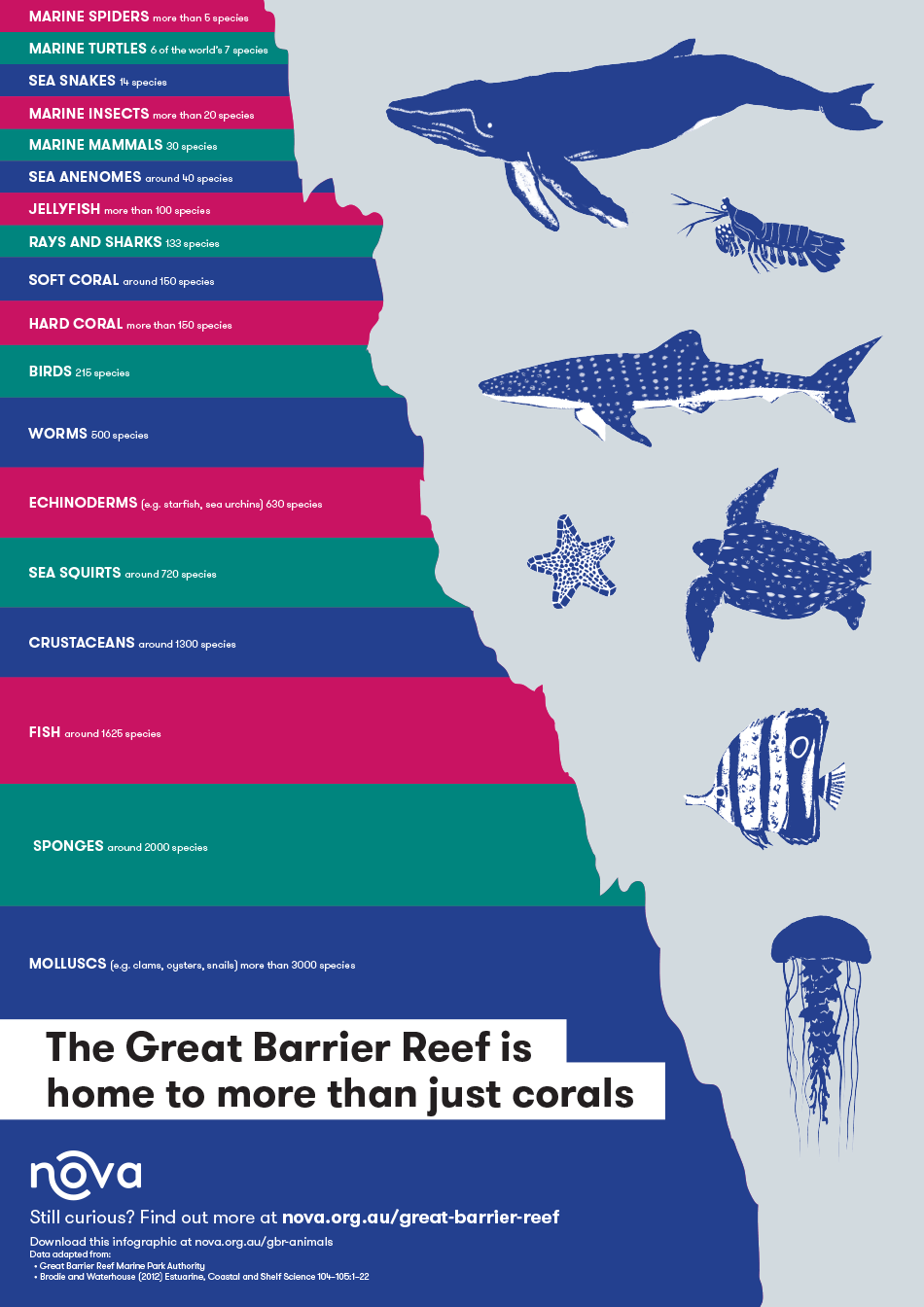 Still curious? Read more:
Biodiversity of the Great Barrier Reef
The Great Barrier Reef is home to more than just corals.
Marine spiders: more than 5 species
Marine turtles: 6 of the world's 7 species
Sea snakes: 14 species
Marine insects: more than 20 species
Marine mammals: 30 species
Sea anenomes: around 40 species
Jellyfish: more than 100 species
Rays and sharks: 133 species
Soft coral: around 150 species
Hard coral: more than 150 species
Birds: 215 species
Worms: 500 species
Echinoderms (e.g. starfish, sea urchins): 630 species
Sea squirts: around 720 species
Crustaceans: around 1300 species
Fish: around 1625 species
Sponges: around 2000 species
Molluscs (e.g. clams, oysters, snails): more than 3000 species
Still curious? Find out more at nova.org.au/great-barrier-reef
Download this infographic at nova.org.au/gbr-animals
Data adapted from: Great Barrier Reef Marine Park Authority and Brodie and Waterhouse (2012) Estuarine, Coastal and Shelf Science 104–105:1–22.