Interstellar impact
July 28, 2021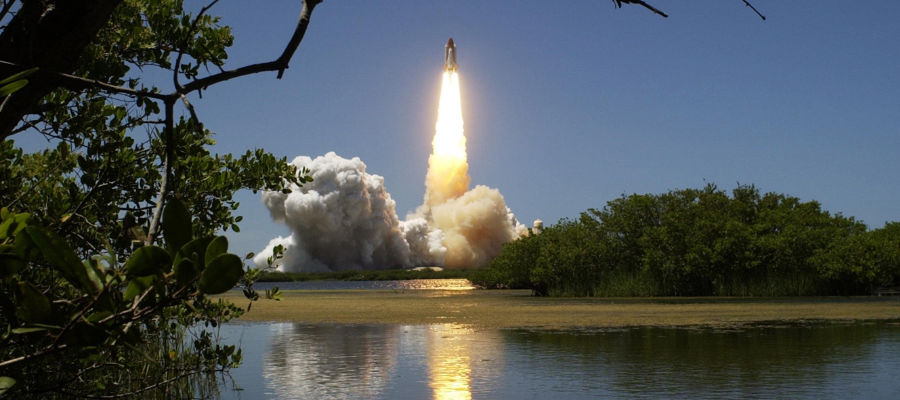 Image adapted from Pixabay, CC0
Humanity's move into space is gathering momentum. It's widely predicted we could feasibly see lunar settlements as soon as the 2030s and crewed missions to Mars just a decade later. But significant hurdles remain—not least, how to ensure a sustainable supply of many survival essentials: food, water, medicines and minerals. University of Adelaide research is meeting the challenge.
Adapting crops to thrive in space
An Adelaide team, led by Professor Matthew Gilliham, is adapting space-ready plants to enable astronauts to grow their own high-quality food.
"We're working with a variety of crops to accelerate growth, increase nutrient efficiency and density, use less water and minimise waste," says Matthew.
Another key focus is identifying ideal gene combinations to cope with microgravity.
"Weightlessness creates major problems," he says. "For example, water doesn't move down the soil profile, and can starve plants of oxygen by enveloping tissues."
Producing stable "space smoothies"
Adelaide's Professor Volker Hessel and his team have developed technology that will enable astronauts to rapidly produce nutritious fortified beverages.
"We're using a space-proven method known as microfluidics to create stable nanoemulsions," explains Volker.
"The personalised approach we've developed allows production in minutes, compared to hours for conventional batch technologies."
Identifying extraterrestrial resources
The University of Adelaide is heavily involved in the multi-party Seven Sisters consortium, which will send nanosatellites and exploration sensors to the Moon in 2023 to search for water and minerals.
"Our involvement centres around the development of large arrays of wireless geophysical sensors for real-time seismic and heat-flow data mapping and analysis." says University team leader Professor Graham Heinson.
In related work, Adelaide's Professor Nigel Spooner is leading an Australian Space Agency-funded project testing the use of "novel fluorescence" sensing technology for real-time identification of minerals critical for extraterrestrial manufacturing.
Shielding medicines from cosmic rays
Another Adelaide space science project is the development of cosmic-ray-stable pharmaceutical compounds. Also led by Professor Volker Hessel, the University team's approaches are currently being tested inside and outside the International Space Station (ISS) in the first Australian-led NASA-ISS experiment.
This partner story was provided by The University of Adelaide, Gold Event Partner of the Academy's flagship event, Science at the Shine Dome 2021.
For more information on the University of Adelaide's research, visit: ua.edu.au/research