Future Earth Australia

Future Earth Australia is a national peak initiative that enables Australian scientists, governments, industry and NGOs to collaborate both with each other and with international networks and programs across Australia.
Subscribe to the Future Earth Australia mailing list
Donate to Future Earth Australia
The aims and objectives of Future Earth Australia are to:
Coordinate and leverage research relevant to the eight focal challenges identified by Future Earth globally - water, energy, food for all; decarbonize socioeconomic systems; safeguard natural assets; build healthy resilient cities; sustainable rural futures; improved human health; sustainable consumption and production; social resilience to future threats - as well as other key challenges for Australia and the Oceania region.
Link the expertise of networks of researchers with policy-makers, business leaders, industry, practitioners and community stakeholders and facilitate interdisciplinary activities and partnerships to collaboratively produce solutions-oriented research.
Deliver research products and services including convening a periodic Future Earth Australia conference, and linking Australian and regional activities to Future Earth internationally.
Contribute to knowledge and solutions that will support transformations to global sustainability.
Future Earth Australia provides essential services as an international platform to Australian scientists for deep engagement with leaders in research, policy, business, industry, civil society and community to generate solutions and have an impact.
---
Future Earth Australia year in review: 2018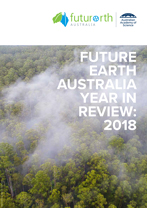 Future Earth Australia works with leading scientific researchers, providing a conduit between these researchers with government, industry and civil society to ensure that a systems approach is taken to the implementation of sustainability science. It works closely with its hosting organisation, the Australian Academy of Science.
Throughout 2018, FEA focused efforts on three key areas: urban systems transformation, climate risk and equity, and collaborative capacity building programs for early-career researchers and practitioners.
Download the 2018 year in review (PDF, 1.5MB)
---
Global initiative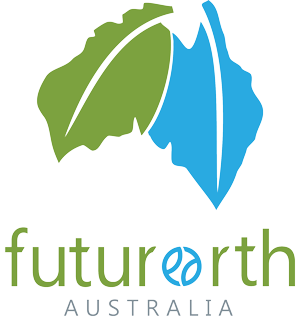 Future Earth is the largest ever international research and development collaboration focused on long term sustainability solutions for the planet and human societies, supported by a range of leading global institutions.
Future Earth is a global research framework that brings the world's researchers together with leading thinkers in business, public administration, the humanities and social sciences and the community to build the cooperation, trust and tools to create long-term solutions to global challenges in which economic, social and environmental values can coexist and thrive. It was initiated five years ago by the International Council for Science (ICSU), and draws together thousands of researchers across hundreds of individual and collaborative research programs. Future Earth builds on more than three decades of global environmental change research programmes and carries forward the legacy of DIVERSITAS, the International Geosphere-Biosphere Programme (IGBP) and the International Human Dimensions Programme on Global Environmental Change (IHDP) Future Earth activities:
Global research projects Knowledge–action networks Future earth media lab