Global health focus of Science20 forum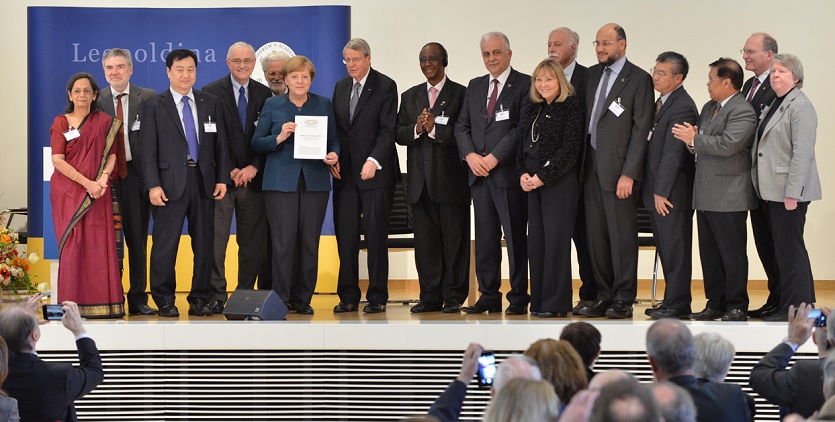 Academy President Professor Andrew Holmes AC PresAA FRS FTSE, and his colleagues from the S20 Science Forum, presented a position statement on global health to the German Federal Chancellor Dr Angela Merkel ahead of the G20 Summit in July.
The science academies of the G20 states make recommendations on improving global health and are playing an active role in the G20. In their joint statement, the academies offered strategies and tools to tackle communicable and non-communicable diseases and to strengthen public health systems. The document provides a basis for the coming G20 Summit consultations.
The statement was created by a working group made up of representatives of G20 science academies. The Academy was represented on the working group by Professor Nicholas Talley, Pro Vice-Chancellor Global Research, the University of Newcastle and a member of the Australian Academy of Health and Medical Sciences.
The next Science20 will be held under the G20 Presidency of Argentina in 2018.