A national science strategy for Australia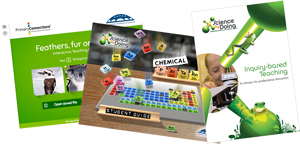 The Academy is a strong supporter of increasing STEM capabilities through its widely-used education programs, Primary Connections and Science by Doing
In September 2014, Australia's Chief Scientist Professor Ian Chubb AC FTSE released a well-regarded overview of the Science, Technology, Engineering and Mathematics (STEM) capabilities that Australia needs to develop in order to build a stronger Australia with a competitive economy over the coming decades.
This document was framed as a recommendation to Government, and outlined the strategies and programs that would be needed to build capability in the four key areas of:
Australian competitiveness—with strong STEM capabilities needed to underpin a flexible and innovation-based economy with strong links between industry and research.
Education and training—with a focus on achieving a high-level of STEM literacy across the population through high-quality school STEM teaching, and a robust pipeline of STEM-trained professionals and specialists to meet workforce needs.
Research—with strategies to ensure high-quality, multidisciplinary investigator-driven and strategically-focused research, with long-term funding for research infrastructure and programs.
International engagement—with mechanisms to ensure long-term strategic alliances with key international STEM partners.
The Government has committed to developing a response to the Chief Scientist's paper for consideration at the second Commonwealth Science Council meeting for 2015. In developing this response, the Chief Scientist, the Minister for Industry and Science, and the Minister for Education will be consulting widely with stakeholders in the sector. A consultation paper posing specific and general questions has been released, with a series of consultation meetings to take place in all capital cities and some regional centres during July and August.
The Academy of Science will be making a detailed submission to this consultation, and will be contacting interested Fellows for their views in due course. Fellows and others are of course encouraged to make their own submissions too.
New government science website
Further details will be made available on the Government's new online science portal: www.science.gov.au which brings together whole-of-Government information on:
latest news and social media from the Department of Industry and Science, and Australian Government science agencies
how science is linking with industry
science education
community science events
science infrastructure
international collaboration.
Feedback on this new portal can be provided to sciencegovau@industry.gov.au
---