Mexico–Australia scientific exchanges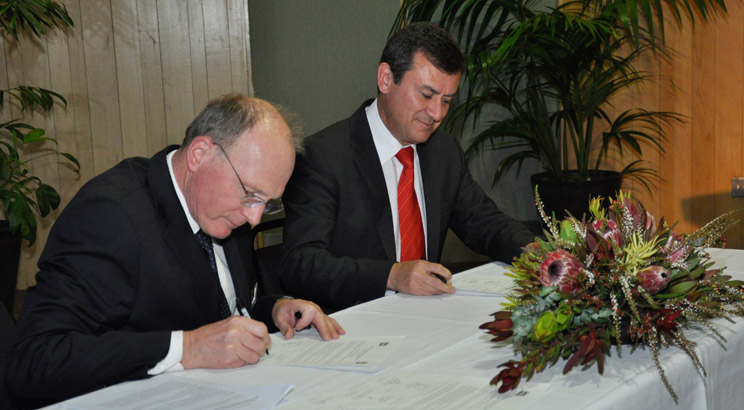 The Australian and Mexican Academies of Science have signed a Memorandum of Understanding (MoU) to foster mutually beneficial scientific exchanges, workshops and other joint activities.
President of the Mexican Academy of Sciences, Dr Jaime Urrutia Fucugauchi, signed the MoU in April in Mexico City, witnessed by the Australian Ambassador to Mexico, His Excellency Mr Tim George. The event coincided with the signing of a new education and training agreement between the Australian and Mexican governments.
Academy President Professor Andrew Holmes AM PresAA FRS FTSE countersigned the MoU at a small ceremony at the Shine Dome in June. The signing was witnessed by the Ambassador of Mexico His Excellency Mr Armando Alvarez Reina and representatives of the Australian Government.
Both organisations are now seeking funding opportunities to support mutually beneficial scientific exchanges between Mexico and Australia, including workshops and other joint activities.
---