Our supporters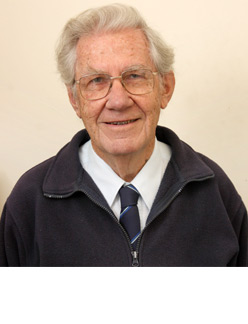 Meet supporters of the Academy who have joined the Australian Futures Science Fund by pledging a gift in their will.
Professor Neville Fletcher AM FAA FTSE
Secretary for Physical Sciences 1980–84
Chair of the committee overseeing the development of the Academy project for primary school science, 'Primary Investigations'.
Professor Neville Fletcher spoke at the launch of the Academy's 'First Steps in Science and Technology' booklet in November 1991. In that speech he said: 'the only way that you are going to get young people to take science seriously is if there are people teaching it effectively in primary schools from the age of four, five or six. By the time they get to 12 or 13, forget it. It's just another part of the curriculum and it's a difficult one.'
Twenty-four years later, the Academy has made great strides in educating children in primary schools and Professor Fletcher has made a valued gift to the Academy in his will to ensure those efforts continue into the future.
---