Brian and Les go Back to the Future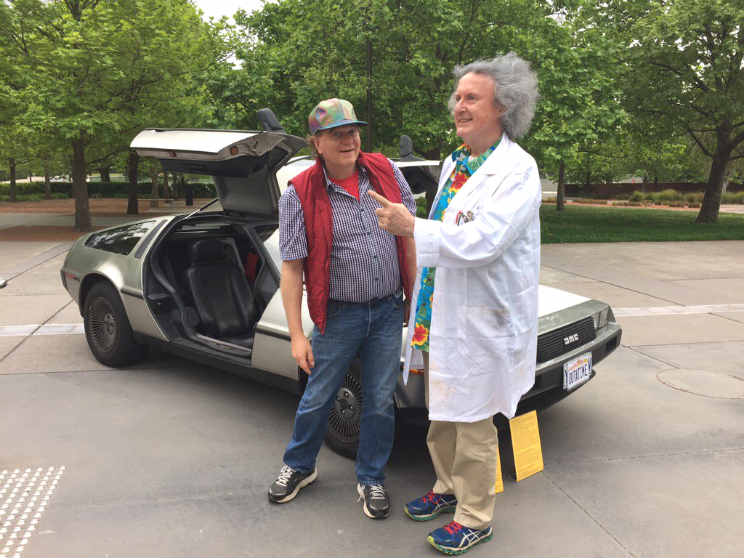 21 October was back to the Future Day—the day in the future on which Marty McFly and Doc Brown from the movie Back to the Future 2 arrived in a modified DeLorean from 1985.
To celebrate, Nobel Laureate Brian Schmidt AC FAA FRS and Professor Les Field AM FAA dressed up as Marty and Doc, complete with DeLorean, for a Questacon adults-only SciNight on 23 October. The pair took to the stage to share their ideas of what the coming decades hold for science and technology.