International travel grants for geoscientists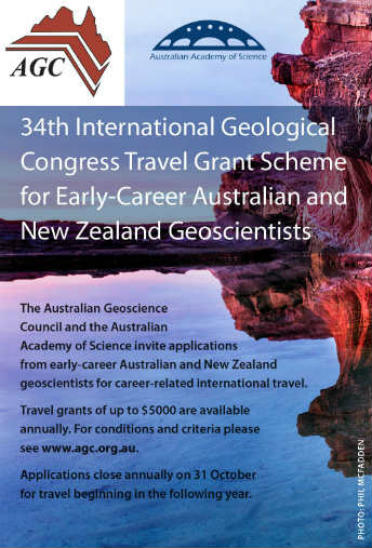 The Australian Academy of Science and the Australian Geoscience Council (AGC) are pleased to announce the inaugural 34th International Geological Congress (IGC) Travel Grant Scheme for Early-Career Australian and New Zealand Geoscientists. The fund was established with the proceeds of the 2012 Brisbane IGC. It provides travel support of up to $5,000 for Australian and New Zealand early-career geoscientists with the aim of furthering their careers. Over 100 applications have been received in the 2015 round.
Calls for applications close annually on 31 October. For more information on the fund see the AGC website or email a request to join the alert list.