American Nobel Laureate visits Academy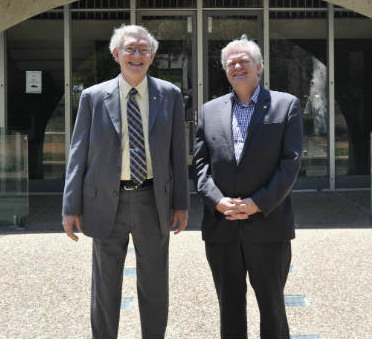 The Academy hosted a visit from American Nobel Laureate, Professor WE Moerner, in February.
Professor Moerner received the 2014 Nobel Prize in Chemistry for the development of super-resolved fluorescence microscopy. He joined Academy Fellows, including Nobel Laureate Brian Schmidt AC FAA FRS, as well as other Australian scientists, for lunch at the Academy.
Professor Moerner was in Canberra for the International Conference on Nanoscience and Nanotechnology, co-chaired by Academy Vice-President Professor C Jagadish AC FAA FTSE.