Women of science at the National Press Club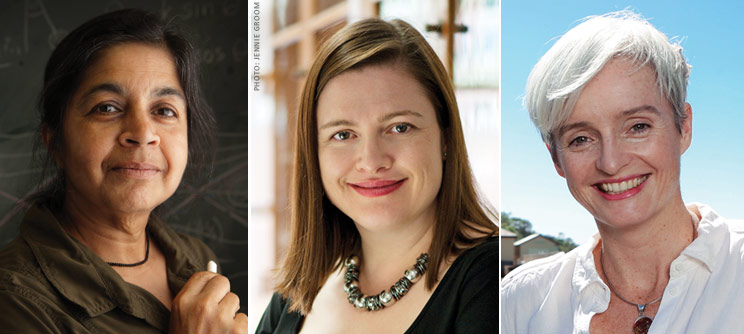 The Australian Academy of Science has worked with the National Press Club to put together a lunchtime panel discussion with three leading scientists on the issue of women's participation in science.
'The future of science: women' will be held at the National Press Club in Canberra and broadcast live nationally on ABC1 on Wednesday 30 March.
Women comprise more than half of science PhD graduates and early-career researchers but only one-fifth of senior science academic positions. Professor Emma Johnston and Academy Fellows Professor Nalini Joshi FAA and Professor Tanya Monro FAA FTSE will discuss current barriers to women's participation, how they differ from those in other sectors and new ways to overcome the silent brain drain affecting Australian science.
Book your tickets for 'The future of science: women'.