Academy presents at international education conference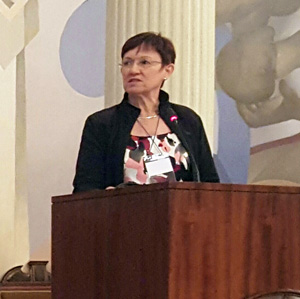 Shelley Peers from Primary Connections represented the Academy and the Association of Academies and Societies of Sciences in Asia (AASSA) as the Asia–Pacific Regional Network Co-ordinator at the IAP Science Education Programme Global Council meeting in Santiago in April. The Global Council meets annually and oversees IAP activities which promote scientific literacy. The major outcomes of the meeting included a proposal to seek funding to develop school materials about the eradication of the Zika virus.
The Global Council meeting was held in conjunction with an IAP SEP biennial international science education conference titled 'International Conference on Improving the Learning of Biology and other Related Sciences in Years K-12'. It was organised by RELAB (The Latin American Network of Biological Sciences) and the University of Chile. Shelley presented on Primary Connections in the session on exemplary national inquiry-based school programs.