Researcher on food security and fisheries is Australian nominee for ASPIRE Prize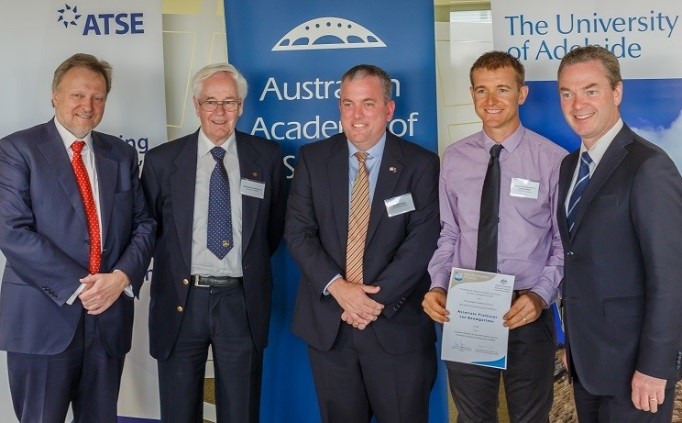 Associate Professor Lee Baumgartner from Charles Sturt University is this year's Australian nominee for the APEC science prize for innovation, research and education (ASPIRE) for his work on food security and fisheries in developing nations.
The nomination was announced by the Minister for Industry, Innovation and Science the Hon Christopher Pyne MP at the University of Adelaide in April.
The annual ASPIRE Prize recognises young scientists from APEC economies who have demonstrated a commitment to both excellence in scientific research, as evidenced by scholarly publication, and cooperation with scientists from other APEC member economies.
Each member economy is invited to nominate one scientist under the age of 40 to be considered for the prize.
The call for applications for the ASPIRE Prize in Australia was administered by the Academy, with the winner of the APEC ASPIRE Prize to be announced in Peru in August.
The Australian runners-up for this year's prize were Dr Margaret Hardy from the University of Queensland and Dr Wei Xu from Murdoch University.