Apply now for Australia–India Early- and Mid-Career Fellowships for 2017–2018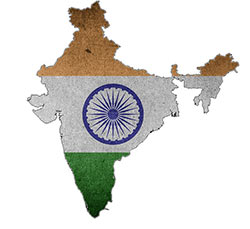 The Australian Academy of Science invites applications from Australian early career researchers for the Australia–India Early- and Mid-Career (EMCR) Fellowships. The fellowships will provide support to EMCRs to visit India and work with leading Indian science and technology organisations to facilitate long-term science, technology and innovation collaboration between Australia and India.
The fellowships are supported by the Australia–India Strategic Research Fund (AISRF), a platform for bilateral collaboration in science jointly managed and funded by the governments of Australia and India. The fellowships are open to Australian researchers from the public, not-for-profit and commercial sectors to support research and initiate or consolidate collaboration with a leading-edge Indian host organisation.
Applications close 9am AEDT Monday 31 October 2016.
Funding for this program has been provided by the Department of Industry, Innovation and Science.
More information on applying for the fellowships
More about the Australia–India Strategic Research Fund (AISRF)