Estonia emerging as leading e-society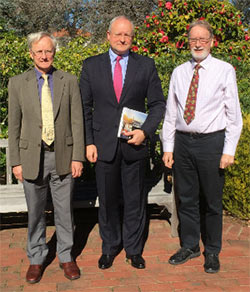 Estonia's Ambassador to Australia described the emergence of his country as one of the most advanced e-societies in the world during a visit to the Academy in July.
HE Mr Andres Unga met with the Academy's Vice Presidents, Professor Jim Williams AM FAA FTSE and Dr TJ Higgins AO FAA FTSE, to discuss possible research collaborations between Australia and Estonia as well as links between the Academy and the Estonian Academy of Sciences. Mr Inga said e-services such as e-elections, e-taxes and e-health have become routine in Estonia.