National Committees for Science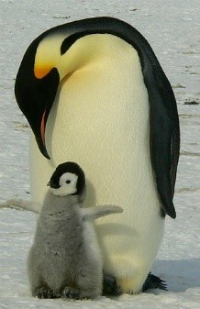 National Committee for Antarctic Research
The National Committee for Antarctic Research recently supported the Australian Antarctic Division (AAD) to submit a successful bid to host the SCAR Scientific Assembly in Hobart in 2020. Chaired by Professor Steven Chown AO, Head of the School of Biological Sciences at Monash University, the committee is the Academy's link to the Scientific Committee on Antarctic Research (SCAR). The committee also works closely with the AAD on matters relating to SCAR and AAD's 20 Year Australian Antarctic Strategic Plan.
National Committee for Brain and Mind
The National Committee for Brain and Mind seeks to shape future directions for health in Australia. It has recently established the Australian Brain Alliance, which aims to create an innovative and healthy nation by 'cracking the brain's code'. The Alliance is comprised of 21 research organisations and professional associations, working together to advocate to the Australian government for a national brain initiative. The committee is chaired by Emeritus Professor Patricia Michie of the University of Newcastle.