The Academy's new-look Newsletter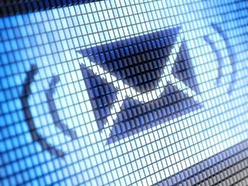 Welcome to the Academy's new Newsletter, now being sent to your email inbox in HTML format, and launched to coincide with the Academy's new-look website.
The new-format Newsletter contains all the quarterly news and section updates about the Academy and Fellows you are familiar with from the previous PDF format. Articles highlighted in the email can be accessed directly by clicking in the article, or you can browse all articles by going straight to the Newsletter page on the new website here.
We hope you will find this Newsletter and the new website easy and enjoyable to read and navigate. The website also includes improved functionality for Fellows and committee members, with better access to the directory through a private online portal, the ability to update your own details, and capabilities for private discussion and sharing of documents between Fellows and committees.
Staff will be on hand at Science at the Shine Dome for Fellows wishing to receive a demonstration of the new site and its functions, and to assist you to update your profile if you wish.