Call for national investment in brain research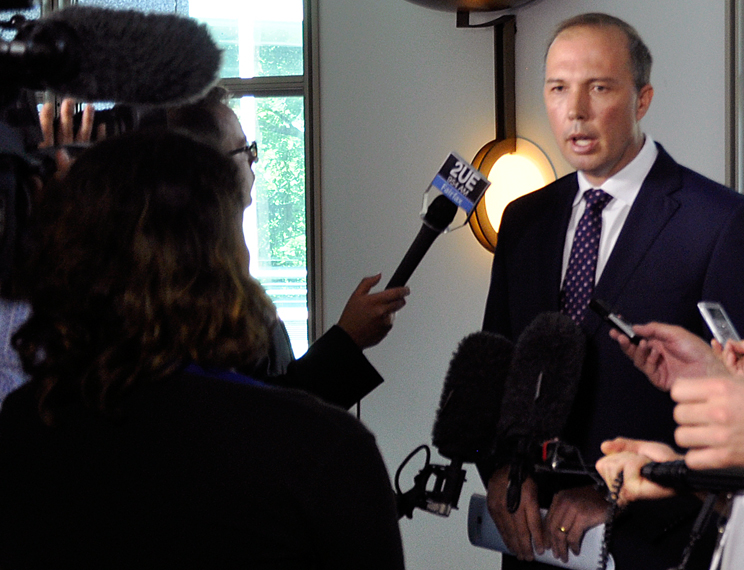 The Minister for Health, The Hon Peter Dutton MP, joined Fellows and representatives of organisations and early- and mid-career researchers (EMCRs) engaged in brain research, at Parliament House in February, to launch a report recommending that Australia position itself as a world leader in this evolving field.
The recommendations, which featured in more than 60 national and international news reports, arose from the 2013 Theo Murphy High Flyers Think Tank – Inspiring smarter brain research in Australia.
The Think Tank brought together international experts in artificial intelligence, brain imaging and neuroscience with 60 outstanding Australian EMCRs from a range of disciplines, last July at the Melbourne Brain Centre. Their recommendations called for the establishment of an Australian Brain Initiative, AusBrain, to improve and better coordinate the nation's efforts in brain research – including building the first bionic brain. The initial focus would be on understanding and simulating the operation of simple animals with small brains, such as ants or bees.
A bionic brain would mobilise Australia's existing and unique expertise in anatomical and functional neuroscience, neuroinformatics, neuroimaging, molecular genetics, computer science, mathematics/statistics and psychology, to simulate the thought process within a bio-inspired computer system. It would accurately model brain function, and could increase understanding and improve treatment for conditions such as Alzheimer's disease, dementia, post-traumatic stress disorder, and brain trauma.
Minister Dutton praised the work of the Think Tank and said the Government was committed to investing in research that could help people with disorders and conditions of the brain.
'New discoveries in these areas have the potential to help millions of people around the world and I have no doubt that our Australian researchers are capable of great contributions in this field,' Mr Dutton said. He said the Government would continue to work with the research sector.
An implementation committee including researchers, mental health experts and industry is being established to take forward the Think Tank recommendations and formally engage with governments. The report is available on the Academy's website here.