President's message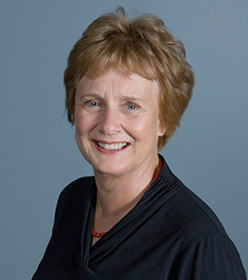 A very warm welcome to the Academy's new-look quarterly newsletter. This special edition of the Newsletter is significant for a number of reasons.
Happy birthday
It marks the 60th anniversary of the Australian Academy of Science – an organisation of which I am immensely proud to be a part. In February 1954, at a private ceremony at Government House in Canberra, Her Majesty Queen Elizabeth II presented the founding Fellows with the Royal Charter that established the Academy. Our foundation Fellowship numbered just 23, but what a 23 they were! The likes of Mawson, Martyn, Rivett, Oliphant, Eccles, Burnet and Pawsey – and their peers – graced the first page of the new Charter book with their signatures. Today's Fellowship is 20 times that size, but the calibre of scientists who make up its number is no less great than that of those founding fathers. The diversity of our modern-day fellowship and the breadth of our activities and reach would be unrecognisable to Professors Oliphant and Martyn – who first conceived of an Australian Academy – but its spirit and achievements match their ambition.
Fellowship
As this column is published, we will have announced our outstanding new Fellows for 2014. I am thrilled to report that 10 of our 21 new Fellows are women, after we had an unprecedented number of nominations for outstanding women scientists. I look forward to admitting our new Fellows into the Academy at Science at the Shine Dome in late May. I do hope you can join me there – this year's meeting will have an added air of celebration, as we honour great researchers, recognise some of the many exciting moments in Australian science over the past six decades, and look forward to the wonderful new areas of endeavour to come. If you have not already registered, I urge you to do so. Our June Newsletter will include all the details about the new Fellows and their admission to the Fellowship.
New website
This Newsletter is the first to be distributed in our new HTML direct mail format, launched to coincide with the launch of the Academy's new-look website: I trust you will find this website easy and enjoyable to navigate. You'll also find its functionality for Fellows and committee members has been much improved, with better access to the directory through a private online portal, the ability to update your own details, and capabilities for private discussion and sharing of documents between Fellows and committees. We'll have staff on hand at Science at the Shine Dome to show you around the new site and its functions, and to assist you to update your profile if you wish.
Academy activity
The summer period is often a time of rest and reflection but the Academy has remained as busy as ever. As well as building the new website and database, we've made substantive and strong submissions to the Government on behalf of science – our submissions to the National Commission of Audit and to Treasury for the Federal Budget are both available on our website. We've launched the recommendations for renewed vigour in brain research, which arose from the most recent Theo Murphy High Flyers' Think Tank, to acclaim from the medical research community and the federal government. We've begun a new public speaker series, Science stars of tomorrow, which features an exceptional program of young scientists conducting important and exciting research. We've moved to the next phase of our major fundraising initiative, with the appointment of an internal Philanthropy Manager to steer the campaign. We've launched two new Academy medals, for women of science and engineering science, and a new research fund for marine, soil and plant biology. And we've undertaken some messy but necessary capital works to maintain our beautiful heritage-listed Shine Dome: re-sealing the moat and replacing the carpet. You will find more information on these and other activities of the Academy throughout this newsletter.
Vale
I'm sorry to report the passing of Corresponding Member Sir John Cornforth AC CBE FAA FRS Nobel Laureate, and of four of our Fellows: Bruce Hyde FAA, Shirley Jeffrey AM FAA, David Kemp AM FAA FRS and Ray Stalker AO FAA FTSE. I offer my deepest sympathy to their families and friends.
Farewell
This newsletter is also my last as President of the Academy. I have been deeply moved by the commitment shown and sense of responsibility felt by Fellows to fostering and furthering scientific research, education, public awareness and policy. So very many Fellows and committee members work so hard and give generously of their precious time to contribute to our publications, submissions, awareness campaigns, strategies, exchanges, international linkages and symposia and to our school and public education programs. I cannot begin to name you all – but I am grateful for all of the high quality and great value of the work you have done and continue to do.
Thank you in particular to the dedicated members of Council and the Executive Committee of Council, and to our talented and highly professional Secretariat, without whom this job would be impossible. I am deeply grateful for your collegiality and friendship.
It has been an absolute privilege and honour to lead this august institution.
I wish the incoming President, Professor Andrew Holmes AM FAA FRS FTSE, great success in carrying forward our mission. I am certain he will lead with wisdom, energy and distinction.
Professor Suzanne Cory AC PresAA FRS