Nobel Laureates posters encourage students to study science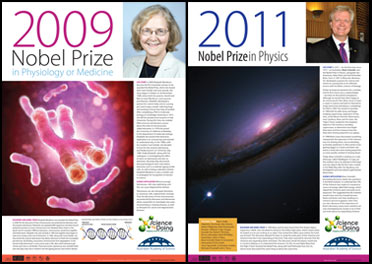 The Academy has invited every high school in Australia—around 3,000—to apply for posters of our Nobel Laureates Professor Elizabeth Blackburn AC FAA FRS and Professor Brian Schmidt AC FAA FRS. We have distributed posters to nearly 500 schools so far with requests still coming in.
Not only do these eye-catching posters celebrate great Australian achievements, they also encourage young people to study science at school and to consider a career in science.
The posters were developed specifically for high schools.