PM's prize winners celebrated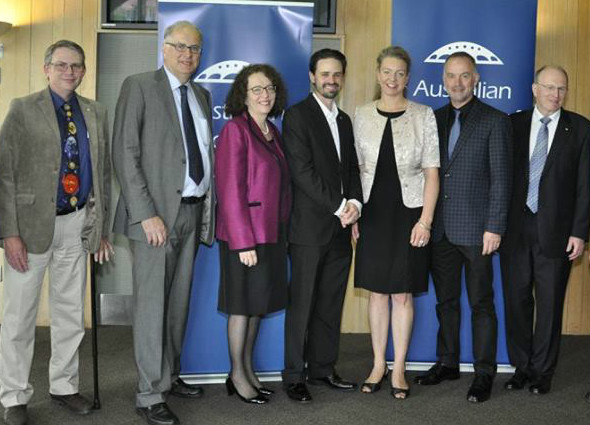 The Academy held a special breakfast at the Shine Dome to congratulate the winners of the 2014 Prime Minister's Prizes for Science, which this year included two Academy Fellows.
Academy Fellows Professors Ingrid Scheffer AO FAA and Sam Berkovic AC FAA FRS won the $300,000 2014 Prime Minister's Prize for Science for their ground-breaking work in epilepsy and its genetic links.
Dr Matthew Hill won the Malcolm McIntosh Prize for Physical Scientist of the Year and Professor Ryan Lister won the Frank Fenner Prize for Life Scientist of the Year.
Secondary teacher Geoff McNamara and primary school teacher Brian Schiller were recognised for excellence in science teaching.
The winners who attended the breakfast were congratulated by Academy President Professor Andrew Holmes AM PresAA FRS FTSE and by Victorian Senator Bridget McKenzie who represented the Minister for Education.