Argentinian minister visits Academy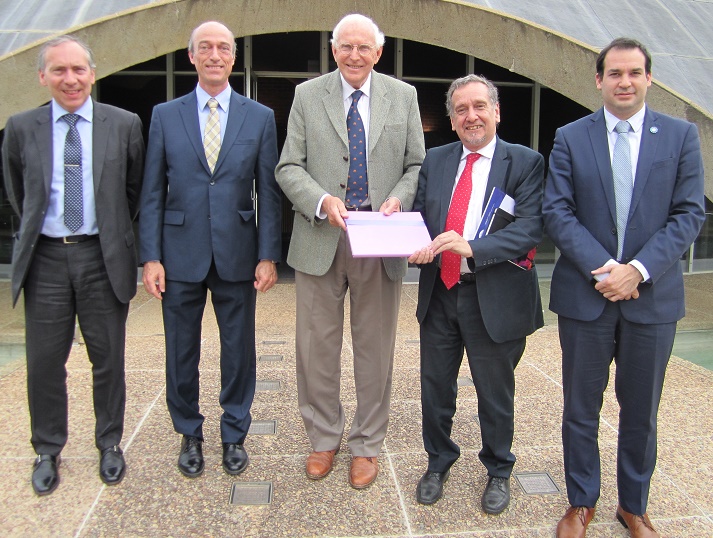 The Minister for Science, Technology and Productive Innovation of Argentina, Dr Lino Barañao, led a group representing Argentina in a visit to the Academy in November.
The purpose of the Minister's visit to Australia was to learn more about Australia's research system, and to strengthen the bilateral relationship through exploration of opportunities for research collaboration. Dr Barañao was also interested to learn about the work of the Academy—in particular how it promotes Australia's scientific international engagement.
The group met with Professor John White AO FAA FRS at the Shine Dome.