Fellows in the news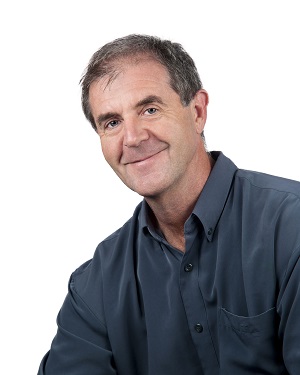 Professor Rick Shine AM FAA was named the winner of the 2016 Prime Minister's Prize for Science for his renowned work on reptile evolution and conservation.
Professor Michelle Simmons FAA FTSE was named the Asia–Pacific's 2017 L'Oreal-UNESCO Laureate in the Physical Sciences for her work in quantum and atomic electronics, while Robyn Williams AM FAA was presented with the National Geographic Society's 2016 Lifetime of Conservation Award for his decades of promoting science as a broadcaster and science communicator.
Professor Michael Archer AM FAA and Professor Terry Hughes FAA were inducted as Bragg Members, the highest category of membership awarded by the Royal Institution of Australia.
Professor Peter Doherty AC FAA FRS Nobel Laureate celebrated the 20 year anniversary of his Nobel Prize, following a launch of a refreshed version of The science of immunisation: questions and answers, a publication addressing concerns held by some members of the public regarding the safety of immunisations.
Congratulations also to Catherine Livingstone AO FAA, who was named the new Chair of the Commonwealth Bank and Professor Hugh Durrant-Whyte FAA FRS FTSE, who is the Director of the newly launched Centre for Translational Data Science at the University of Sydney.
In research news, Professor David Craik FAA, head of the Clive and Vera Ramaciotti Facility at the University of Queensland, spoke about his team's work on plants that will serve as 'biofactories' that produce next generation pharmaceuticals. On the other side of the country, Professor Hans Lambers FAA is working to protect a wetlands site near Perth, which is home to a rare carnivorous plant that is being threatened by a proposed development.
Gaining international attention for their research, Professor Scott O'Neill FAA and his team are preparing for an expansion of their work infecting mosquitoes with Wolbachia bacterium. The infection stops the insects passing on viruses such as dengue and zika, and trials will begin in South America following 'spectacular' results with mosquito populations in Townsville.
Professor Frank Caruso FAA at the University of Melbourne has developed nanoengineered 'lego-like' building blocks, which could have applications in drug delivery, chemical sensing and energy storage.
Finally, Professor Terry Hughes made science journal Nature's ten people who mattered in 2016.