Professor Ian Chubb awarded Academy Medal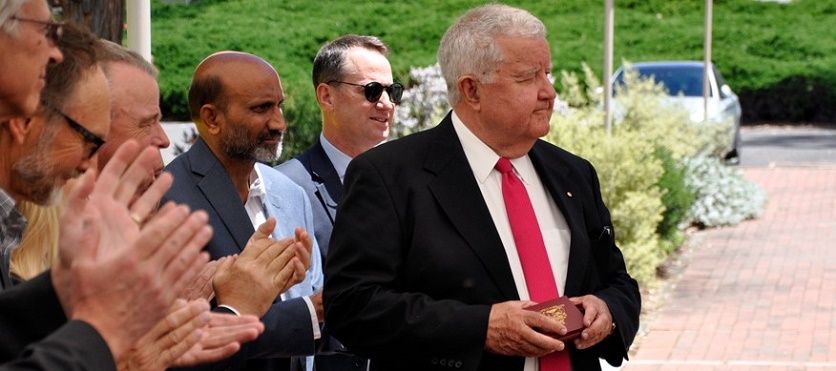 The prestigious Academy Medal—recognising outstanding contributions to science by means other than through scientific research—was awarded to Australia's former Chief Scientist, Professor Ian Chubb AC, in November.
The event at the Academy's Ian Potter House was attended by leading members of the science community to celebrate Professor Chubb's outstanding contributions to science.
This year Academy Fellows elected Professor Chubb to join a distinguished list of past awardees including famous broadcasters, philanthropists and science communicators.
Professor Chubb's illustrious career championing science—notably as Australia's Chief Scientist, Vice Chancellor of the Australian National University, and president of the International Alliance of Research Universities—has provided opportunities for Australian scientists and researchers to flourish.
More about the award to Professor Chubb