Science Matters: new publication highlights partnerships and philanthropy at the Academy
December 19, 2019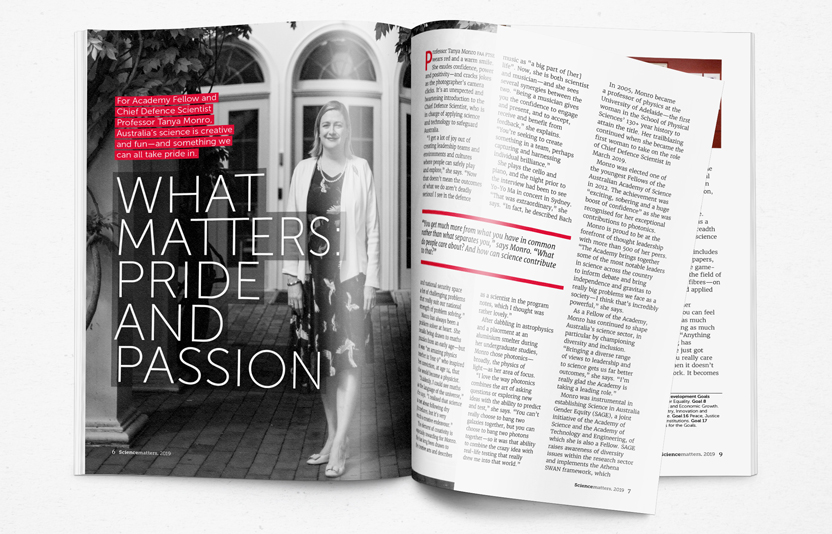 "Thank you"—that's the message of a new publication, Science Matters, produced to highlight the impact of partnerships and philanthropic giving at the Australian Academy of Science.
From supporting early-career researchers to staging world-class science events, the magazine delves into stories of discovery and inspiration from the past year.
Academy Fellow and Chief Defence Scientist Professor Tanya Monro is the inaugural cover star and an accompanying feature article gives insight into her journey in science and her research philosophy.
Housed in the new Philanthropy and Partnerships section of the website, Science Matters is available to read now online.
Printed copies of Science Matters will be available in early 2020. Please contact Partnerships Manager Tracey Murray at partnerships@science.org.au to request a copy.
Find out about the Academy's Philanthropy and Partnerships work